FACING A DIRE NEED
UH Producing Face Shields for Houston Hospitals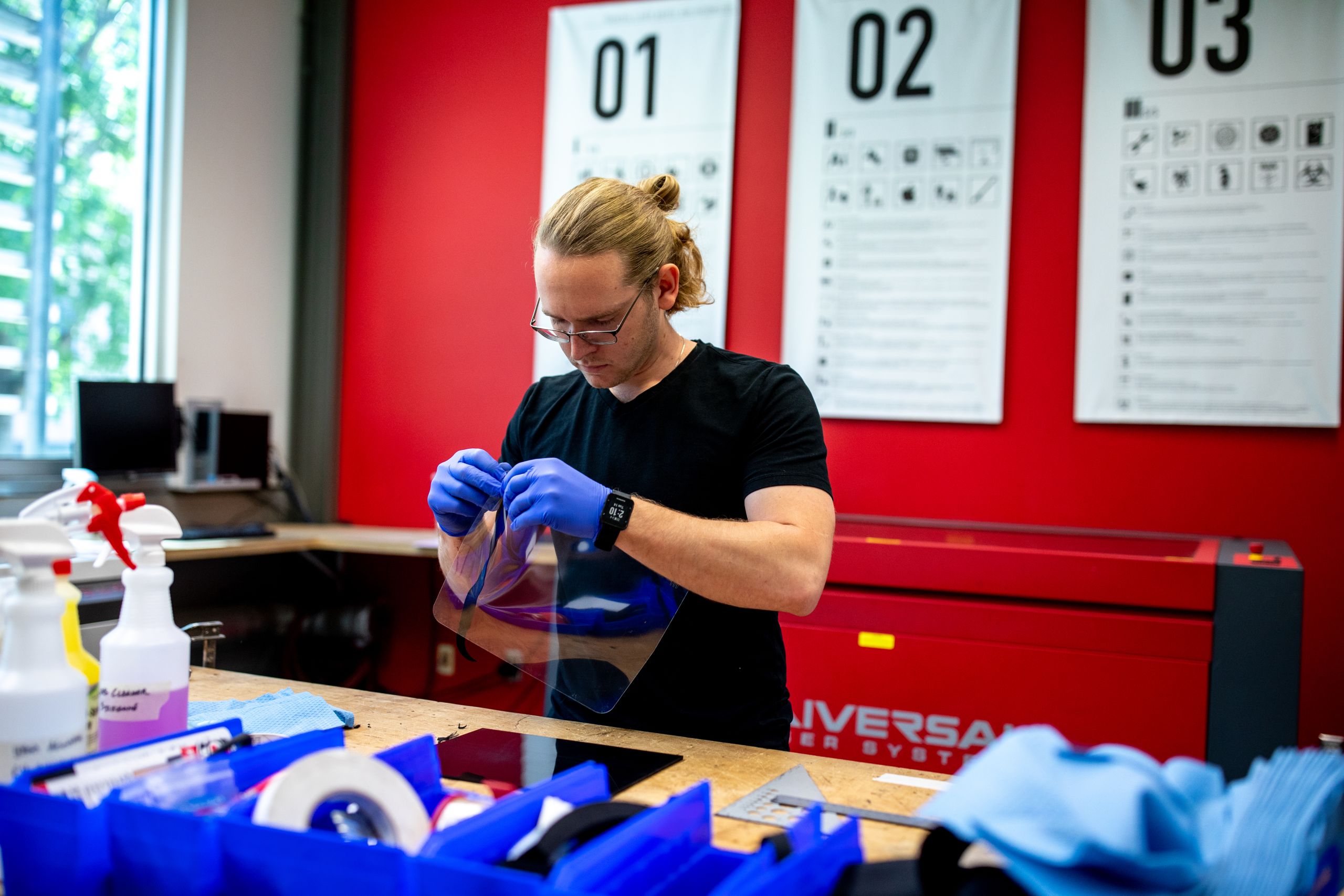 UH Gerald D. Hines College of Architecture and Design Turns Design Lab into PPE Production Center
HOUSTON— Inside the Burdette Keeland, Jr. Design Exploration Center at the University of Houston, Aaron McEuen is running the laser cutter at top speed – not to create the latest architectural model or prototype – but to save lives. The instructional lab manager at the Gerald D. Hines College of Architecture and Design is leading the effort to manufacture at least 500 face shields for frontline health care workers at Ben Taub and Lyndon B. Johnson hospitals, both part of Harris Health System.
The coronavirus pandemic has created a global shortage of personal protective equipment (PPE) such as gloves, masks and full-body coveralls, but hospital officials say face shields are among the most challenging pieces of equipment to get right now. 
"Face shields are also the most effective equipment to protect our frontline doctors and nurses who are directly working with COVID-19 cases and suspected COVID-19 patients," said Chris Okezie, vice president of system operations for Harris Health System.
McEuen is using a thin, reusable plastic called polyethylene terephthalate glycol, or PETG, which is commonly used to make food containers and beverage bottles. 
"We are trying to produce a face shield similar to what the hospitals use now but with modifications to make them more suitable for long-term use and to better match our manufacturing capabilities," explained McEuen, who earned both his bachelor's and master's degrees in industrial design at UH. 
The laser cutter operates quick enough to create 10 face shields in about three minutes. That means 30 face shields every half hour. Once the plastic is cut to the required dimensions provided by Harris Health, three student lab workers will assemble the shields in their homes. They will add one-inch thick neoprene cushions to the inside – where the shield meets the forehead – and will thread elastic straps through holes on each side of the shield to ensure a secure fit around the head.  
Clint Wright, a senior studying architecture expects to assemble between 100-150 shields in less than eight hours. 
"If these shields end up saving lives, it was all worth it," said Wright. "I feel like making these shields will give researchers more time to hopefully find a cure."
Once the shields are assembled, the students will put them in sealed plastic bags for McEuen to deliver to the hospitals.
"This is a great example of how people of this great city and county come together to address a common and dire need," said Dr. Esmaeil Porsa, president and CEO of Harris Health System.
Hines College has partnered with various health care institutions in the past to develop wearable technology for patients; however, this is the first time the college is stepping up production to this scale in such a short period of time.
"We are committed to supporting Houston during this unprecedented pandemic," said Patricia Belton Oliver, dean and Fellow of the American Institution of Architects. "Our collaboration with Harris Health System utilizes, in a small way, our expertise in design and fabrication and its power to safeguard our community's health care workers as they fight COVID-19."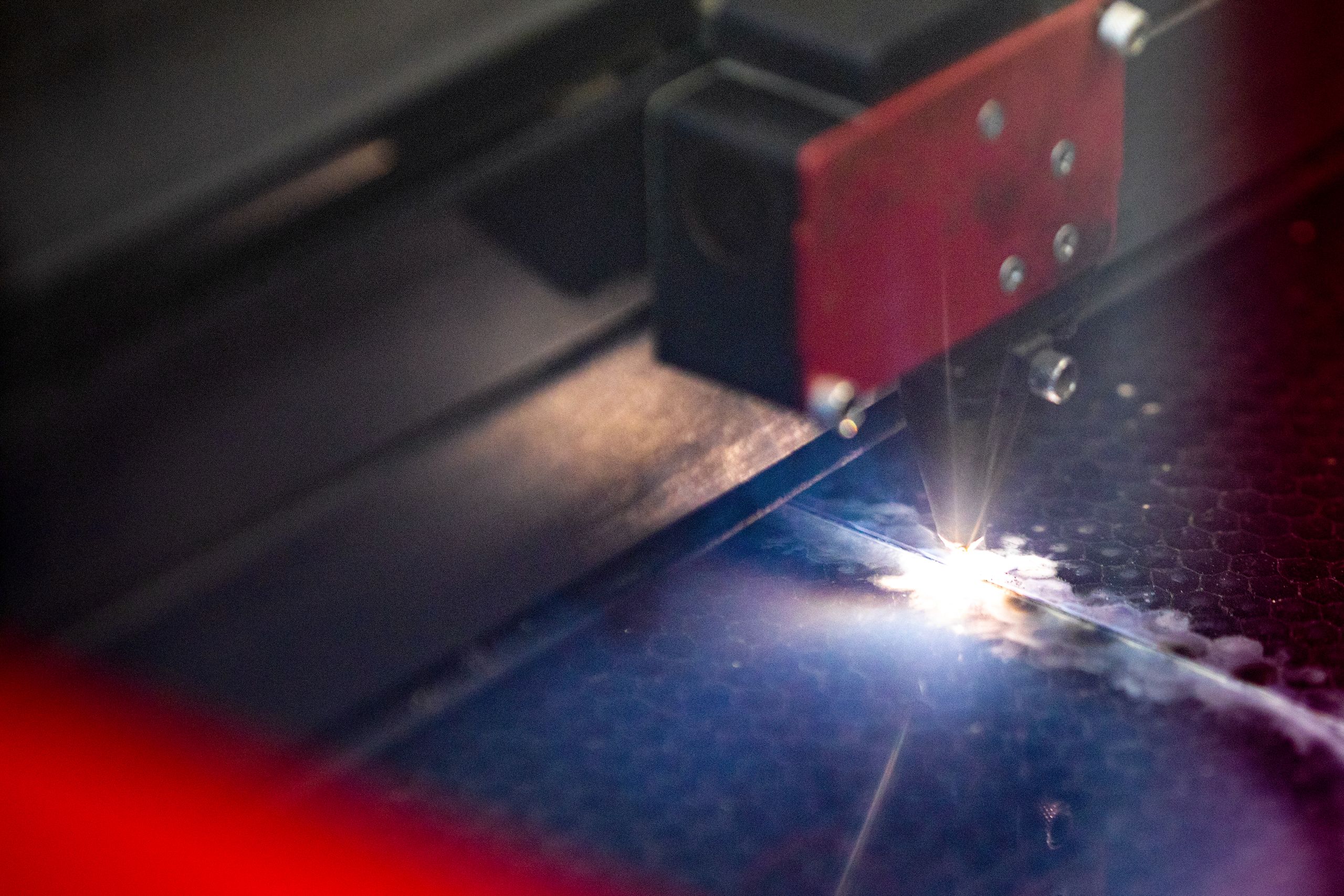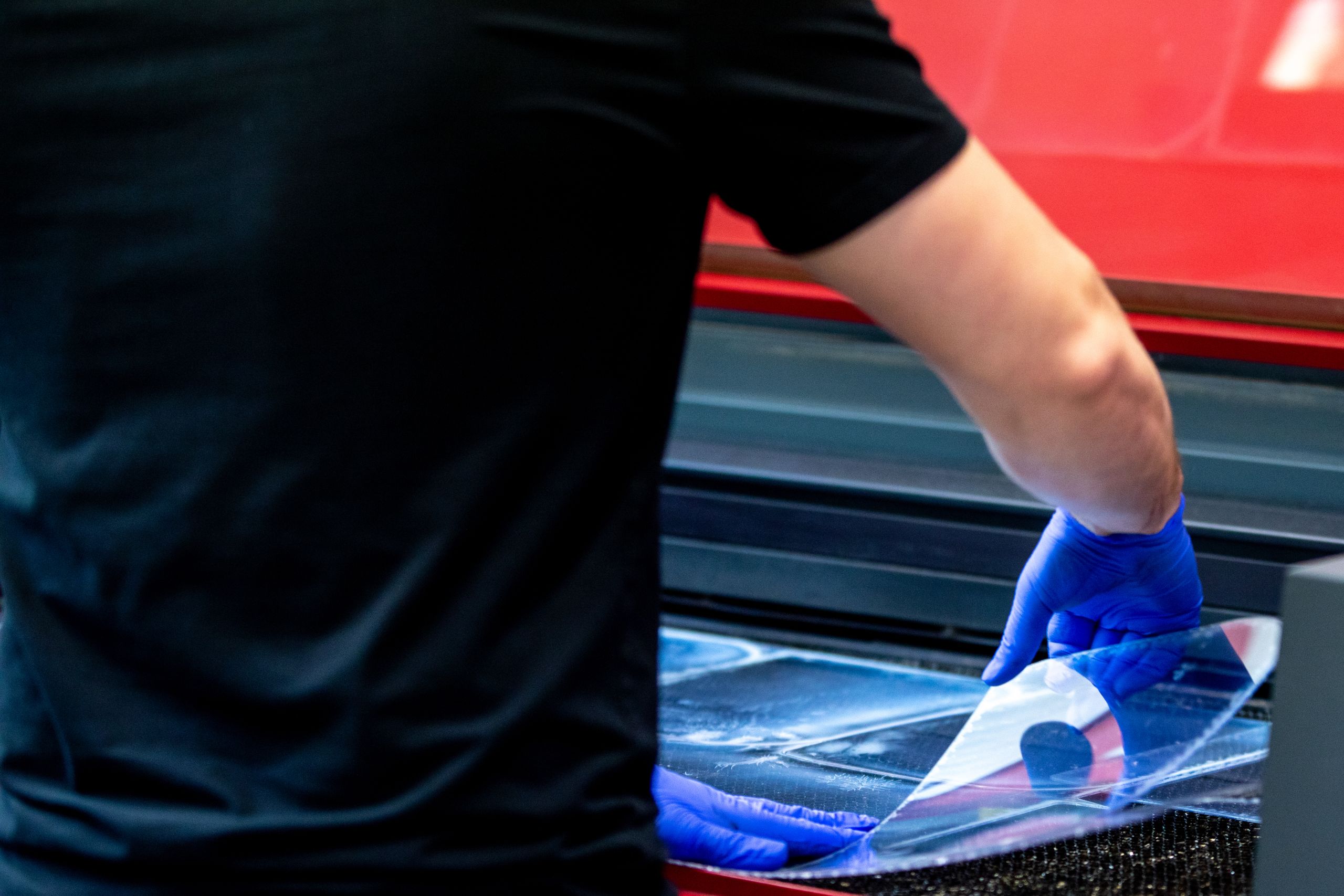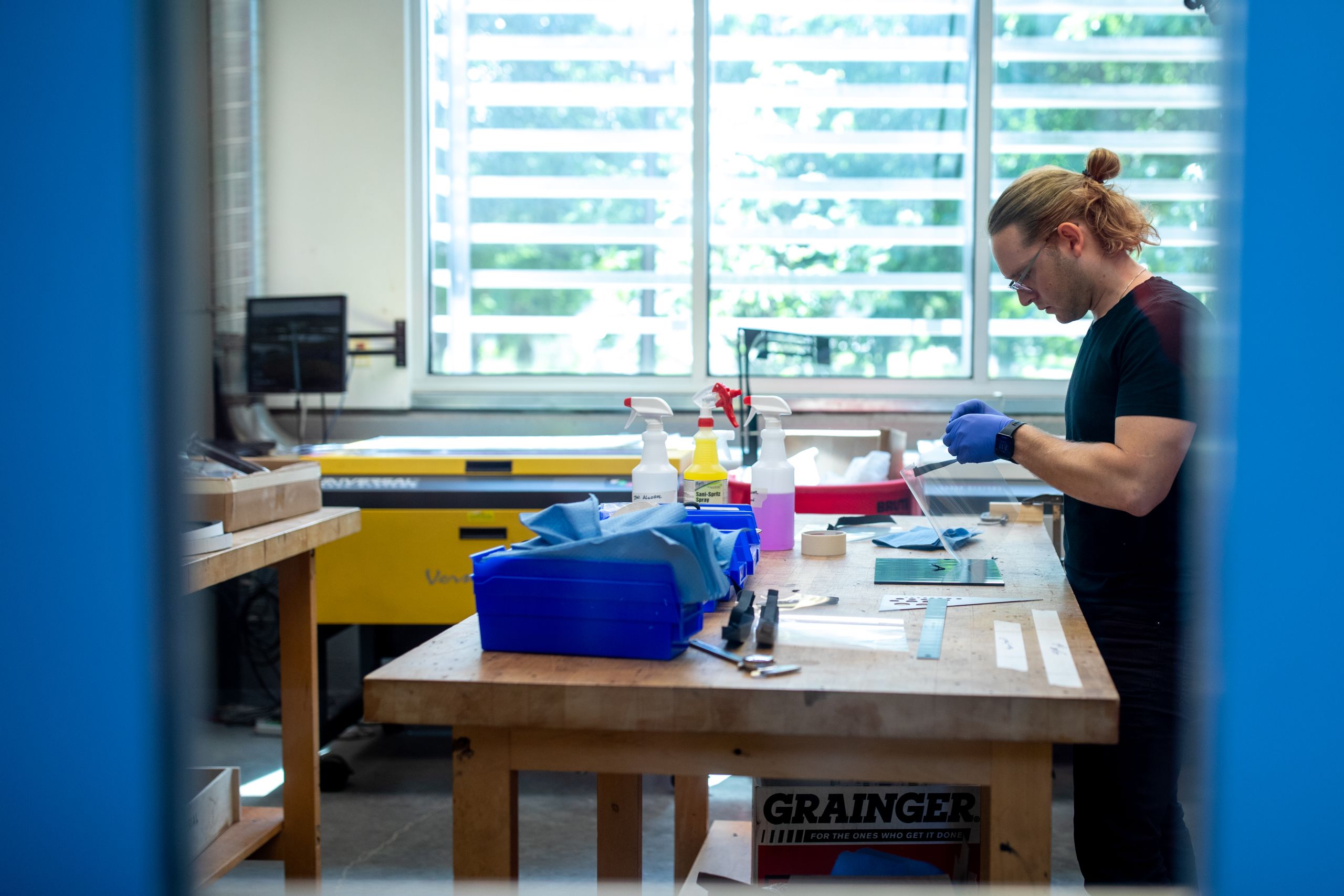 "As designers, we are basically problem-solvers. This is a problem that has to be solved."
In a separate yet equally important initiative, architecture adjunct professor Roya Plauché and her husband, John Paul, both UH alumni and consultants for the college's designLAB, have turned their Houston-area home studio into a makerspace for printing critically needed face shield headbands. Owners of multidisciplinary design firm, plodes® studio, they're working in coordination with TX/RX Labs, an East End nonprofit assembling PPE for Memorial Hermann Health System.
"It's a humanitarian effort to protect our first responders," said John Paul Plauché. Architects and designers are trained to respond quickly to rapidly changing environments. Their ability to adapt and develop innovative solutions means no problem is too big to overcome. "As designers, we are basically problem-solvers. This is a problem that has to be solved."
The Plauchés, however, never dreamed they would be producing personal protective equipment in their home studio. Thanks to material donations from colleagues, they are putting their time and re:3D GIGABOT 3D printer to good use. Running the printer 24 hours a day, seven days a week, they've produced over 200 headbands so far. Each unit takes an hour to print and are made of Polylactic acid (PLA), a corn-derived biodegradable plastic alternative to traditional petroleum-based plastics. 
"Once we plugged into a cell that needed production and wanted to ramp up, we had equipment to contribute," explained John Paul Plauché. The headbands are transported to TX/RX Labs where they are attached to a laser-cut face shield and elastic band.
Whether it's a husband and wife with 3D printing equipment and skills or an architecture design lab becoming a center for PPE production, there's a growing network across the city of Houston supporting health care workers on the front lines of the COVID-19 fight. 
They are brave. Courageous. Strong. 
Or just as it states on the headbands created by Roya and John Paul Plauché, they are "Houston Strong,"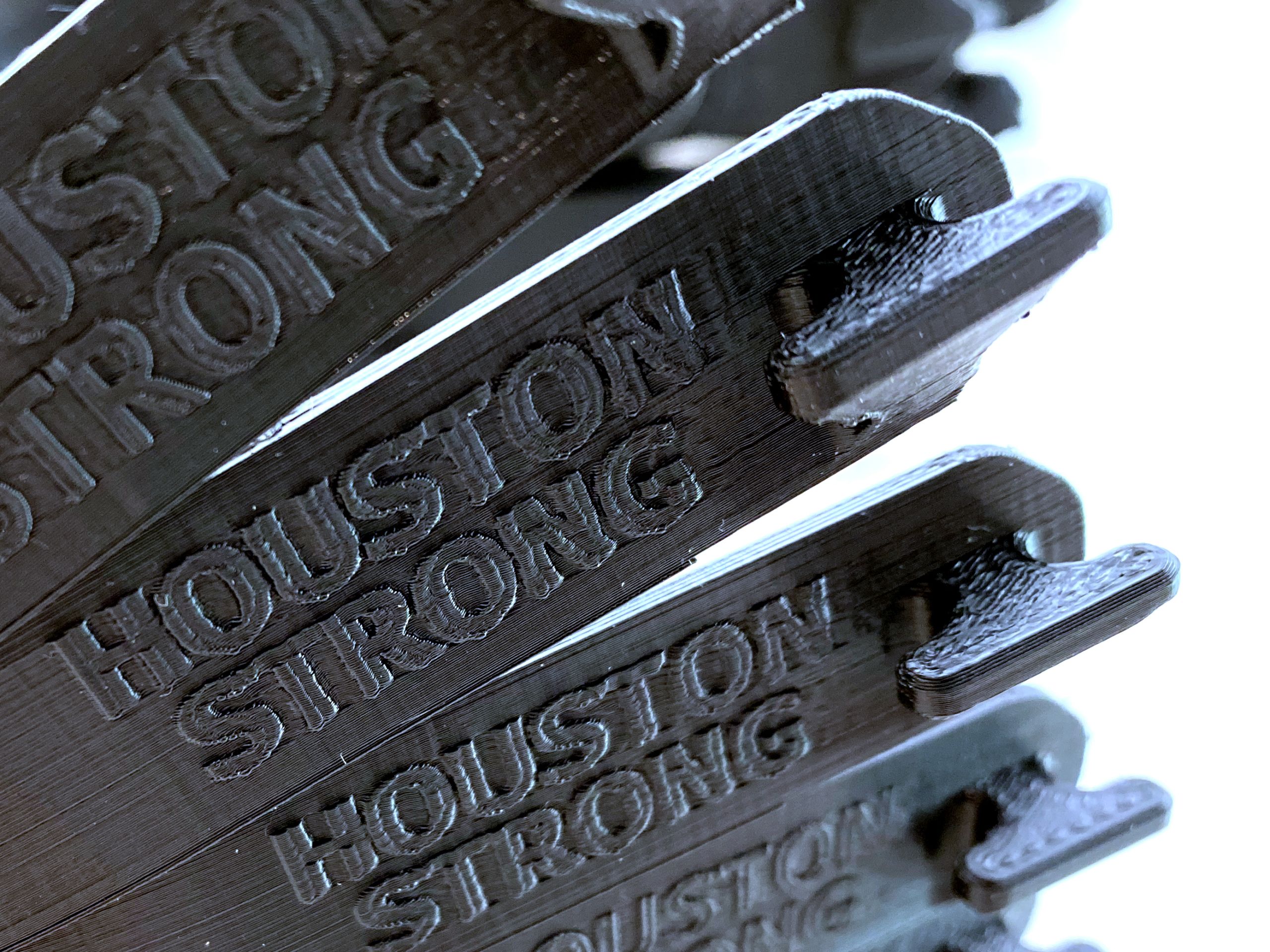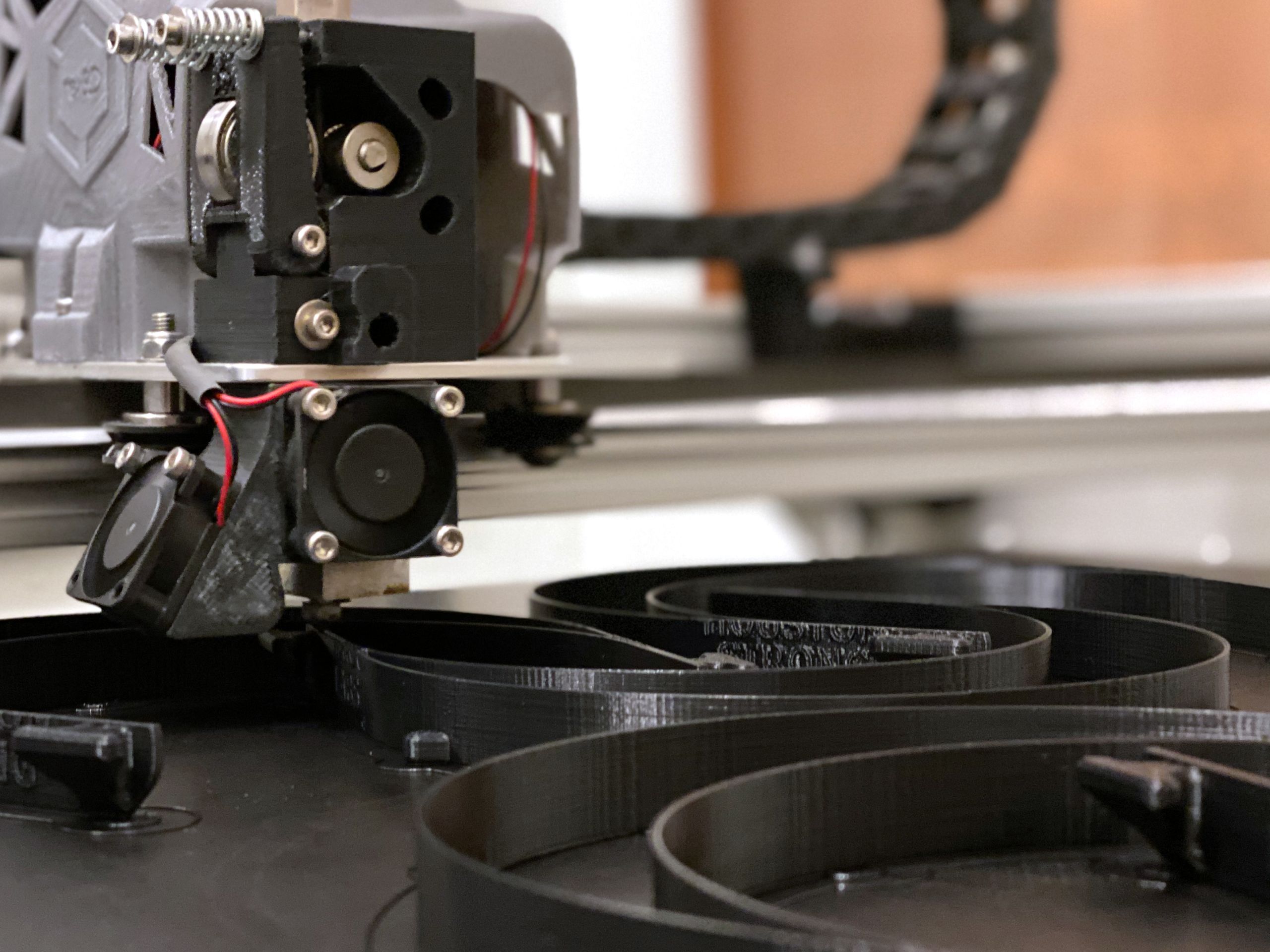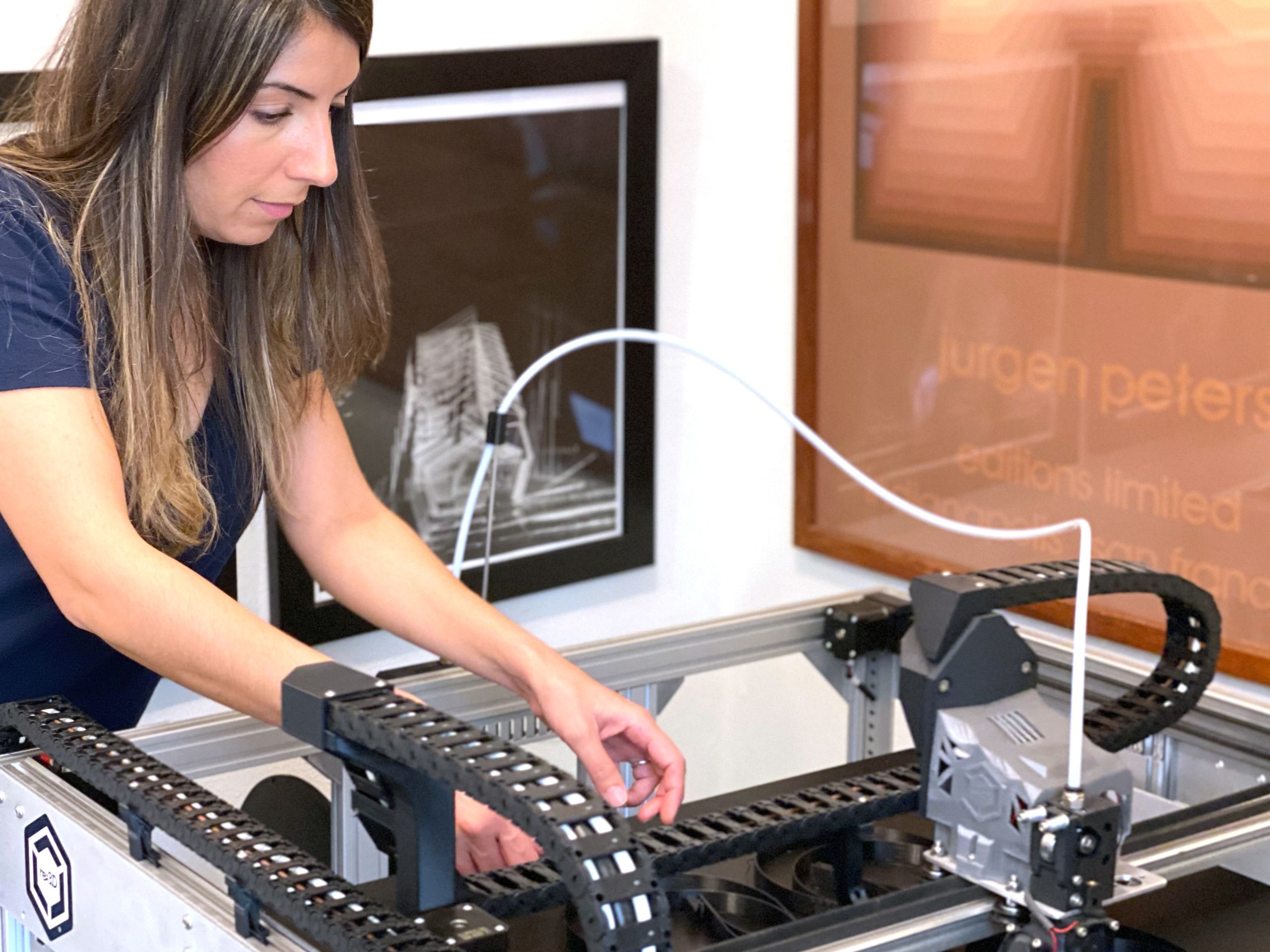 A communication by the University of Houston Division of University Marketing and Communications.
---
Story Credits
Written by Sara Tubbs
UH photography and design layout by Ben Corda
Additional photos courtesy of John Paul and Roya Plauché.
Do you have a story idea you'd like to share with UH? 
Email us at stories@uh.edu. We regret that we cannot respond to every submission. If your submission is a good fit, we will follow up with you directly.