DISTANT BUT
CONNECTED
UH Students Serving the Community
in the Time of Social Distancing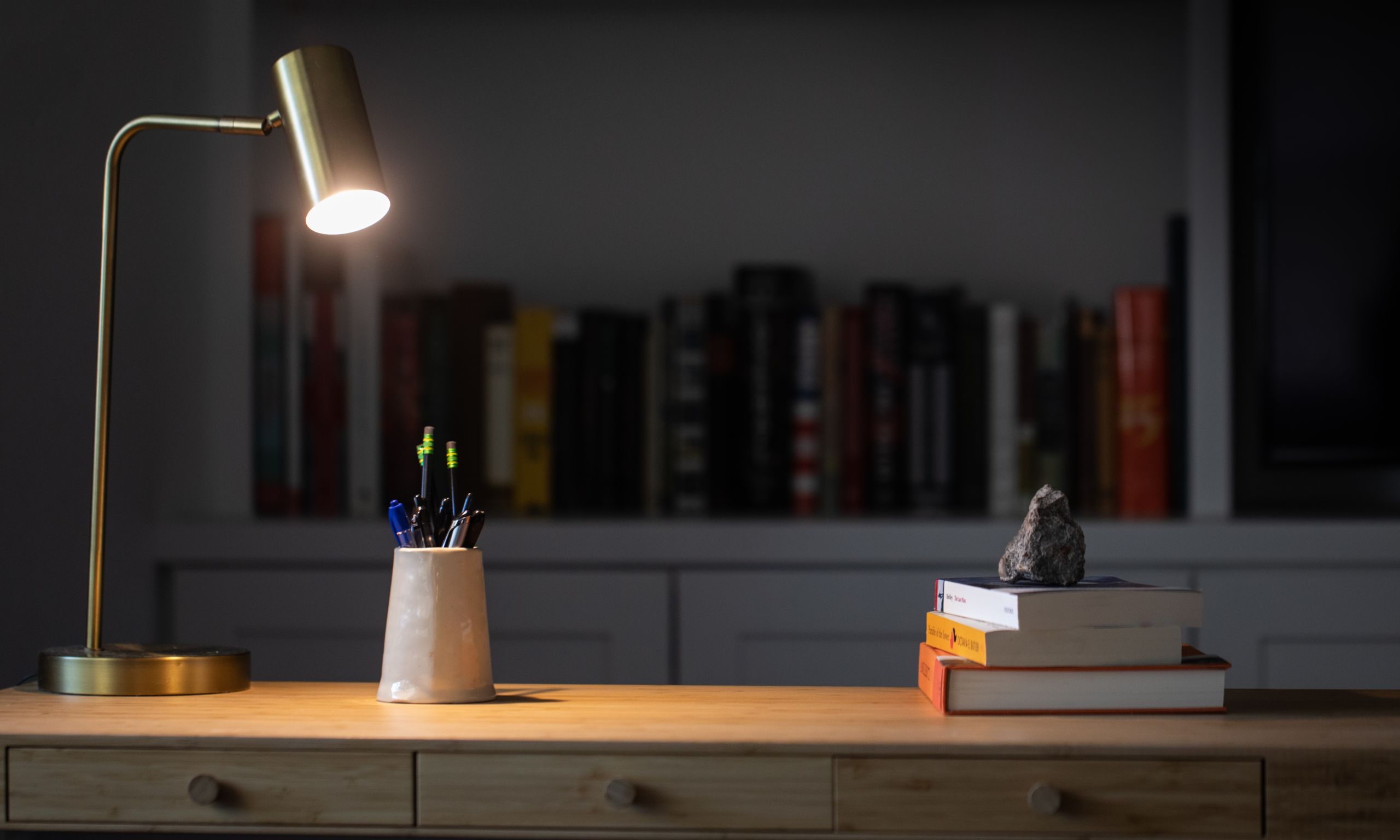 As the COVID-19 pandemic impacts all aspects of daily life, students from the University of Houston College of Education are working to meet community needs.
Students are providing teaching, mental health services and other support virtually to help others while balancing college coursework and their own family responsibilities.
"I am so grateful that I can still provide something to my clients during this time," said Lycinda Rodriguez, a counseling psychology Ph.D. student who is offering virtual therapy sessions through her practicum with Winakur Psychological Services. "I feel joy when a patient and I can forget about the world and just live in the moment."
These students are finding healthy ways to support neighbors and continue their learning during this time of social distancing.
'Emotions Come and Go'
During a recent telehealth, or online therapy, session, Rodriguez and a young client threw a virtual dance party and danced together to songs from the Disney film "Frozen." 
"I'm working on an individual level, but the work I'm doing with my clients is impacting their family system, reaching the community," she said. 
Rodriguez added that it's important for people to acknowledge their emotions. "During these times when many things are unknown, our feelings can feel chaotic," she said. "It's easy to feel anxious, but it's important to remember that emotions come and go."
Helping Students and Parents
Gisselle Amaya, a teaching major, had one concern when she heard local schools were closing amid the coronavirus outbreak: her first-grade students. Amaya works as student teacher at Smith Elementary in Aldine. As the school transitions to remote learning, she created a tutorial video to help parents navigate the online platform and called several of them to check in.
One mom, who shared that her only technology was her cell phone, put her kids on the line.
"After the phone call ended, I started to cry," Amaya said. "I missed them. It made me so sad because I feel like I am not doing enough for them."
As a first-generation college student worried about her family's finances, Amaya said she yearns for the day her parents get to see her graduate.
"I miss everything so much," she said. "I took for granted the traffic from UH to home. I took for granted seeing my kids. I am just looking forward to being back in the classroom again."
She has been hired on as a full-time teacher at Smith Elementary in the fall.
Serving the Underserved
Kadija Moon, a counseling psychology doctoral student, works with the Houston Fire Department and Harris County Juvenile Probation Department.
"Serving underserved populations has become the cornerstone of what I'd like to do in life," she said.
Since Harris County issued the "Stay Home, Work Safe" order — now extended through April 30 — Moon has been able to offer telehealth services to the fire department, allowing firefighters to work through anxieties caused by COVID-19 while adhering to social distancing.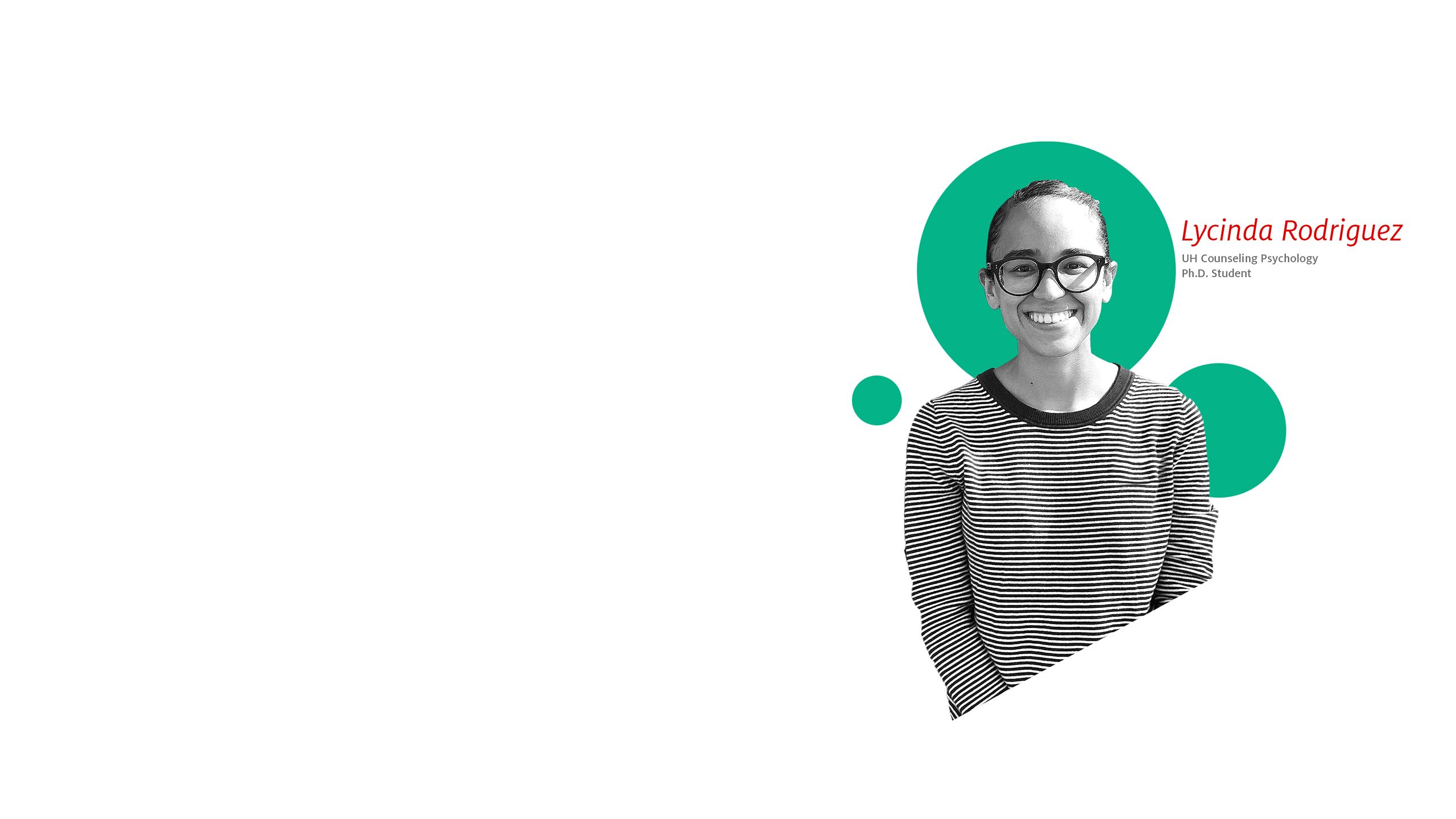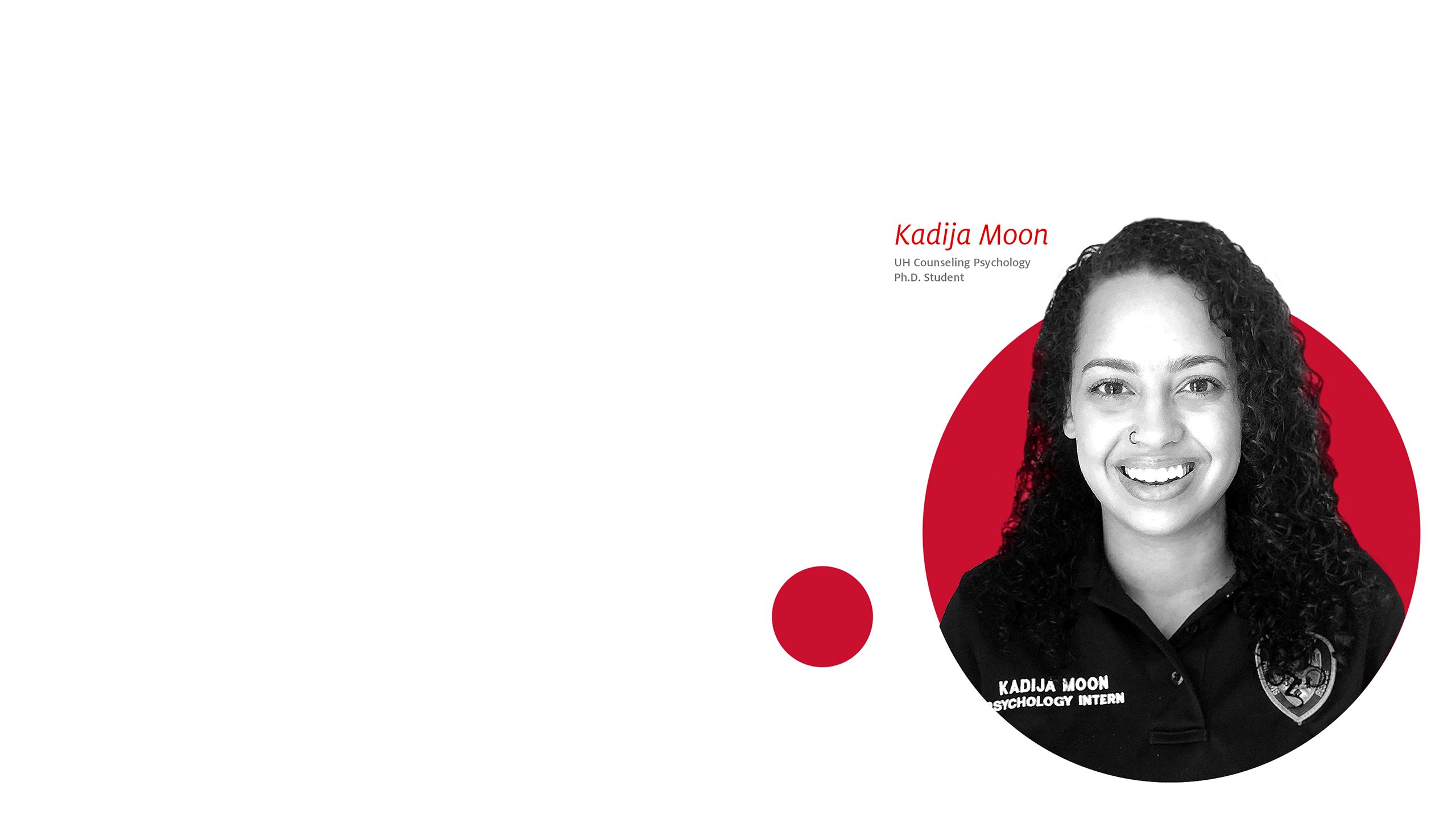 'Learning Curve'
"Today feels like the first day of school," Margarita Tovar, an Ed.D. student and the principal of Houston ISD's Dogan Elementary, wrote on Twitter on March 23. "Off to grow we go!"
A week later, Tovar and her staff had connected 654 families on the online learning platform ClassDojo. After week two of remote learning, the first-year principal is starting to adjust to her schedule. She wakes up at 6:30 a.m., makes coffee, catches up on the news, and changes her pajamas to a "business-on-top, party-at-the-bottom" outfit for a day of virtual check-ins with staff, parents and students.
In the evenings, she continues to respond to parents' questions.
"It is incredibly difficult to shut off work, especially knowing they are going through difficult moments," she said. "My hopes are to develop a routine where I can continue working on my dissertation in a consistent manner and do other healthy things such as read for leisure, spend time with my dog, workout, etc."
Tovar, who has a bachelor's degree from University of Houston-Downtown and a master's degree from Houston Baptist University, is pursuing her doctorate in professional leadership, with a specialization in K-12.
"This is a learning curve for all of us," she said, offering advice to her fellow educators. "Lean in to the discomfort of the unknown and use this as a time to learn new skills that we will continue using when we return to what used to be."
Saving Story Time
While school is closed, teaching major Glenda Frutiz has ensured that her bilingual second graders don't miss story time. From the floor of her room with stuffed animals placed behind her, Frutiz recorded herself reading aloud several books, including "I Need a Hug/Necesito un Abrazo" and "Goatilocks and the Three Bears." She donned filters such as a mustache and cat ears to make it fun.
"The next day Goatilocks woke up feeling a little sheepish," she read in part, and then explained. "Sheepish means that she felt a little guilty about what she did."
Frutiz, who works at a student teacher at Westwood Elementary in Spring Branch ISD, also has transformed math activities into slideshows with colorful pictures and interactive questions.
"It is a busy and stressful time, but knowing that we are helping our students to feel more at ease is more than enough motivation to continue doing all of this," she said.
It's an exciting time, too: After doing a virtual job interview, Frutiz was offered a full time position in Spring Branch ISD.
A Message of Hope 
Karla Alas, a human development and family studies major and intern at Lakewood Church, is helping bring a sense of calm to members of her congregation.   
Within a span of two days, she made over 200 phone calls to check on people, ask if there was anything they'd like to pray about and remind them of the online services the church offered. Many of the people she reached were struggling to process the public health crisis — some had recently been laid off or were worried about at-risk family members — and were grateful to receive her call.   
"In a situation where there is a lot of chaos, we want to make sure our congregation remains connected to a message of hope," she said. "It's been incredible to see people come together to remind others that they're not alone."