All Heart
College of Medicine and American Heart Association Team Up to Provide Food and Toiletries to Underserved Communities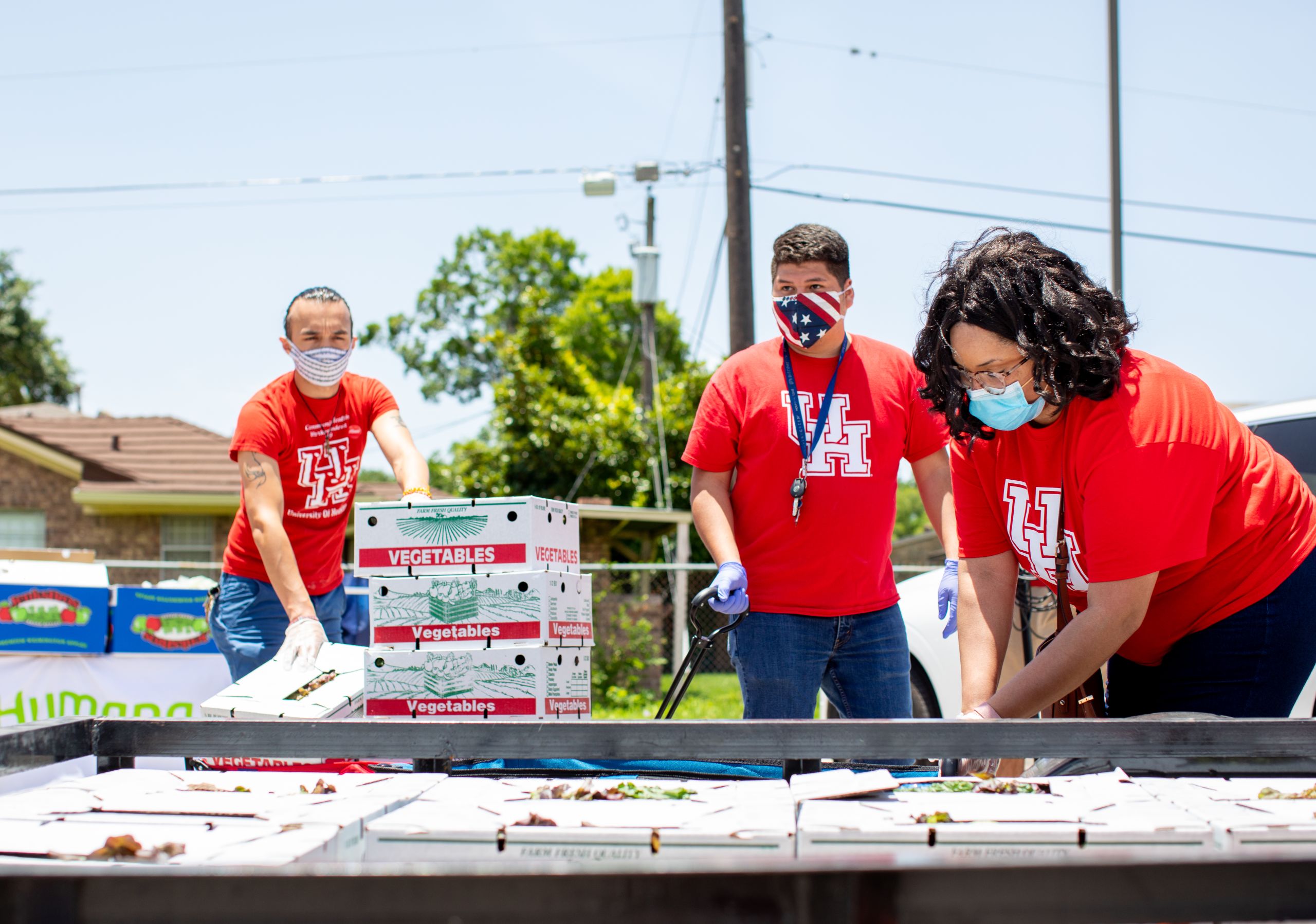 The COVID-19 crisis has made a challenging situation even worse for 42-year-old Latrivia James, a resident of the Royal Palms Apartments in south central Houston. 
"I have a hard time getting out to get my groceries because I have health issues," she said. "It's been really tough." Food pantries across Houston have been scrambling to meet the demand during the pandemic as the United Nations warns of a possible global food emergency. 
"I have a hard time getting out to get my groceries because I have health issues..."
Recognizing the additional struggles many low-income Houstonians are now facing due to the pandemic, the University of Houston College of Medicine and American Heart Association joined forces to deliver 100 boxes of high quality, farm fresh produce and 100 bags of toiletries to residents of Royal Palms and Cuney Homes, two public housing complexes just blocks from UH. 
James called it a "blessing" when Ashley Howard arrived at her front door with 15 pounds of fresh produce and a bag filled with toilet paper, hand sanitizer, masks and more. "This is amazing. God is so good and I really appreciate it," she said.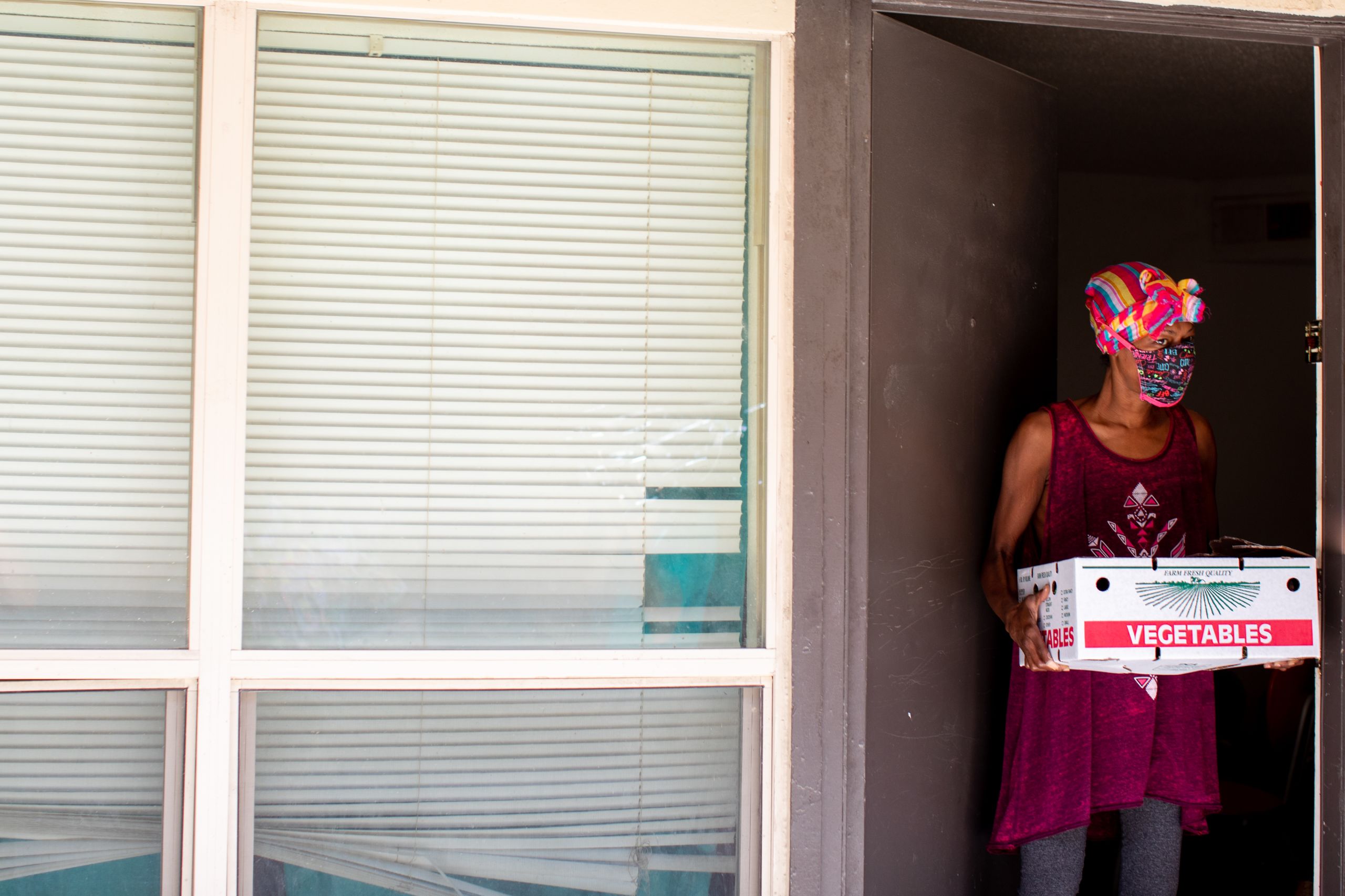 Letrivia James received a box of fresh produce from the UH College of Medicine and American Heart Association.
Letrivia James received a box of fresh produce from the UH College of Medicine and American Heart Association.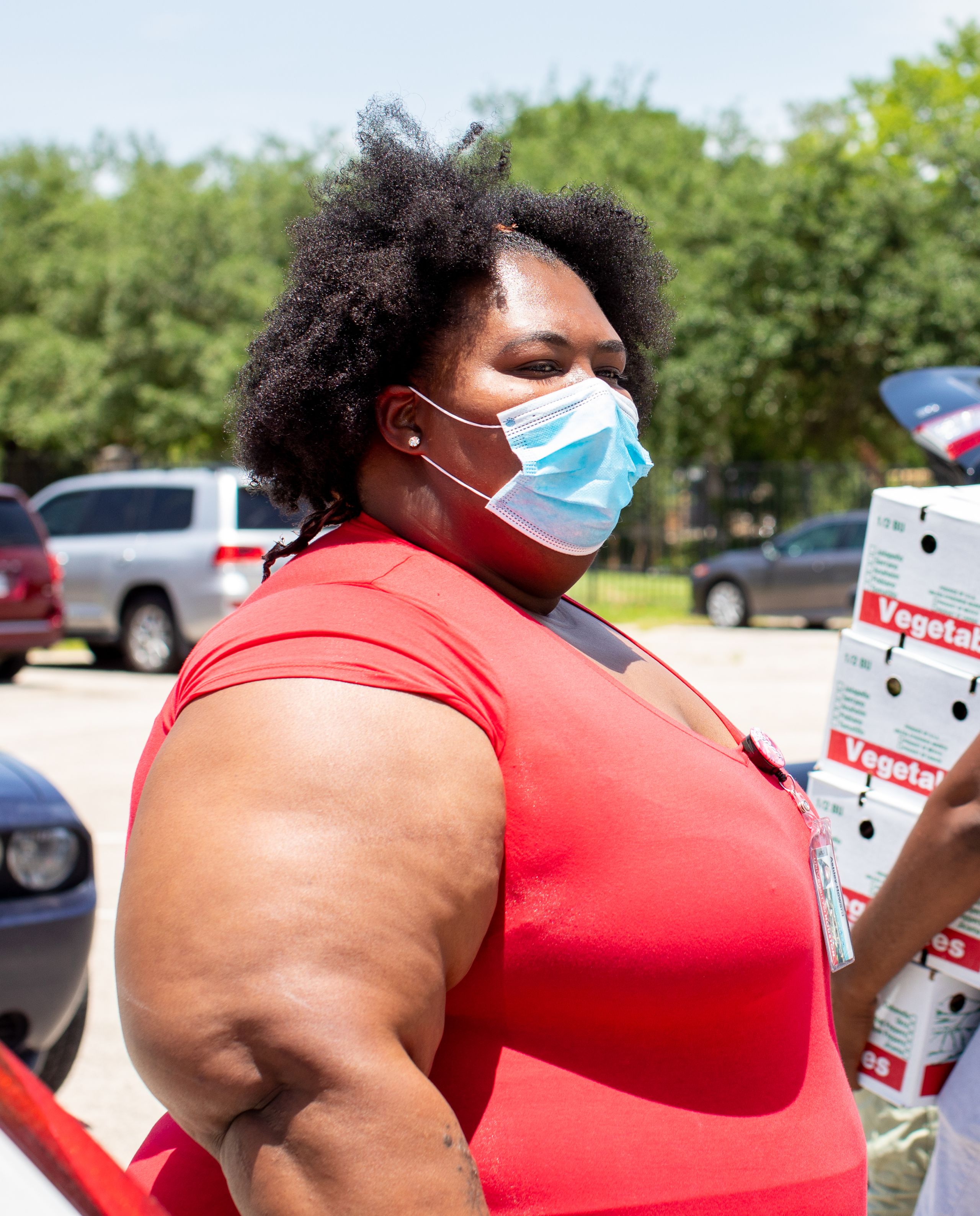 As one of six community health workers employed by the medical school, Howard calls herself a "bridge" between the University and the underserved communities it strives to help. The focus of the UH College of Medicine is to prevent and improve poor health, not simply treat problems after they arise.
For Howard, 30, the mission is personal. As a resident of Royal Palms herself, she intimately understands the struggles low-income, minority communities face. 
"Growing up in a poor, predominantly Black community, you're not taught about health. Our whole thing is just to survive. And in many homes, let's just be real, you have more than just your own children to take care of. You might have your cousins, nieces and nephews, so everyone in there has to eat and survive," said Howard, who adopted her now 13 and 11-year-old cousins several years ago.
In the Community
Dressed in Cougar Red – and masks and gloves, of course – dozens of volunteers gathered at Riverside United Methodist Church near the UH campus on distribution day in June to load boxes of food from The Common Market, a nonprofit regional food distributor with a mission to connect communities with healthy food from sustainable family farms. Kendra Smith, director of community engagement for the College of Medicine, led the charge.
"We embrace opportunities to serve communities in need because the medical school's mission is to improve the health and well-being of our city, state and beyond," she said. "We are grateful for the partnership with the American Heart Association and hopefully we can help lessen the stress and struggle for these vulnerable citizens during this challenging time." 
Other partners include Lone Star Circle of Care which provided bags and checked the temperature of volunteers, and Humana, which donated toilet paper, hand sanitizer and masks.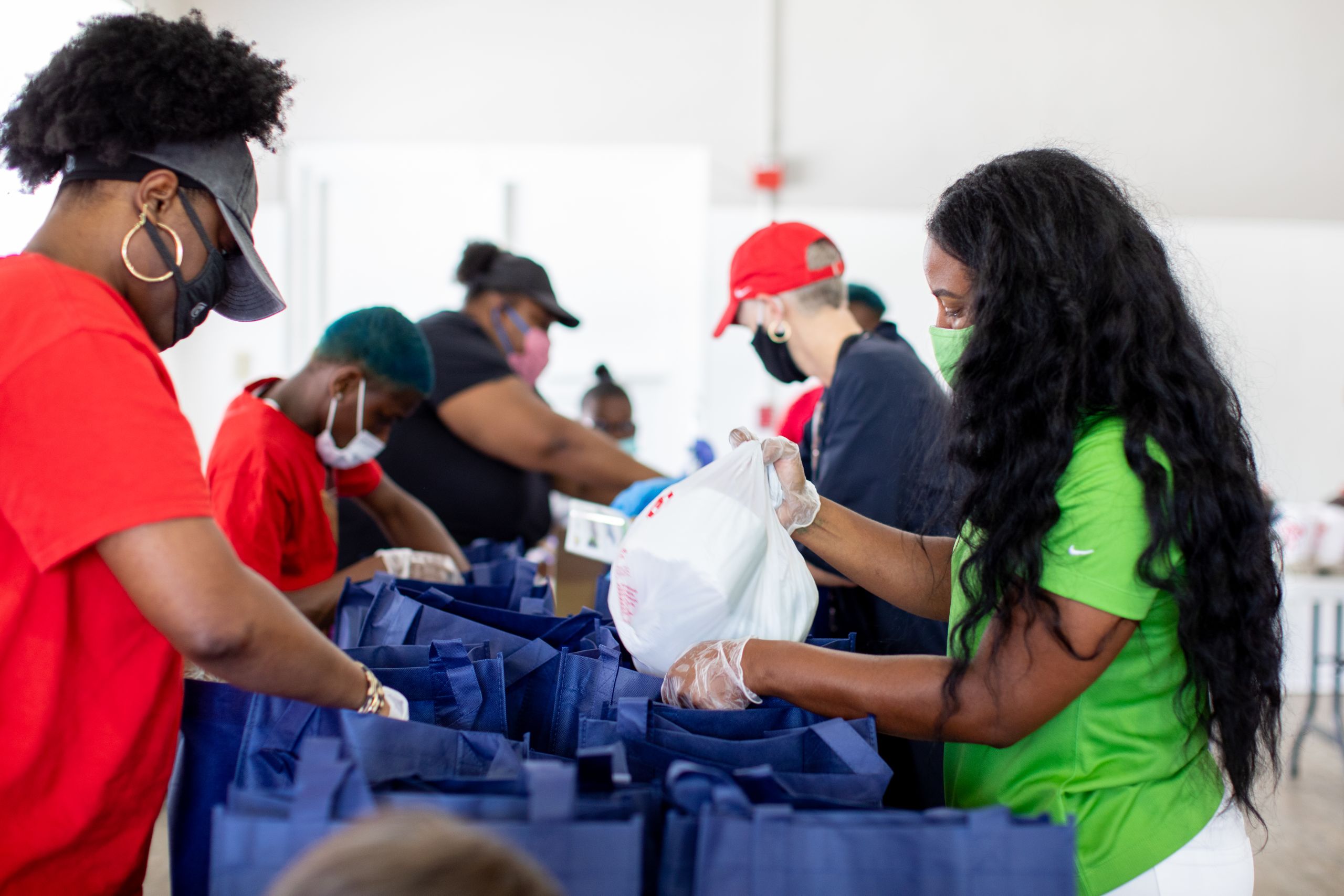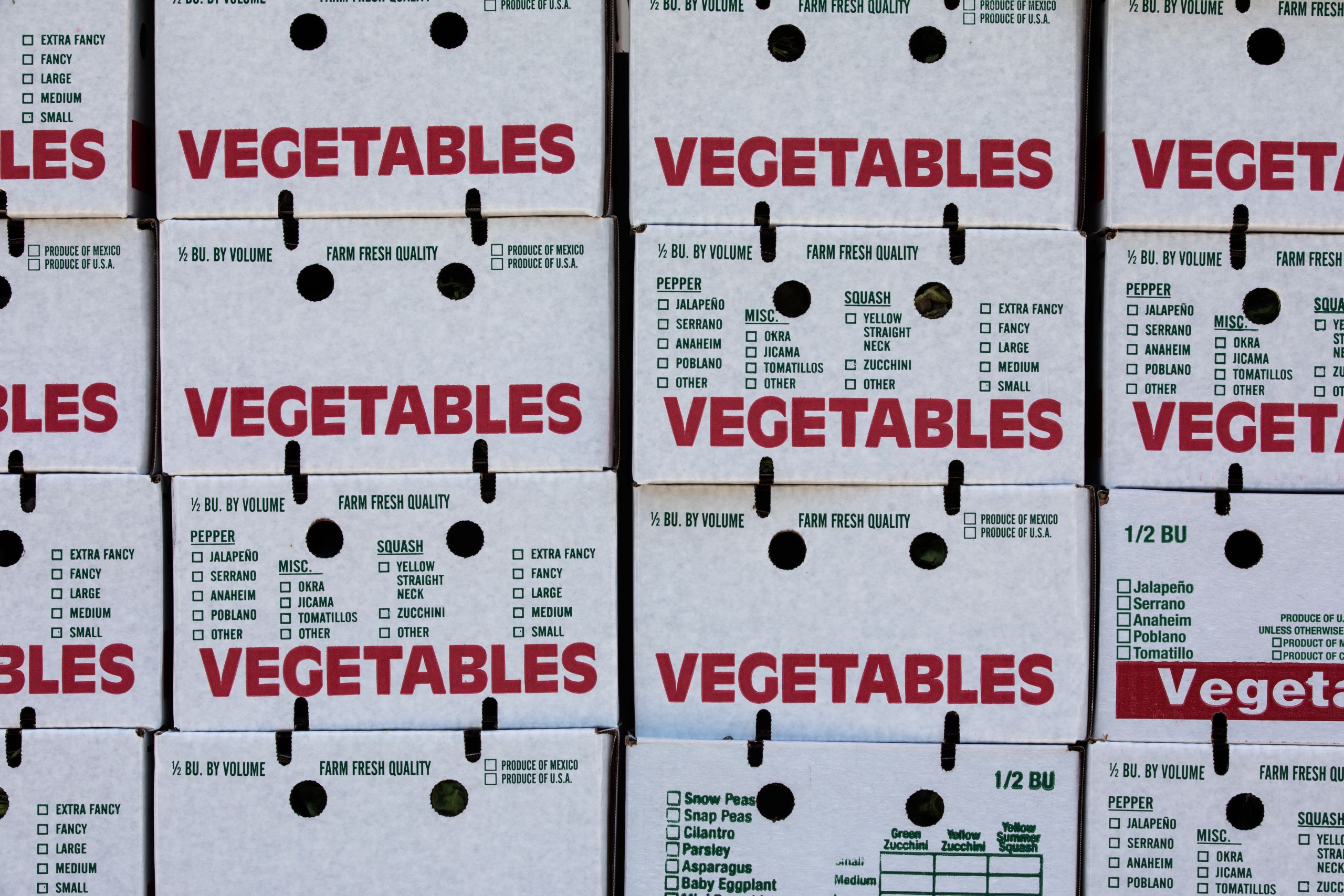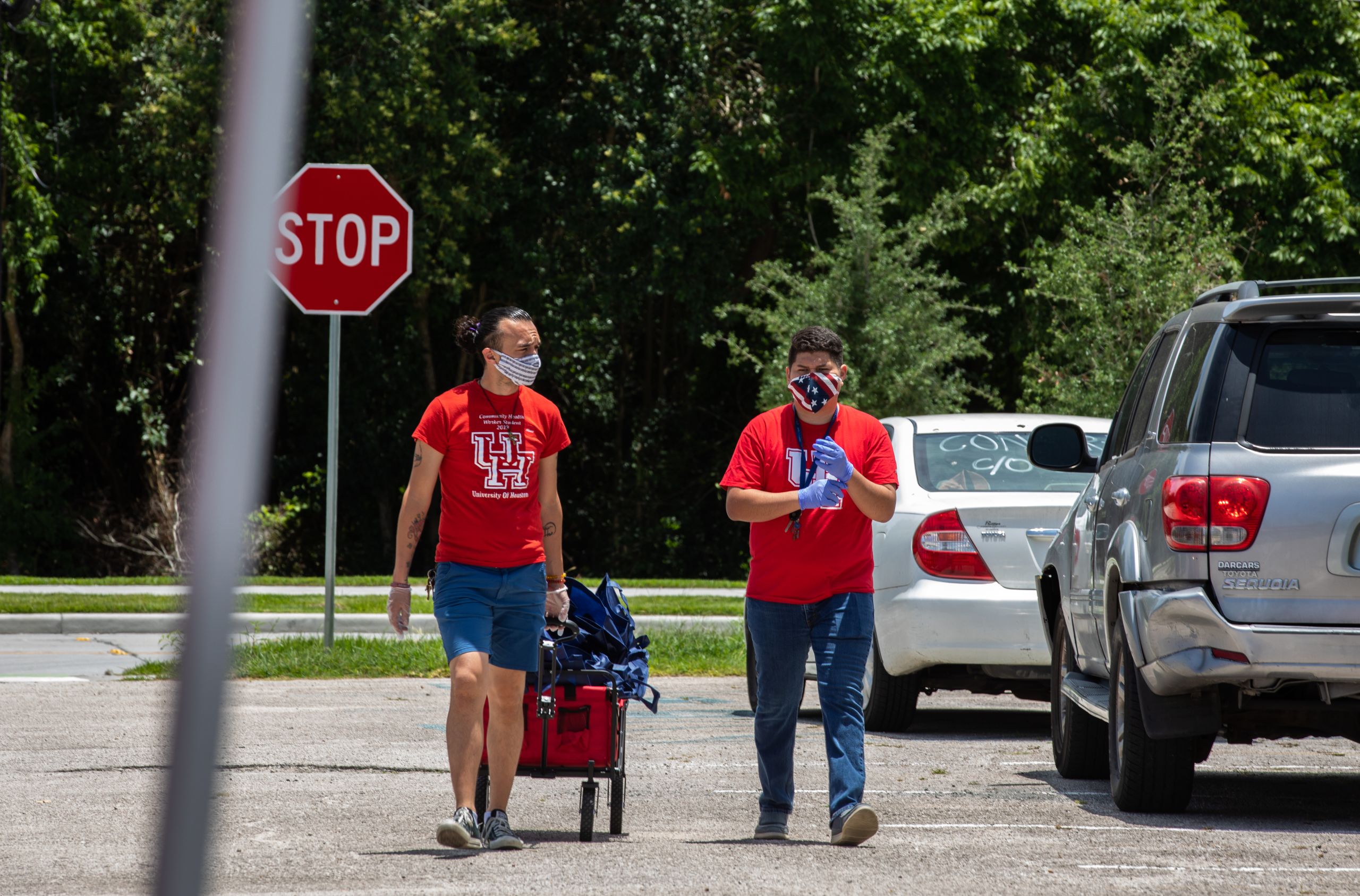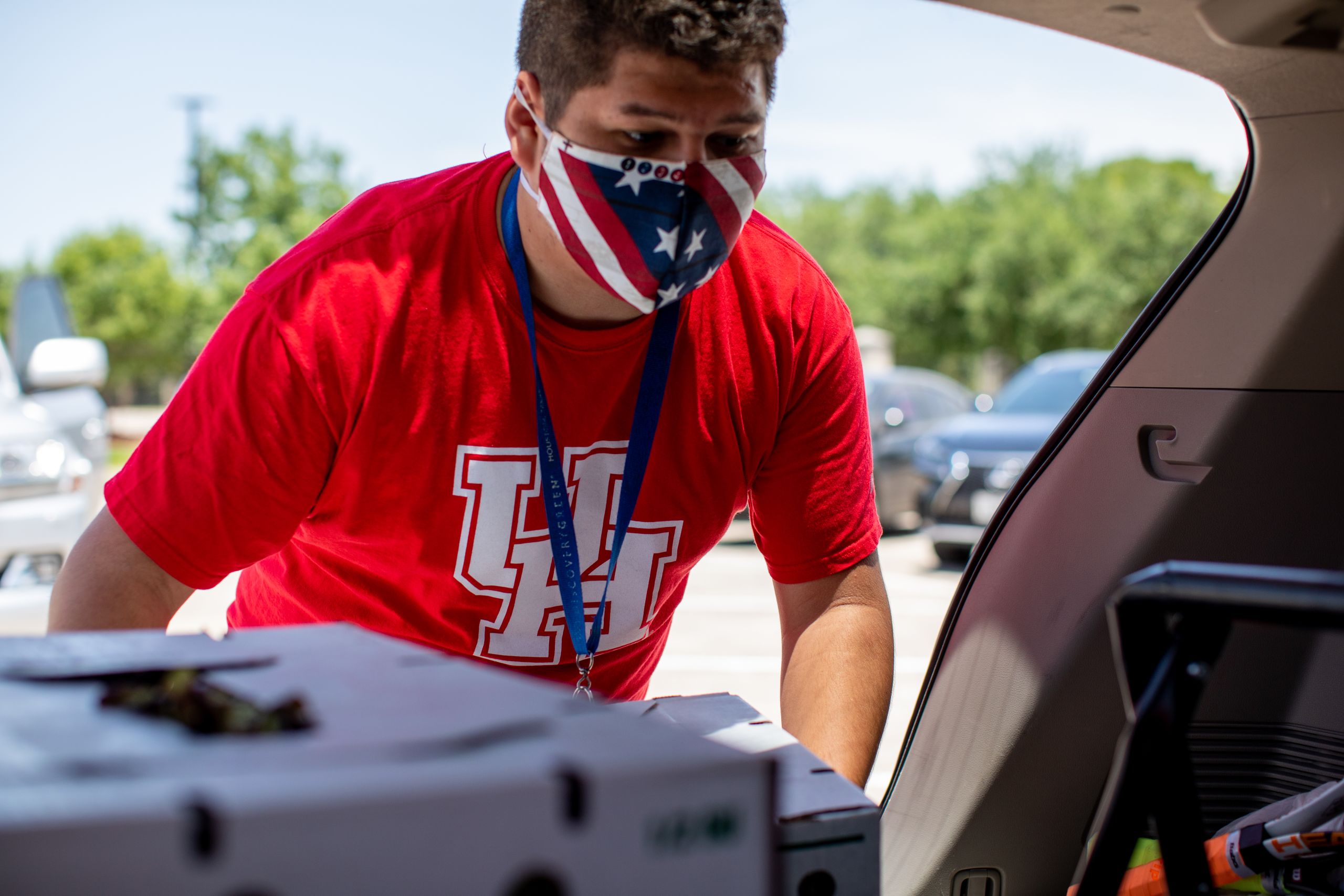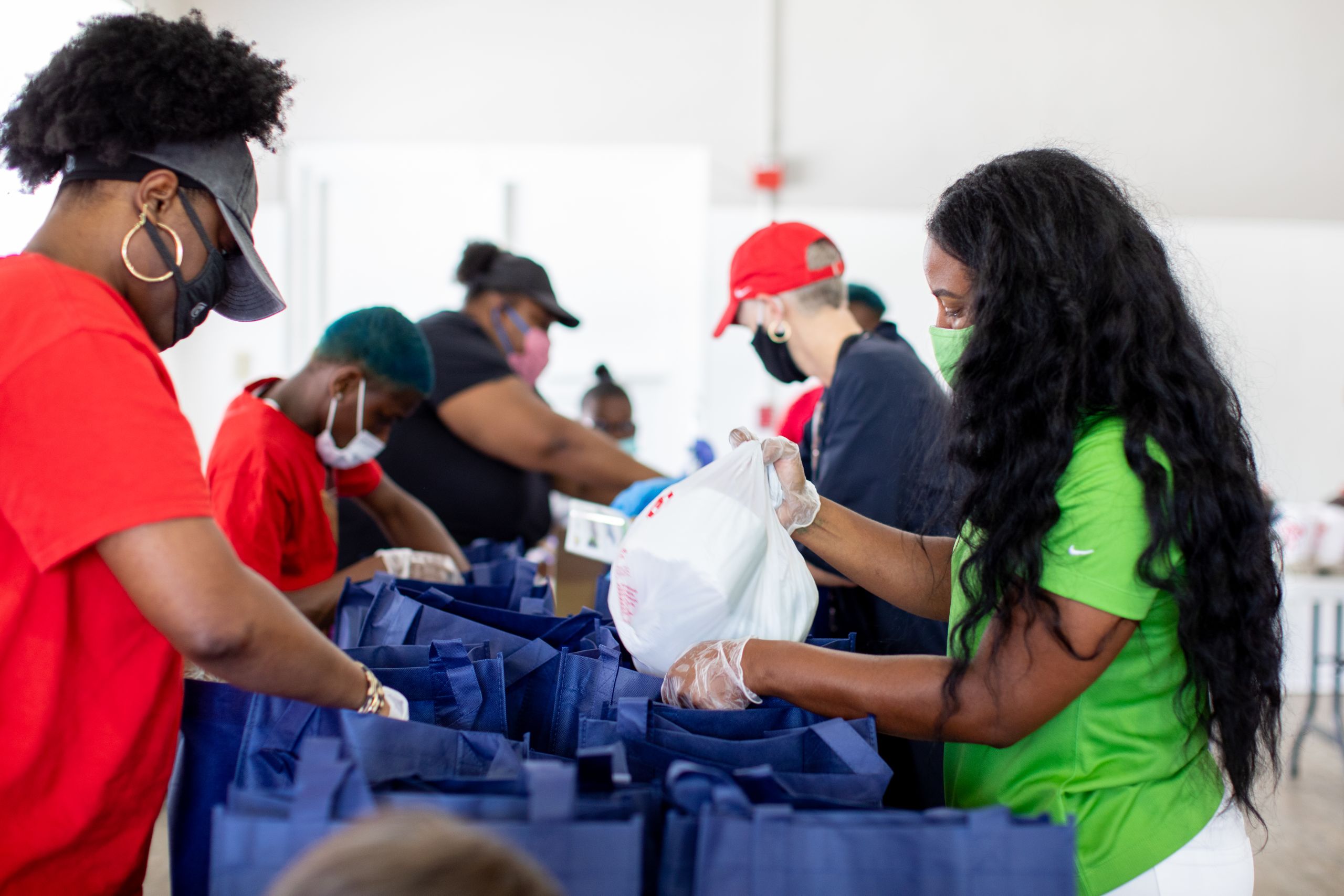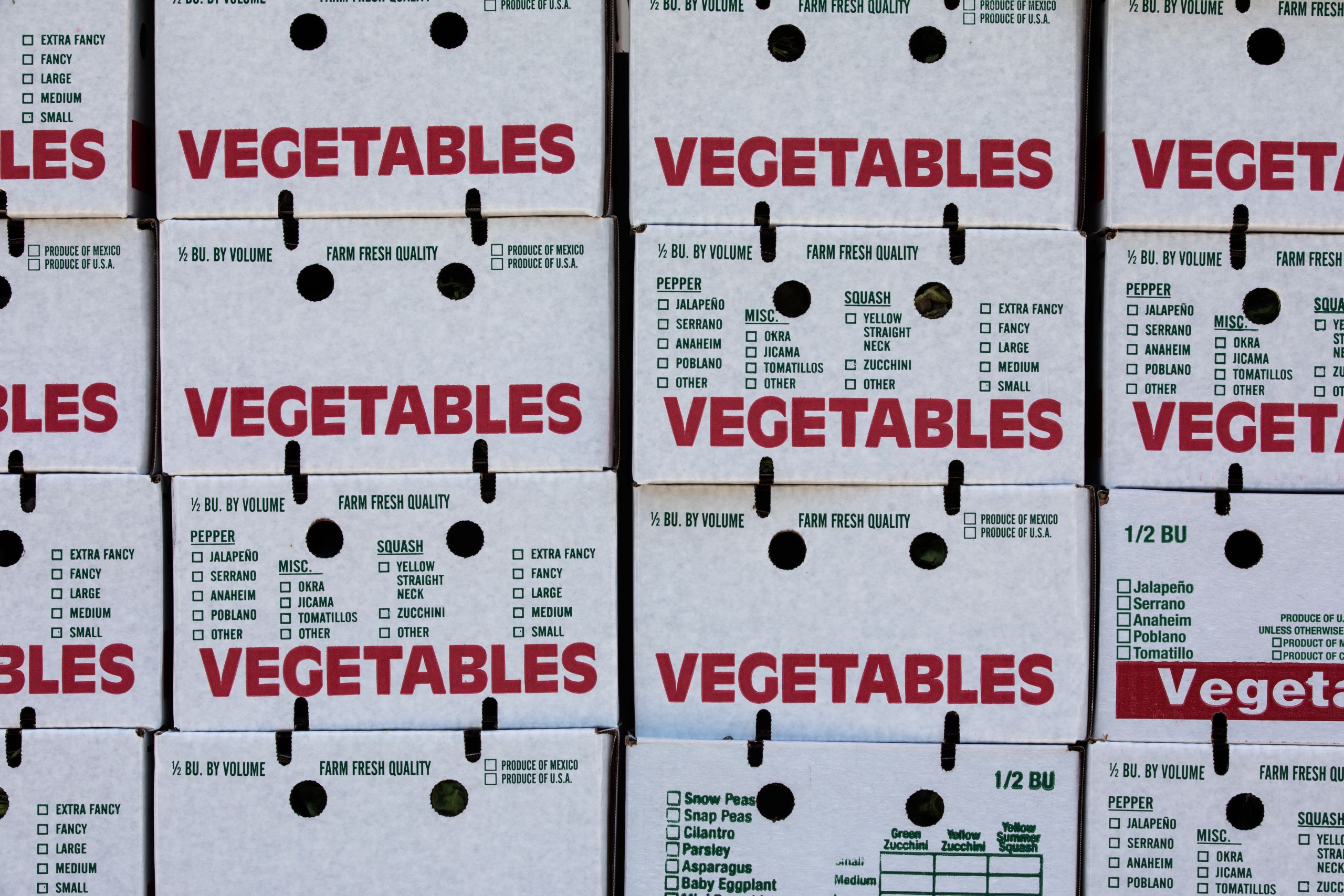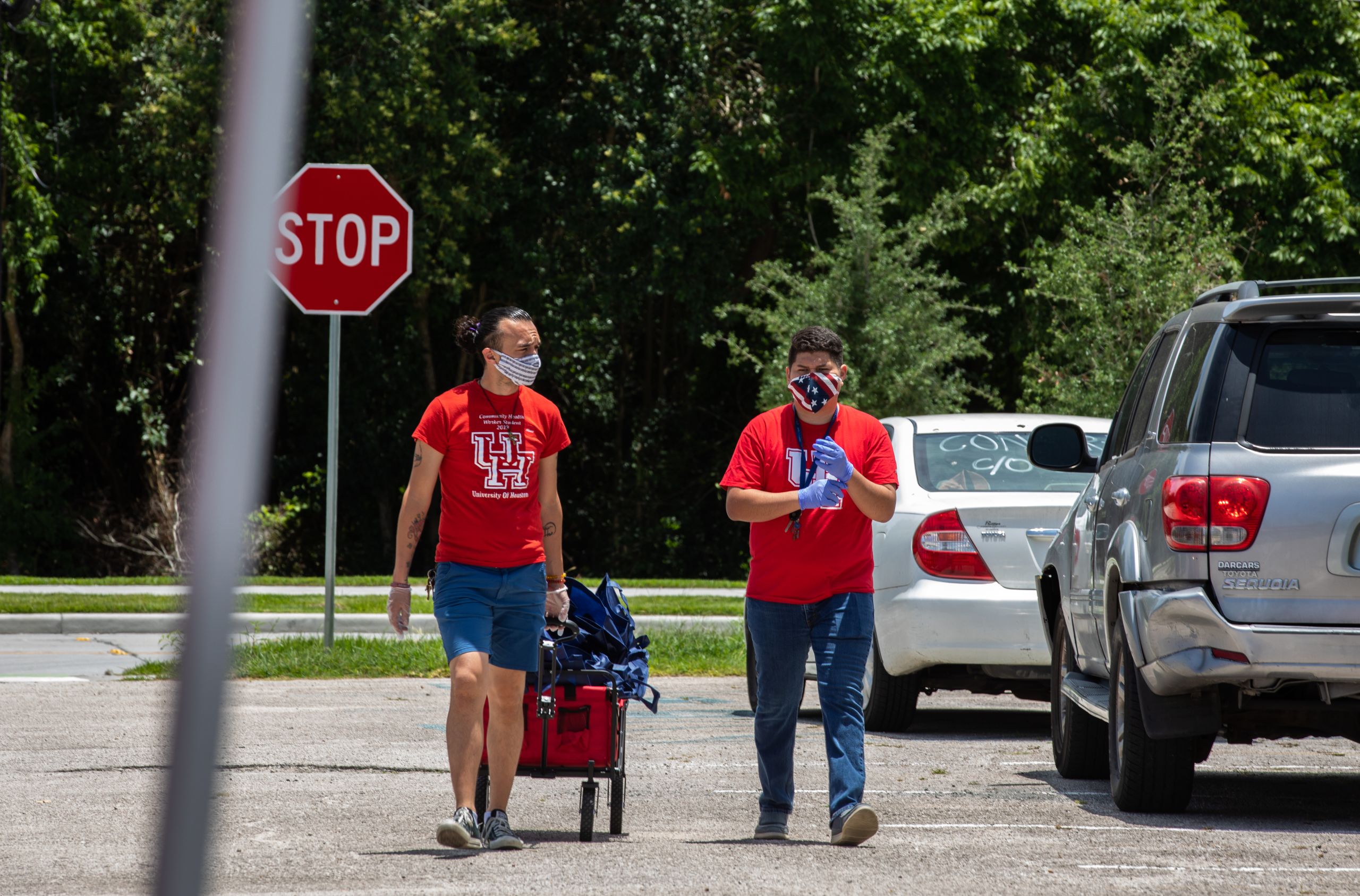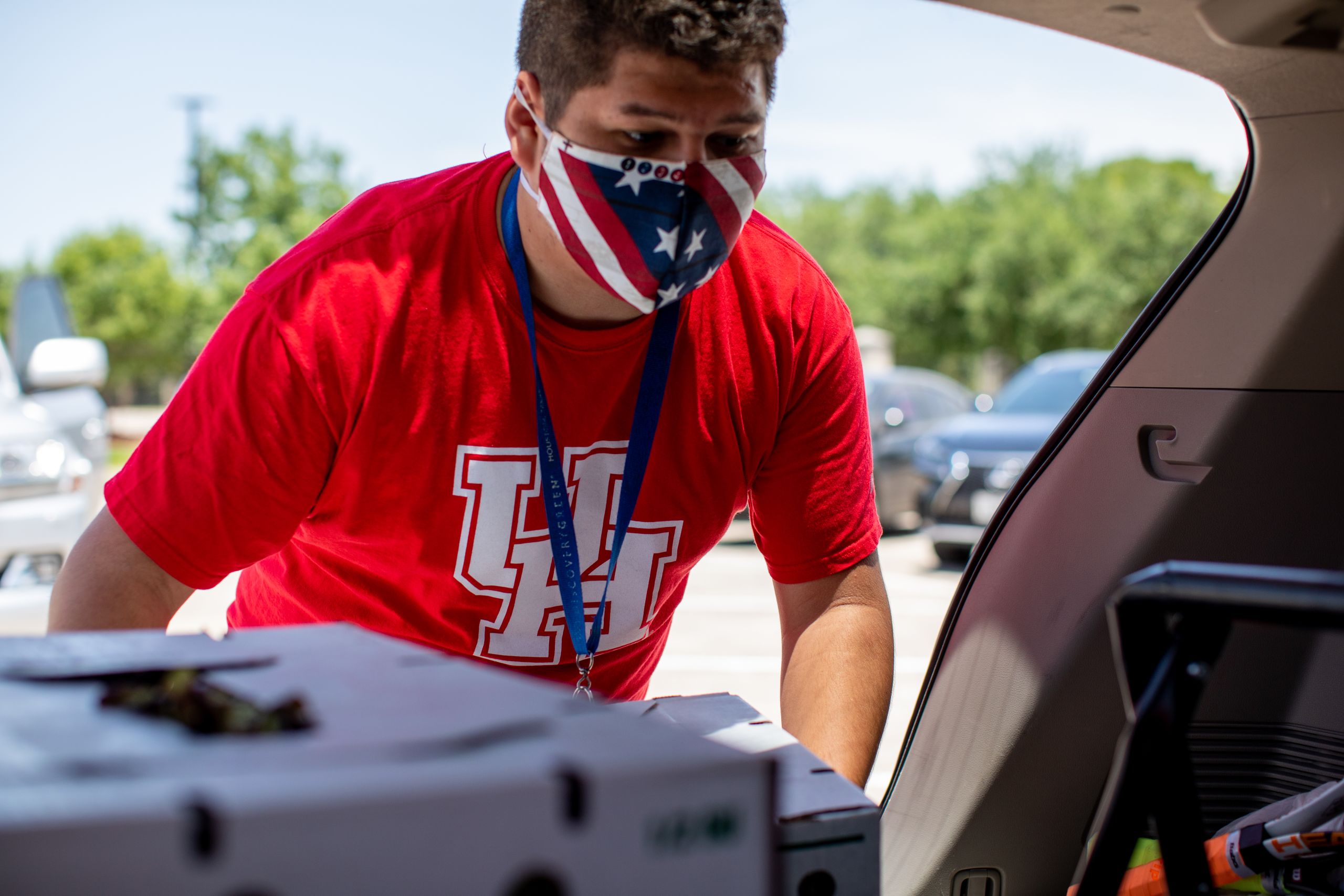 The American Heart Association has coordinated a series of food deliveries throughout Houston after receiving support from the Jacob & Betty Friedman Nutrition & Health Memorial Endowment Fund of the Houston Jewish Foundation.  
"Their gift allowed us to lock arms with community partners like the City of Houston's Complete Communities and UH College of Medicine to distribute Texas Farm Fresh Produce boxes and nutrition education to local residents," said Verónica Sánchez, director of community impact at the American Heart Association. She said financial support from Partner's Group and more than a dozen executive leaders meant each family received 15 pounds of fresh produce.
Jack B. Moore, a University of Houston System regent since 2018 and chairman for the American Heart Association in Houston, said he was proud to see the two organizations working together. "What better way to activate the AHA's mission of longer, healthier lives, than to provide heart-healthy food and education?"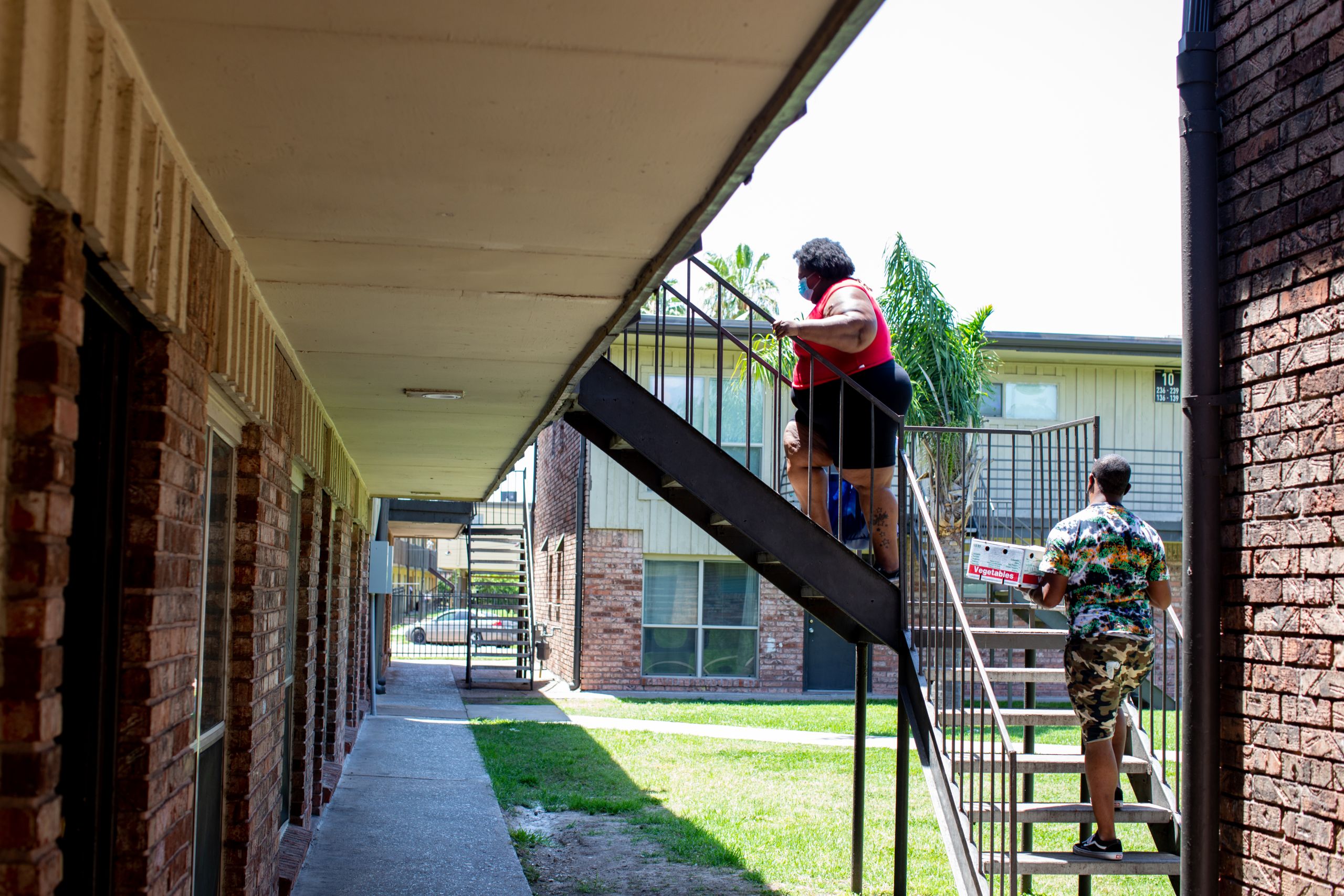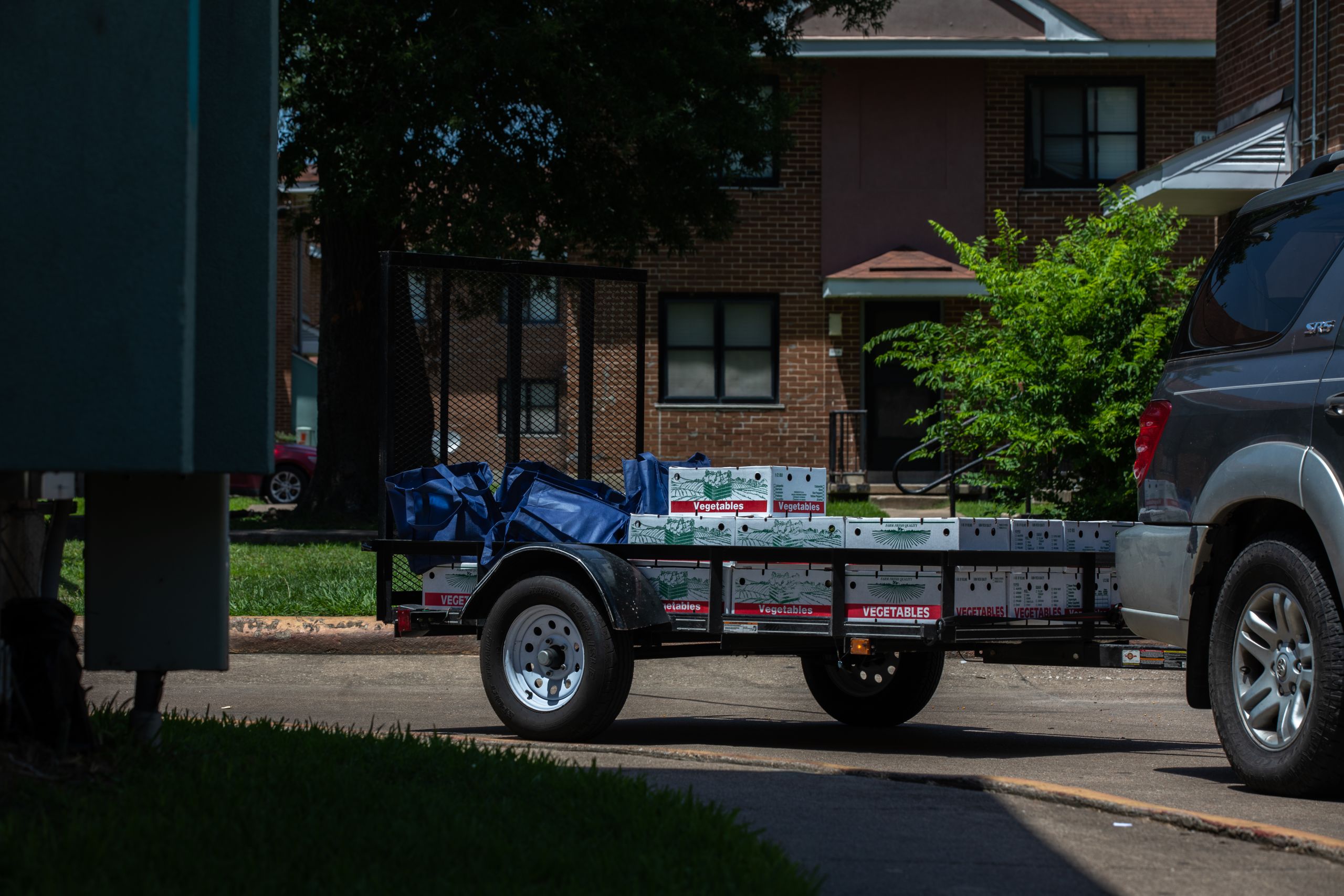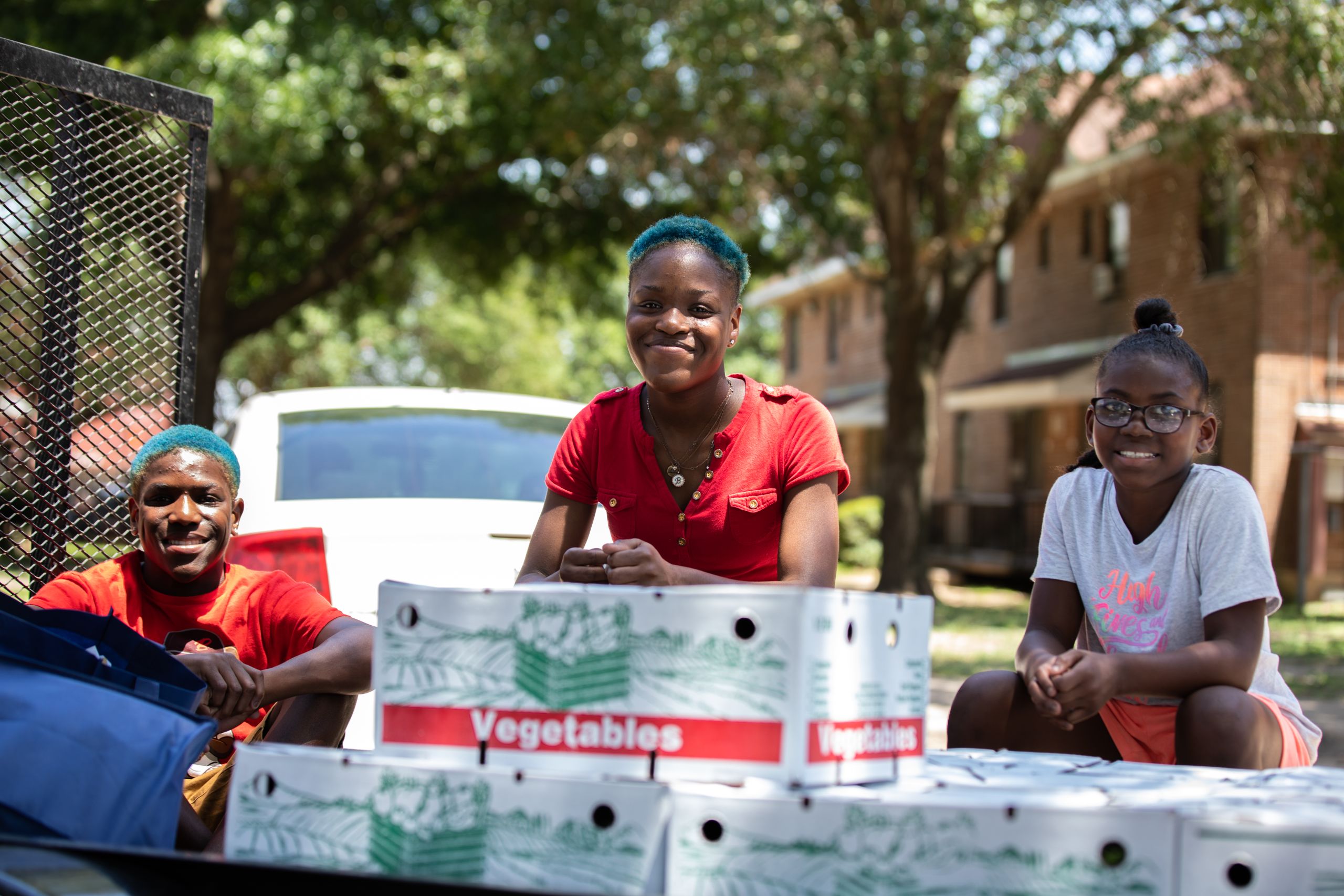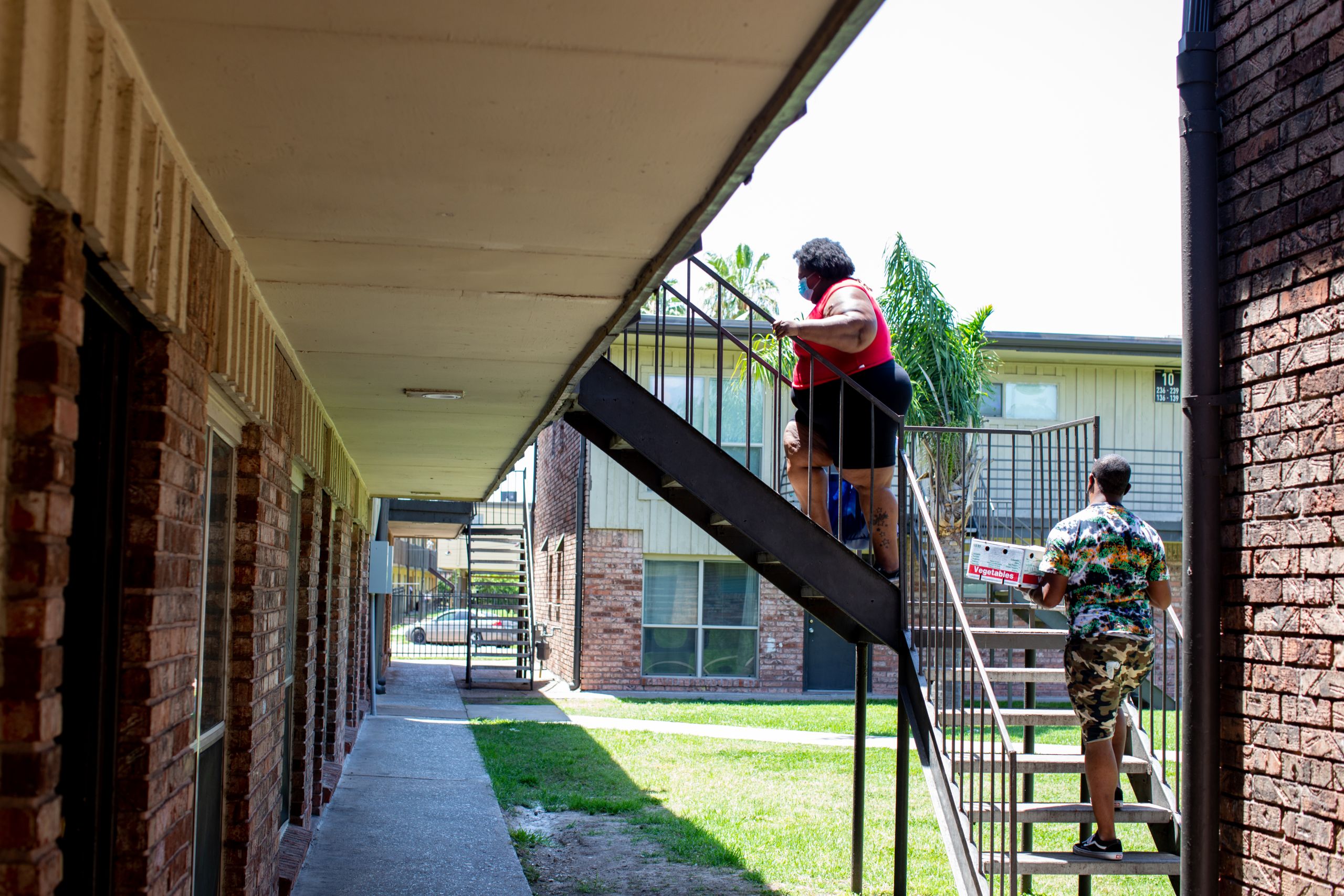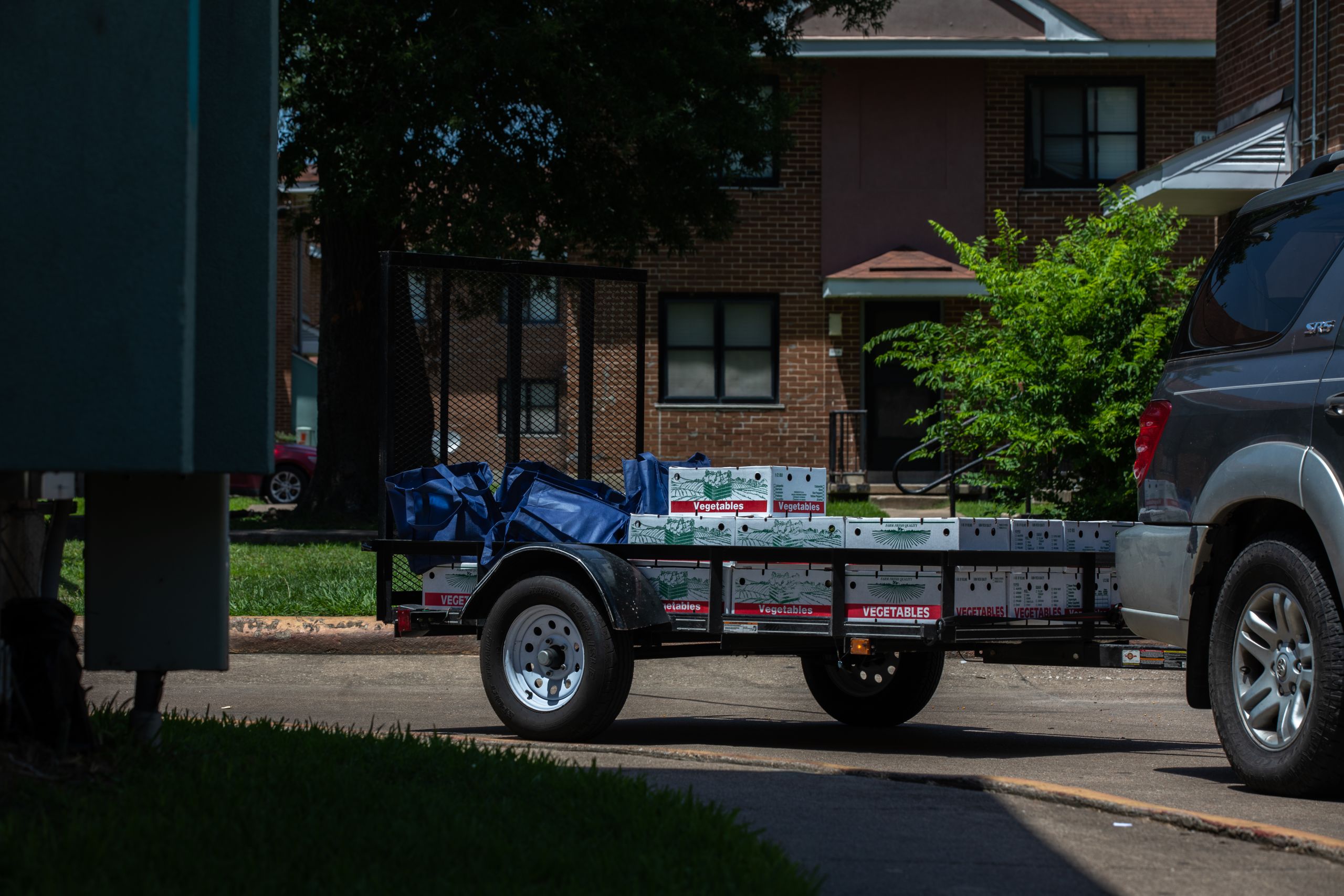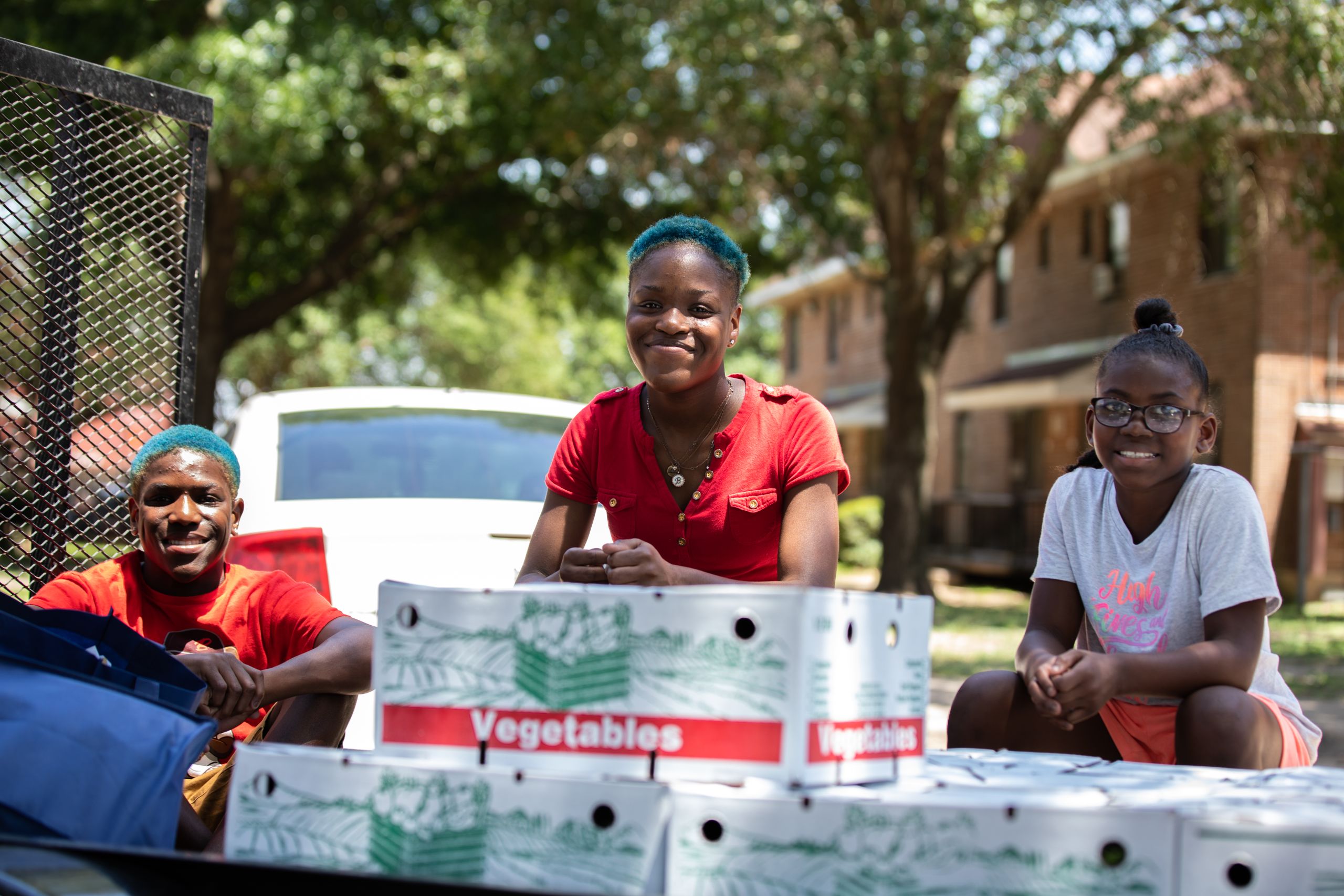 Home is Where the Heart is
The UH College of Medicine was founded on deep roots in the Houston community, and when the medical school's inaugural class starts this July, Ashley Howard will continue to help underserved communities, including her own, through the innovative household-centered care program. As part of the curriculum, teams consisting of community health workers, students and faculty in the disciplines of medicine, social work and nursing will work directly with households facing significant health disparities to improve their well-being. Some residents who received food are already signed up to be part of the program, and others are being recruited. 
"My job is to teach them about health and their rights. That's why I got involved, so I could come back to the community and teach them what I learned," said Howard, who was trained and certified as a community health worker (CHW) through the Honors College CHW Initiative – an effort to train advocates for health who are embedded in their own communities.
"We'll be teaching them things they can use to build themselves up."