MIXING IT UP
UH Alumnus Transitions Houston Distillery Operation to Produce Hand Sanitizer for COVID-19 Pandemic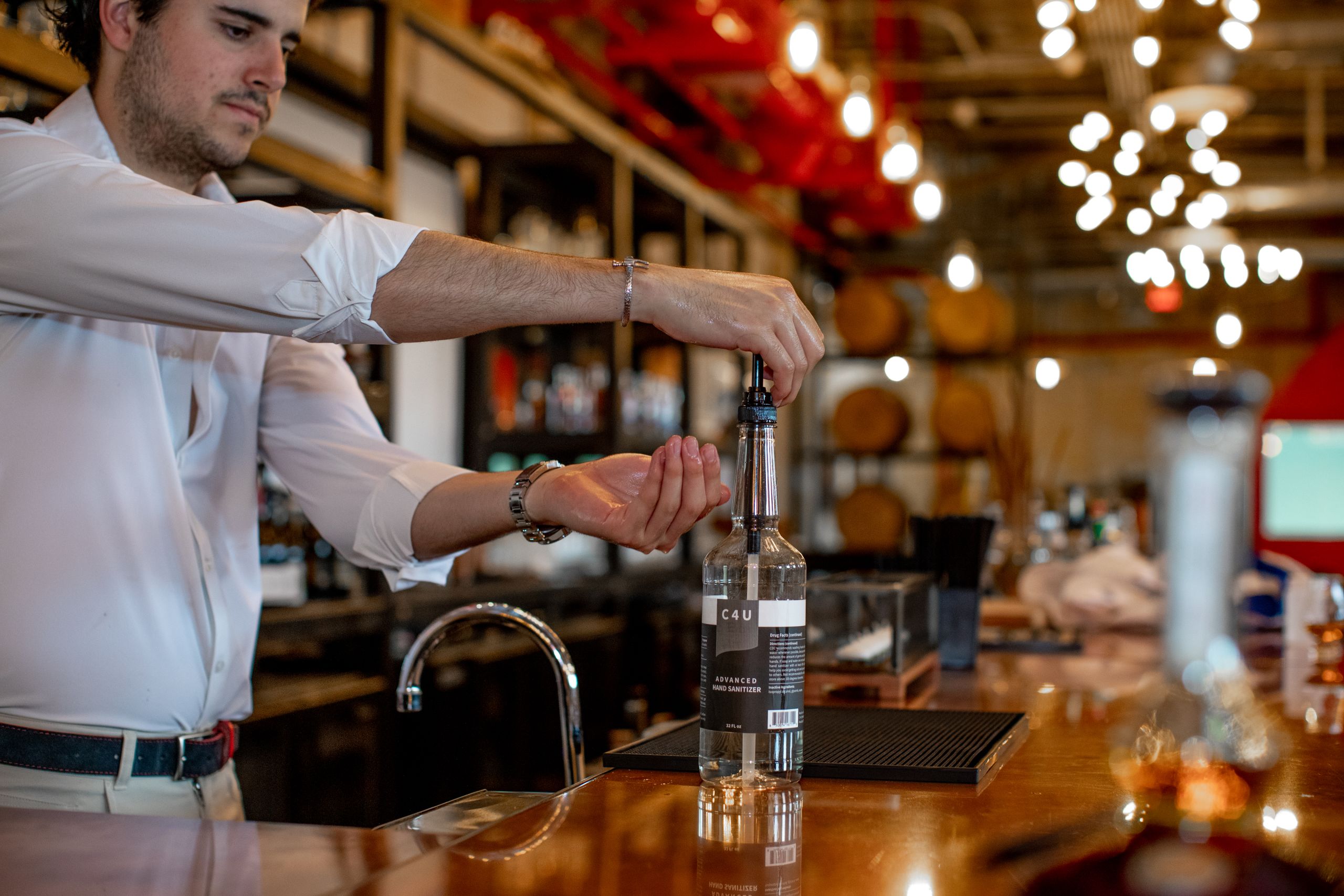 Weeks before the novel coronavirus reached the United States, Carlos De Aldecoa got a frightening taste of its wrath – his aunt in Madrid, Spain was hospitalized with COVID-19. After several weeks in the intensive care unit, she managed to recover. But De Aldecoa knew it was only a matter of time before the invisible enemy would reach the U.S. and wreak havoc at home. Now was the time to prepare, he thought. 
"There was a lot of talk about how cleanliness and sanitizing was critical to stopping the spread of the virus," said De Aldecoa.
It wasn't long before stores across the country were sold out of alcohol-based hand sanitizer (and toilet paper, but that's a different story altogether). Alcohol-based? It was a light bulb moment for De Aldecoa, who manufactures liquors and spirits for a living. As president and CEO of Texas' largest distillery, Gulf Coast Distillers on Houston's East End, the University of Houston alumnus recognized a unique opportunity to shift operations from producing distilled spirits – vodka, bourbon, whiskey and gin – to making hand sanitizer.
"We already have bottling operations and sourcing of ethanol. We have the team, facilities and equipment, so let's quickly retool and do our part to help the community stay protected," De Aldecoa recalled of his idea to shift production efforts. He then applied for an additional industrial permit for alcohol manufacturing from the federal government to begin production.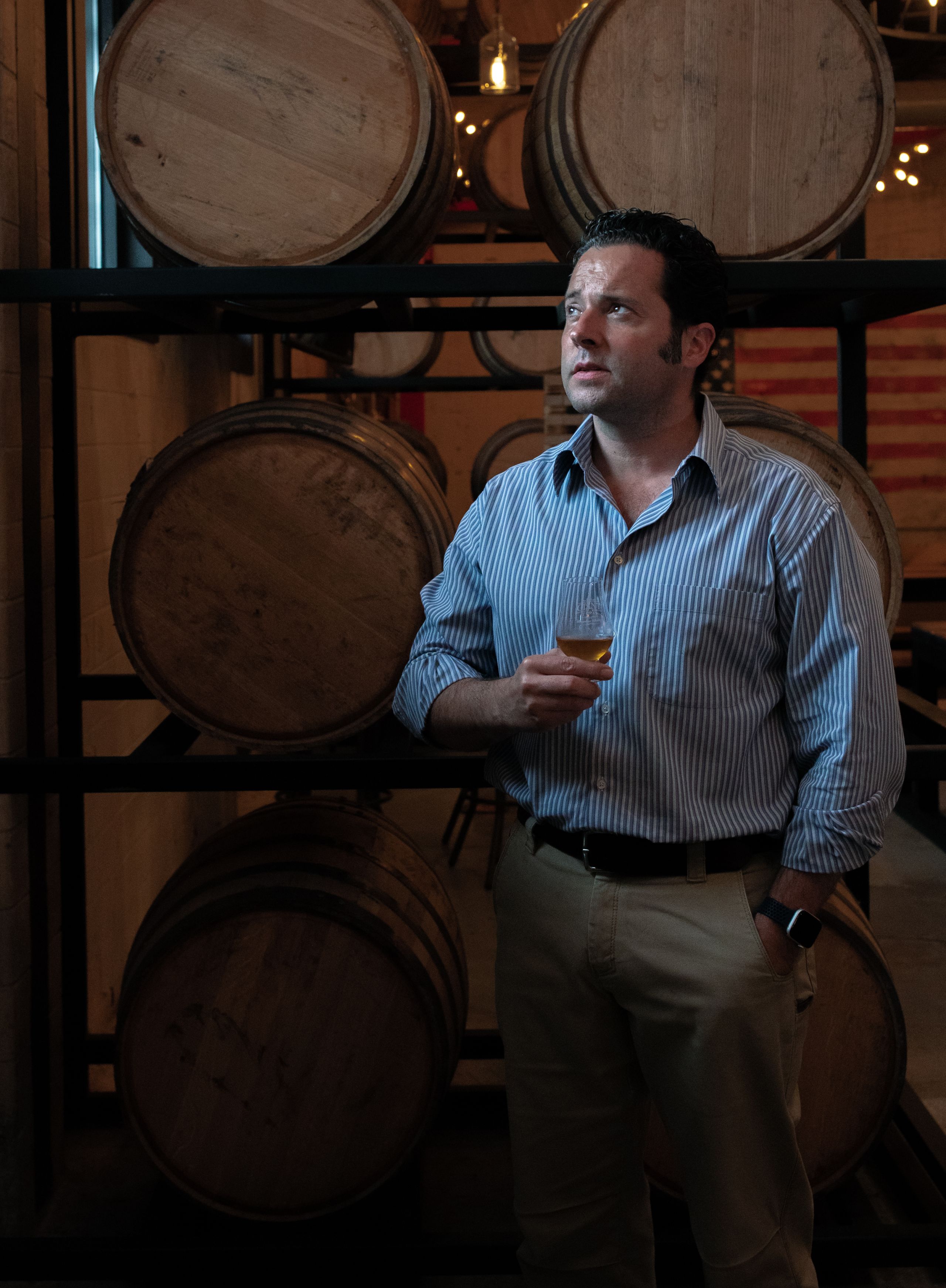 SPIRITS TO SANITIZER
In just a matter of weeks, C4U hand sanitizer was created, named after Carlos's 5-year-old son, Carlos IV. Since mid-March, bottling operations have been running around the clock, six days a week.  The distillery has produced an astounding 500,000 gallons of sanitizer so far, or as much as 15,000 gallons per day. 
C4U is being sold in retail locations across the country, but the company has also donated over $325,000 of product to first responders, hospitals and nonprofits. And while many industries have been forced to layoff or furlough employees due to COVID-19, De Aldecoa has actually added about 35 employees to his family-run operation, including many out-of-work restaurant and hospitality workers. 
That's not to say there haven't been challenges. After conducting extensive research on federal and state regulations for the manufacturing of sanitizer, the company faced "significant issues" sourcing materials, including bottles, caps and ingredients for the sanitizer itself. But solving problems is what De Aldecoa does best, even dating back to his time at UH's Cullen College of Engineering where he earned a bachelor's degree in industrial engineering in 1997.
A year after graduation, he founded Cadeco Industries with his father, growing the family coffee business started by his grandfather in the 1920's in Spain. Family always comes first for the De Aldecoa's. Carlos's four sisters, two of whom are also UH graduates, have pivotal roles within the family's group of companies.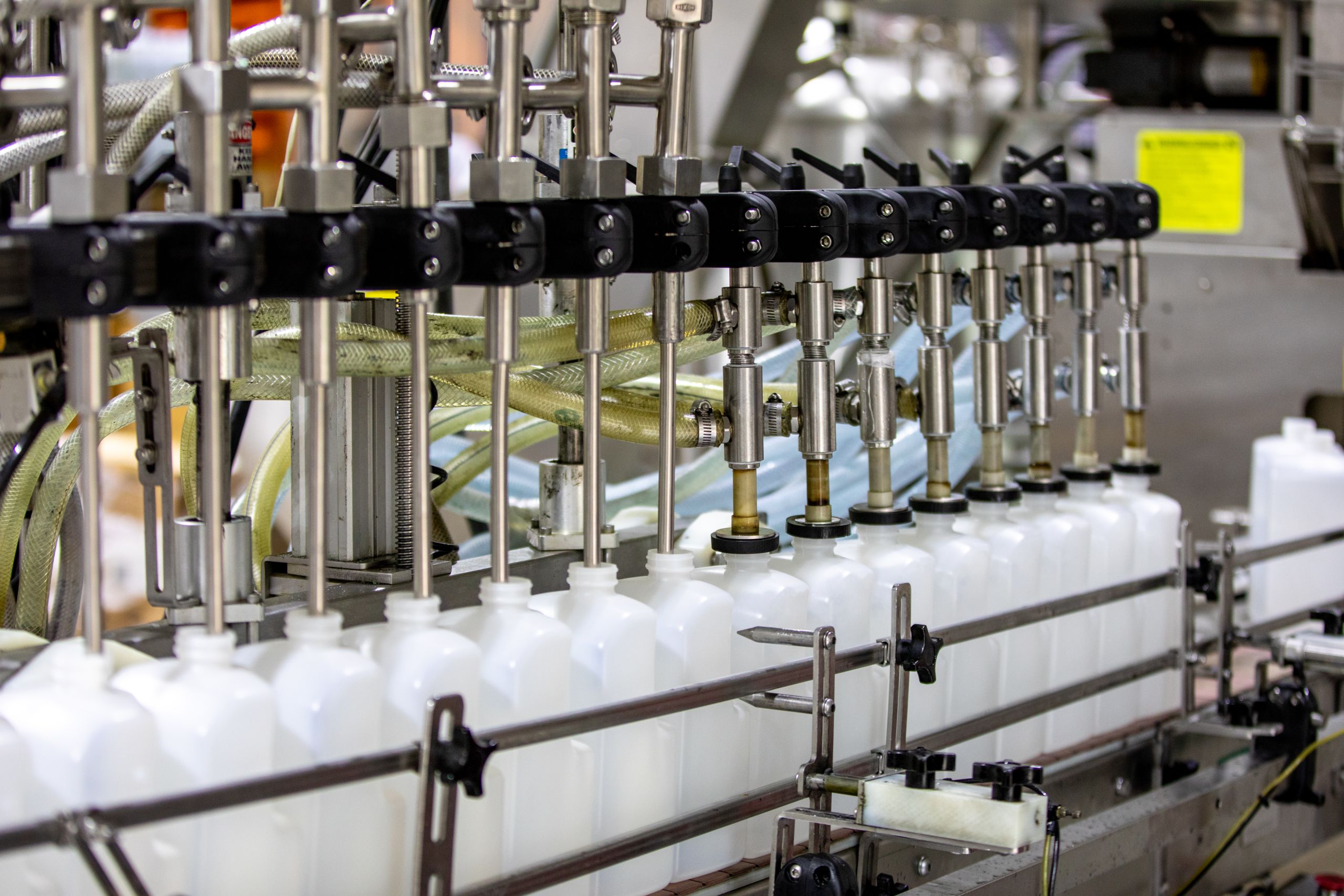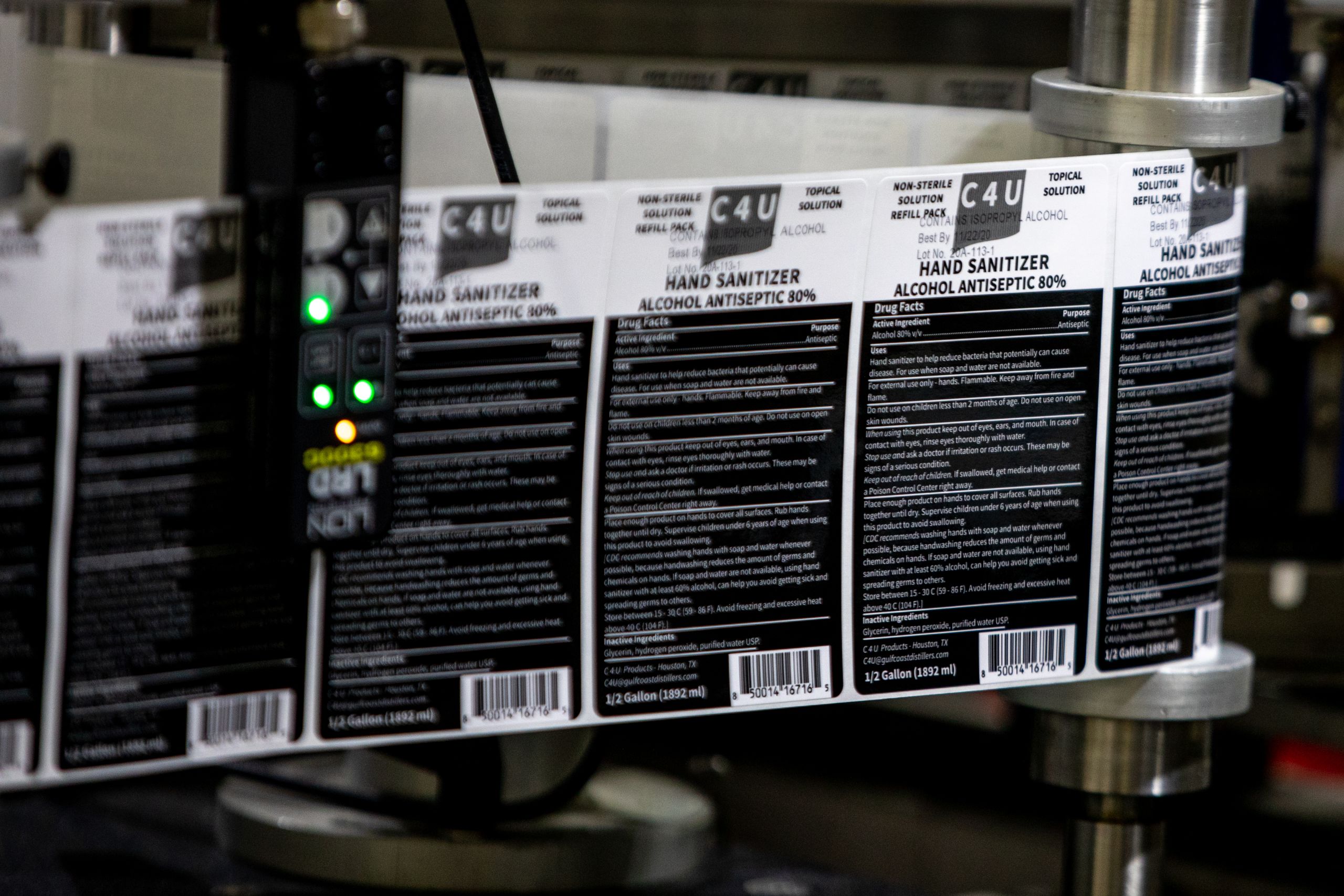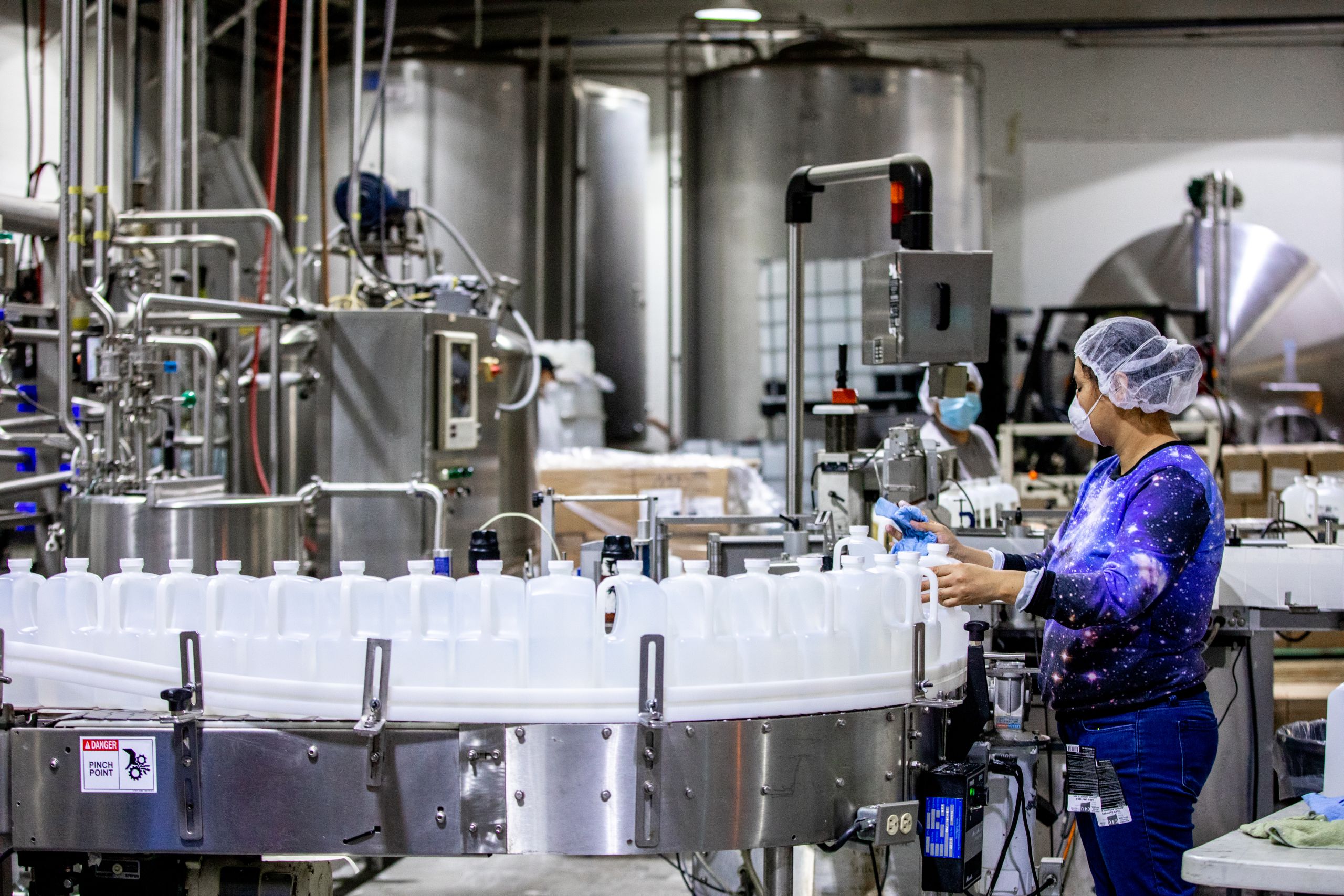 DISTILLING KNOWLEDGE
Juan Carlos Martinez De Aldecoa, Carlos' nephew, represents the fourth generation of the business. The 20-year-old works as brand director for the distillery while also juggling classes as a full-time UH student.
"To be able to work alongside my uncle and grandfather and the rest of my family during this unprecedented time is something I'm really grateful for. I'm like a sponge, and I love to learn," said Juan Carlos, a sophomore interested in studying entrepreneurship, business and economics. 
Juan Carlos started working at the family company at 14, filling bags of coffee by hand and sweeping floors, but listened closely to how his relatives conducted business, always taking notes and staying laser-focused on his goals. 
"My goal is to be an innovator and risk taker and come up with creative ideas to grow businesses," he said. "But even more important I want to leave a footprint in this world … not just come, make money and leave. I want to make a difference."
The pandemic has proven to be a real-life lesson in business for Juan Carlos—he's seen his family's company navigate supply chain disruptions and regulatory issues. He's bore witness to innovation, as operations pivoted, becoming more relevant while also filling a desperate need during a crisis. He is part of a family of Cougars and group of dedicated employees working hard each day and making a difference now.
"Surround yourself with positive people. Have a winning team with a winning attitude and put your heart into it," said Carlos De Aldecoa. "Whatever you do in life, just be passionate about it and know it's going take a significant amount of work."
As for the work making the much-needed sanitizer? De Aldecoa said it will continue as long as the market demands it. 
"The more we can pump this stuff out, the more we can control the spread of the virus and that's really what we're trying to achieve."