VIRAL SENSATIONS
The videos, stories and memes that had Coogs talking in 2019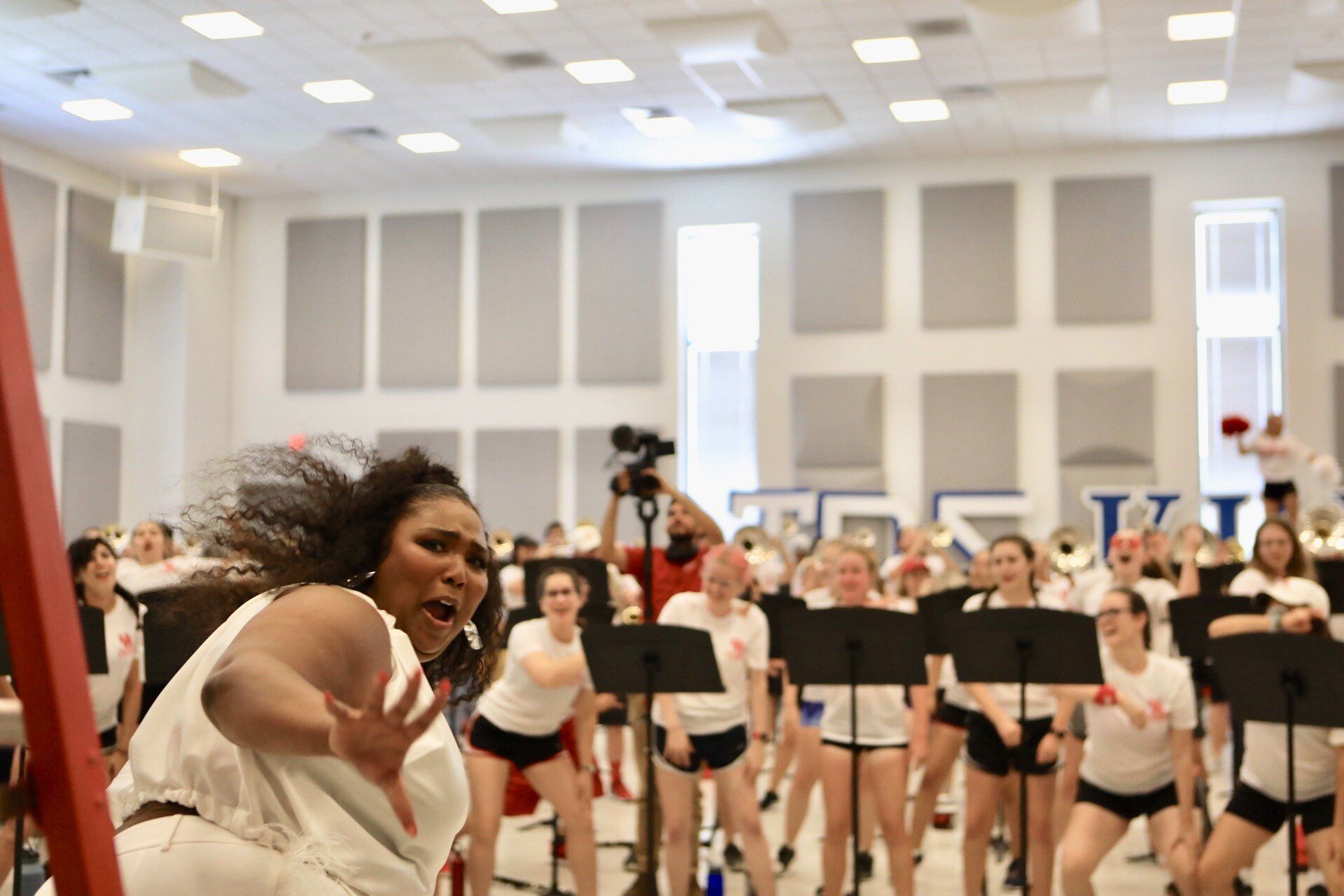 As 2019 draws to a close, we look back on the viral videos, stories and memes that had Coogs talking throughout the past year. From the robot invasion, celebrities and pop culture to major milestones, March Madness and mariachis, there was no shortage of viral topics in 2019.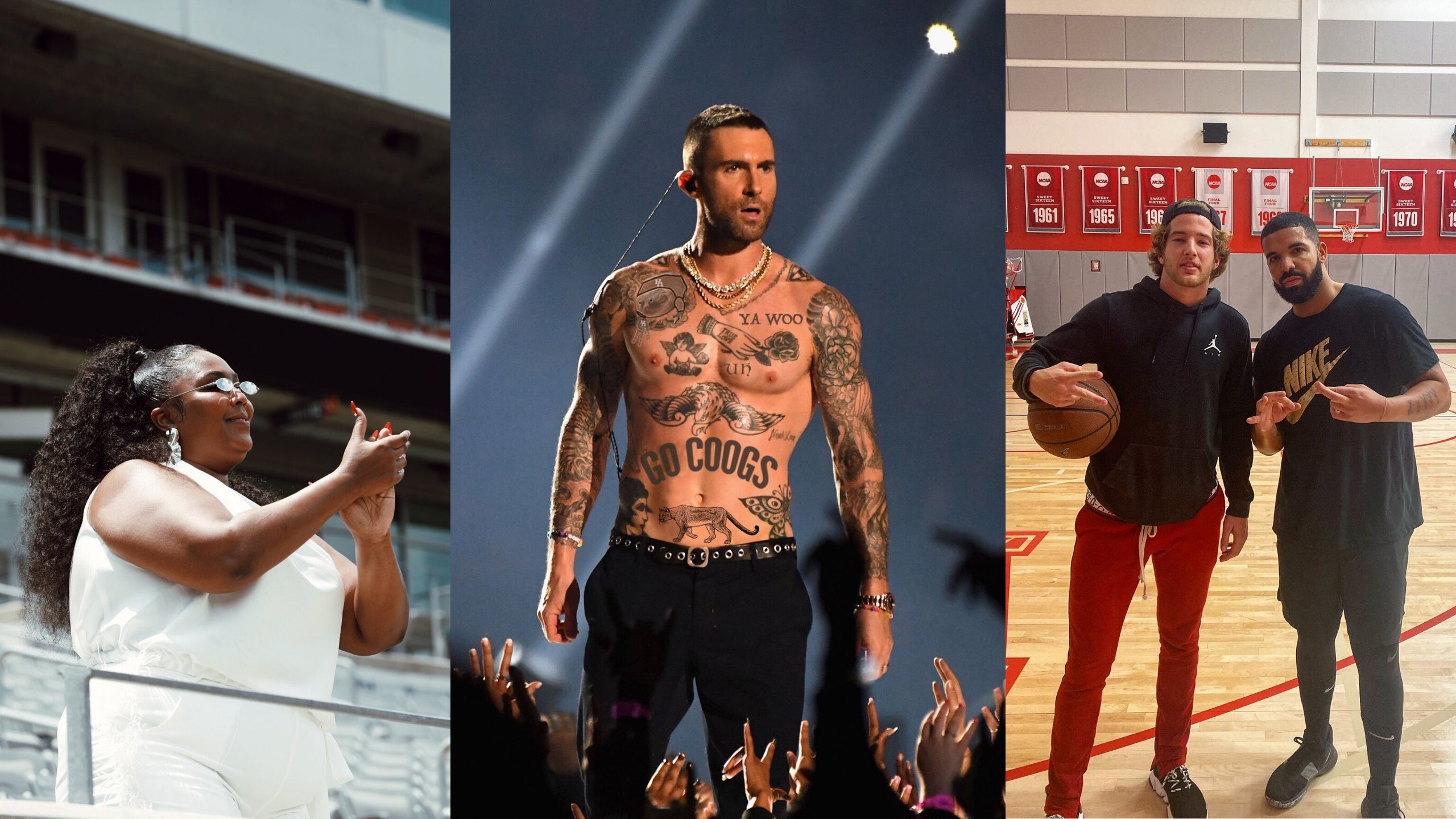 Lizzo is the Coog that's captured the attention of the world. And so it was no surprise that the artist who closed out 2019 with eight Grammy nominations caused a frenzy when she and her famous flute made an impromptu appearance at the UH's Bert F. Winston Band Complex in August. Lizzo is a former Spirit of Houston marching band member and her flute remains a mainstay in her music. The University of Houston's post announcing Lizzo was on campus got more than 20,000 likes and was our No. 1 tweet and Instagram moment of 2019. It landed at No. 2 on Facebook.
Other celebrity status updates that caught the attention of UH social media fans: a shirtless Adam Levine meme with Cougar flair from his 2019 Super Bowl halftime performance. It made the top five on Instagram.
Drake didn't just show up on our social media pages .... like Lizzo, he showed up on campus. @UHouston posted a throwback photo of Drake sporting a UH football jersey from his 2016 concert. It was our No. 7 most 'grammable' photo of 2019 but Drake made another viral appearance in November.
Former UH basketball player Landon Goesling posted a photo of Drake at the University of Houston this fall. Drake, who was in Houston for Travis Scott's Astroworld Festival, was shooting hoops at the Guy V. Lewis Development Center. Goesling's post had more than 4,000 likes and was picked up by media outlets.
A FUTURE COOG'S VIRAL FIT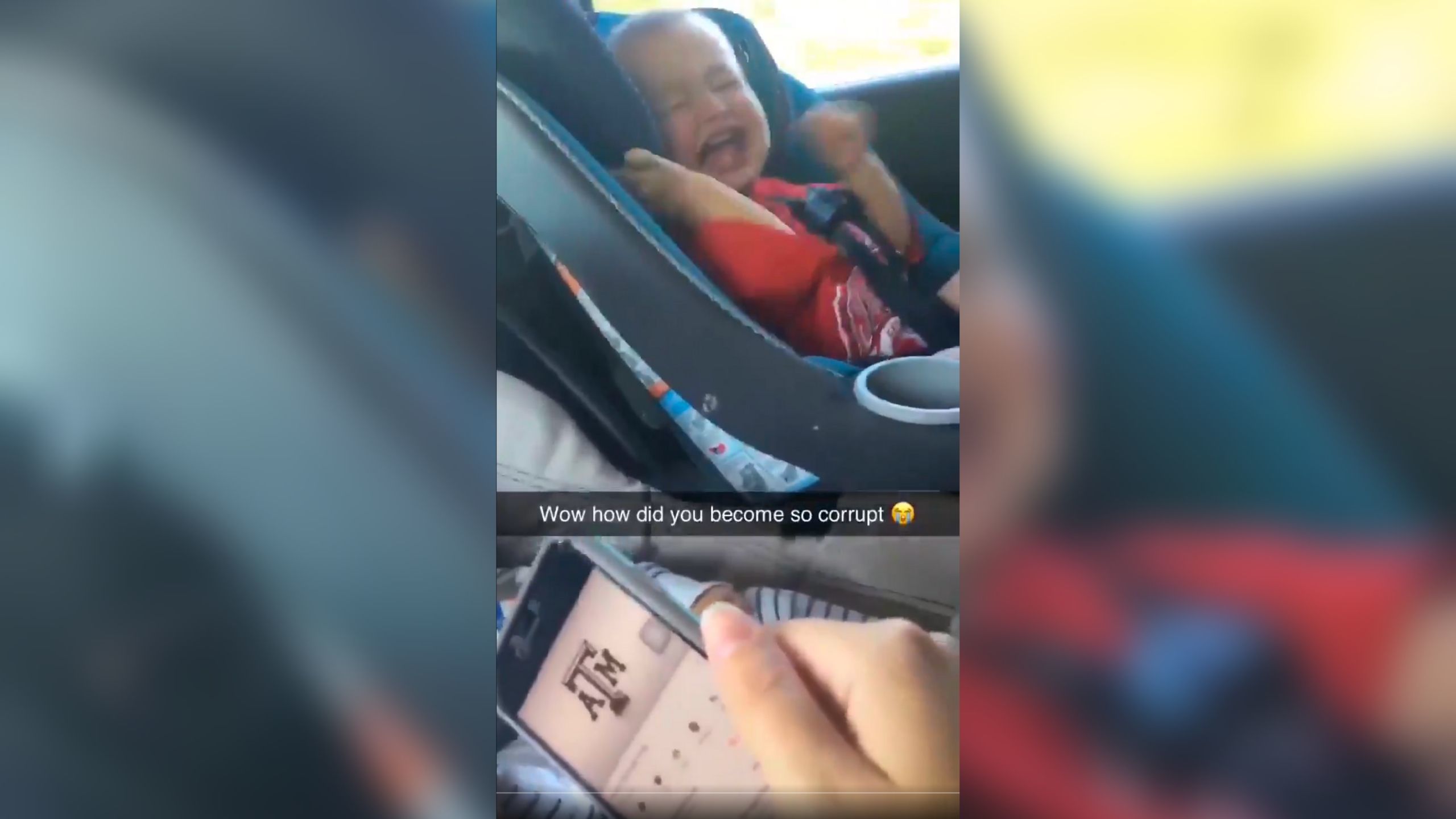 Taylor Carpio made our Facebook and Twitter feeds (and then the local news) when her toddler son went nuts (in all the wrong ways) whenever she played Texas A&M's Aggie War Hymn on her phone. The A&M alumna and Houston mom shared a video of her son's visceral reaction to A&M's song, which only subsided when she played UH's Cougar Fight Song for him. We couldn't help but share video of this future Coog (with his mother's permission, of course), and it became a top post of 2019!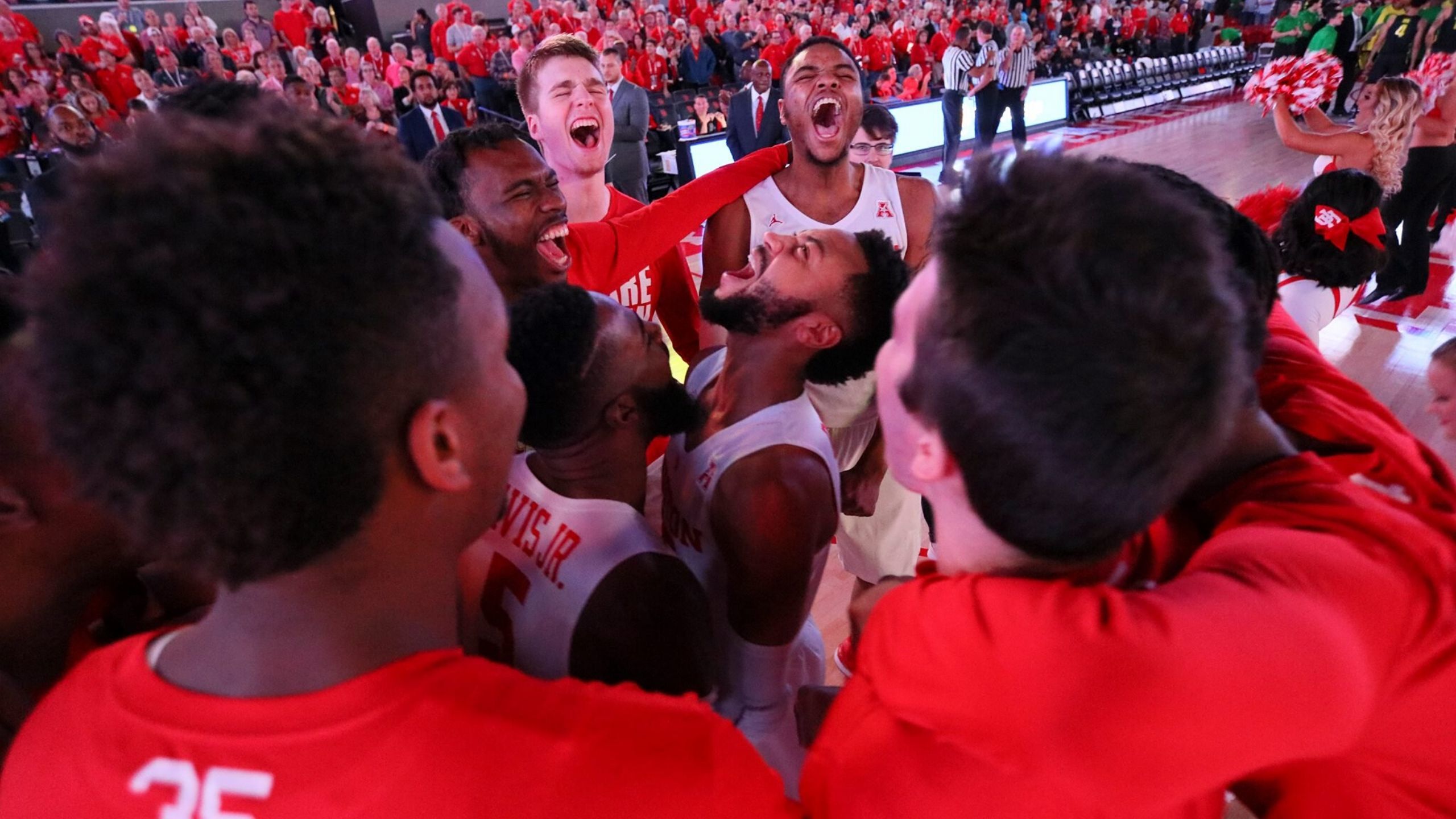 The incredible UH Men's Basketball season accounted for five of the top 10 Twitter posts of 2019 and three of the top 10 on Instagram. Houston started the season 23-1 and went to the Sweet 16 for the first time since 1984.
Coog Nation cheered them on every step of the way. It was the Cougars' best season since the Phi Slama Jama teams and the most wins in program history, earning Coach Kelvin Sampson a well-deserved contract extension.
Not surprisingly, #Sweet16 and #ForTheCity were also the most engaging UH hashtags in 2019.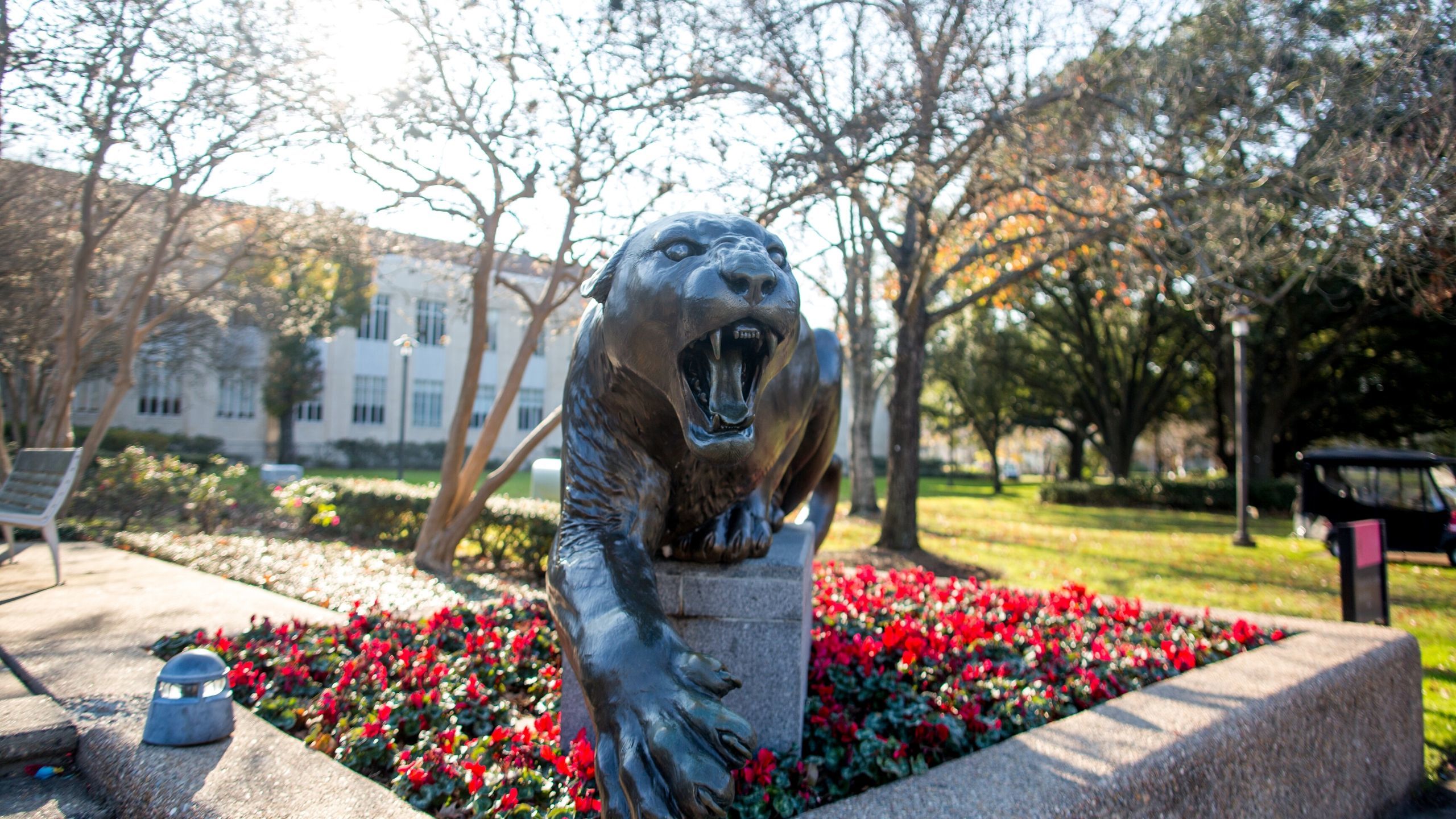 It wasn't just basketball shining a spotlight on UH.
Our social media audiences took notice when UH garnered several national accolades. UH made the list of 'Best Colleges" by the Princeton Review in August. The announcement was among the top 10 Facebook posts in 2019 and landed at No. 4 on LinkedIn.
That same month, Business Insider included UH on its list of 'The 50 most underrated colleges in America," which ranked No. 5 of all posts for the year on both UH Facebook and LinkedIn.
The Cyvia and Melvyn Wolff Center for Entrepreneurship, part of the C.T. Bauer College of Business at UH, helped the university end the year on a high note with more national attention from the Princeton Review and Entrepreneurship Magazine.
The Wolff Center was named the No. 1 undergraduate program in the United States for entrepreneurship education by the Princeton Review. It has been included in the top 10 since 2007 and was ranked No. 2 in 2018.
$50 million will certainly turn heads, and it did. In August, an anonymous donor pledged $50 million to the University of Houston to hire preeminent faculty in the four new academic institutes the gift establishes.
The Aspire Fund is the largest single contribution to UH's "Here, We Go" philanthropic campaign, and its announcement had a big impact on UH social media channels, making it UH's No. 1 post on LinkedIn and ranking in the university's top 10 on Facebook and Twitter.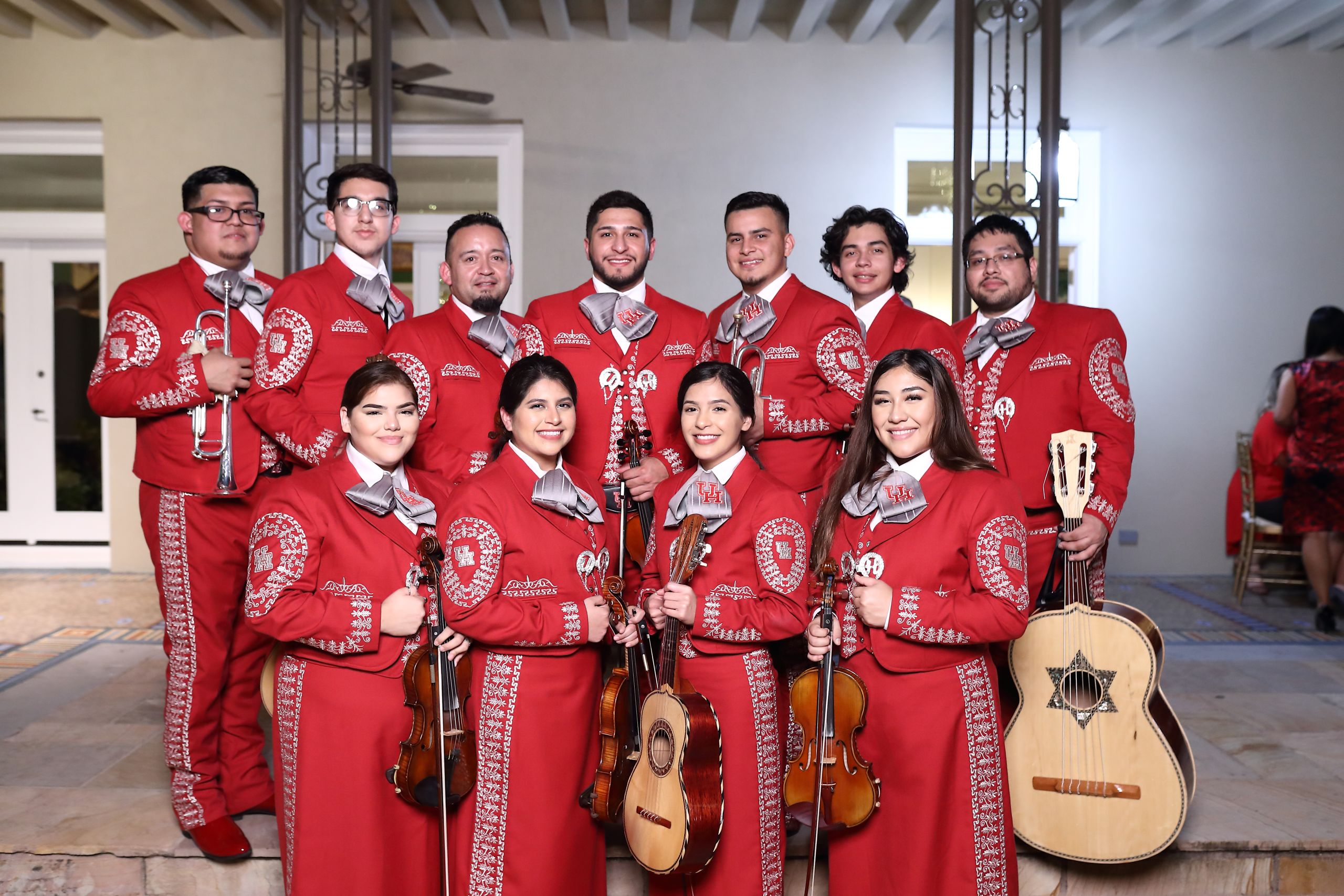 The Mariachi Pumas were a trending story in 2019. In early October, UH announced the new mariachi ensemble, which is open to students of all disciplines and all levels of musical experience.
Mariachi has come to UH! Campus will soon be filled with the sweet sounds of the Mariachi Pumas. Students interested in trying out can learn more this afternoon from 4-5 p.m. at the entrance of Student Center South and at Wilhelmina's Grove. https://t.co/vLtZT5UZTX pic.twitter.com/zImfuTxb6T

— University of Houston (@UHouston) October 9, 2019
The ensemble is led by Jose Longoria, a professional mariachi musician with years of experience teaching mariachi and developing programs in the Houston Independent School District. The Mariachi Pumas' first performance happened just a month later.
"THE ROBOT UPRISING IS NEAR"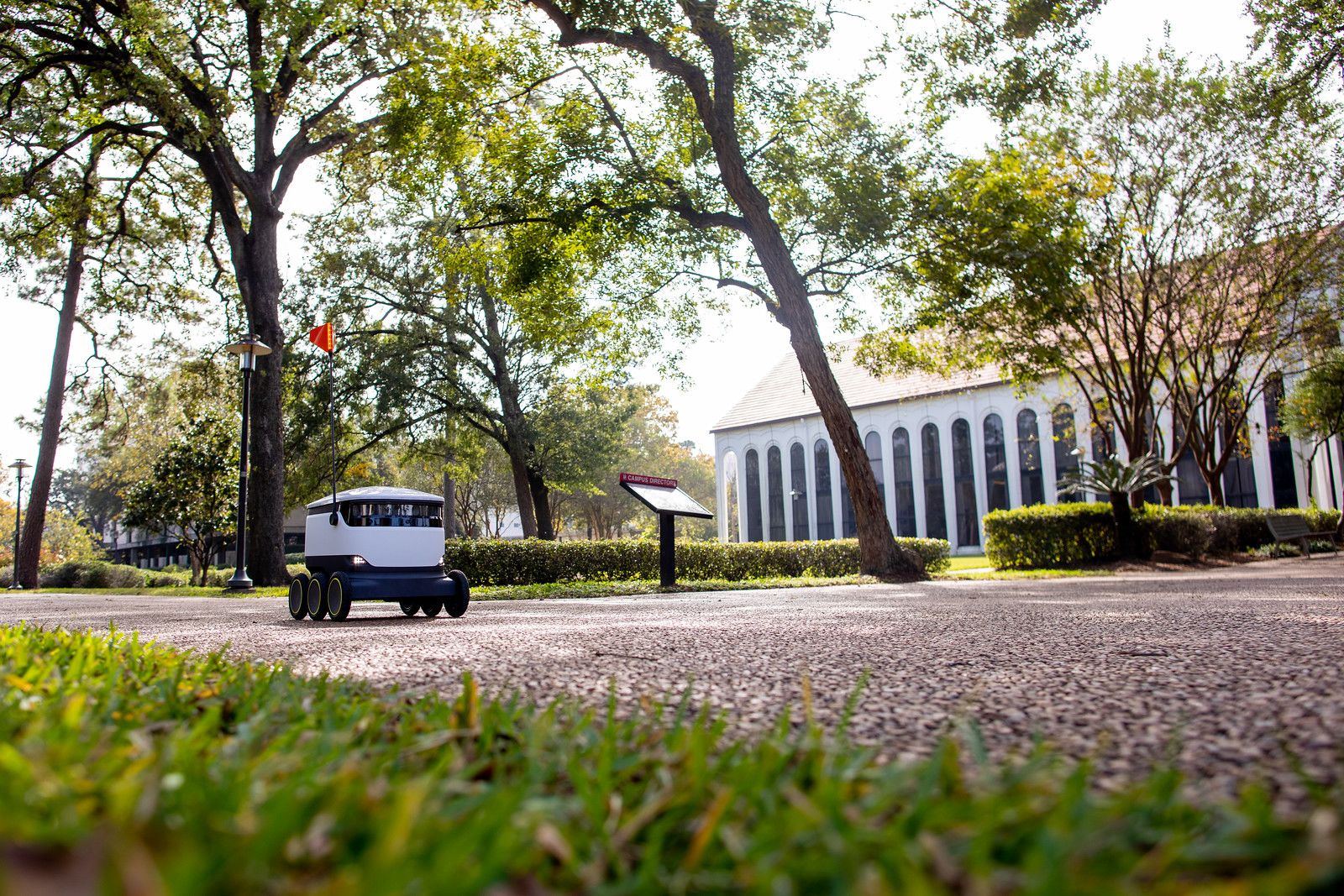 The fleet of 30 autonomous food delivery robots that debuted on campus in mid-November went viral. They weren't just the talk of Houston ... they made international news.
A video posted on TikTok and soundtracked with the X-Files theme racked up a million views and another 500,000 on Twitter.
Hungry? Summon a robot! A fleet of 30 Starship autonomous delivery robots has been deployed on campus. To access the service use the Starship Deliveries app. pic.twitter.com/3vqLpDlA24

— University of Houston (@UHouston) November 11, 2019
The robots successfully delivered 2,500 orders during their first week and were the talk of the Twitter-sphere as students and visitors posted their encounters.
Just one example: A UH student was walking to join friends for dinner when he came across one of the robots, which appeared to be stuck while it was trying to move onto the paved sidewalk. He started recording on his phone and helped free the robot from its predicament. The student's Twitter post of the robot saying "Thank you" spiraled into the viral stratosphere, with nearly 2 million video views.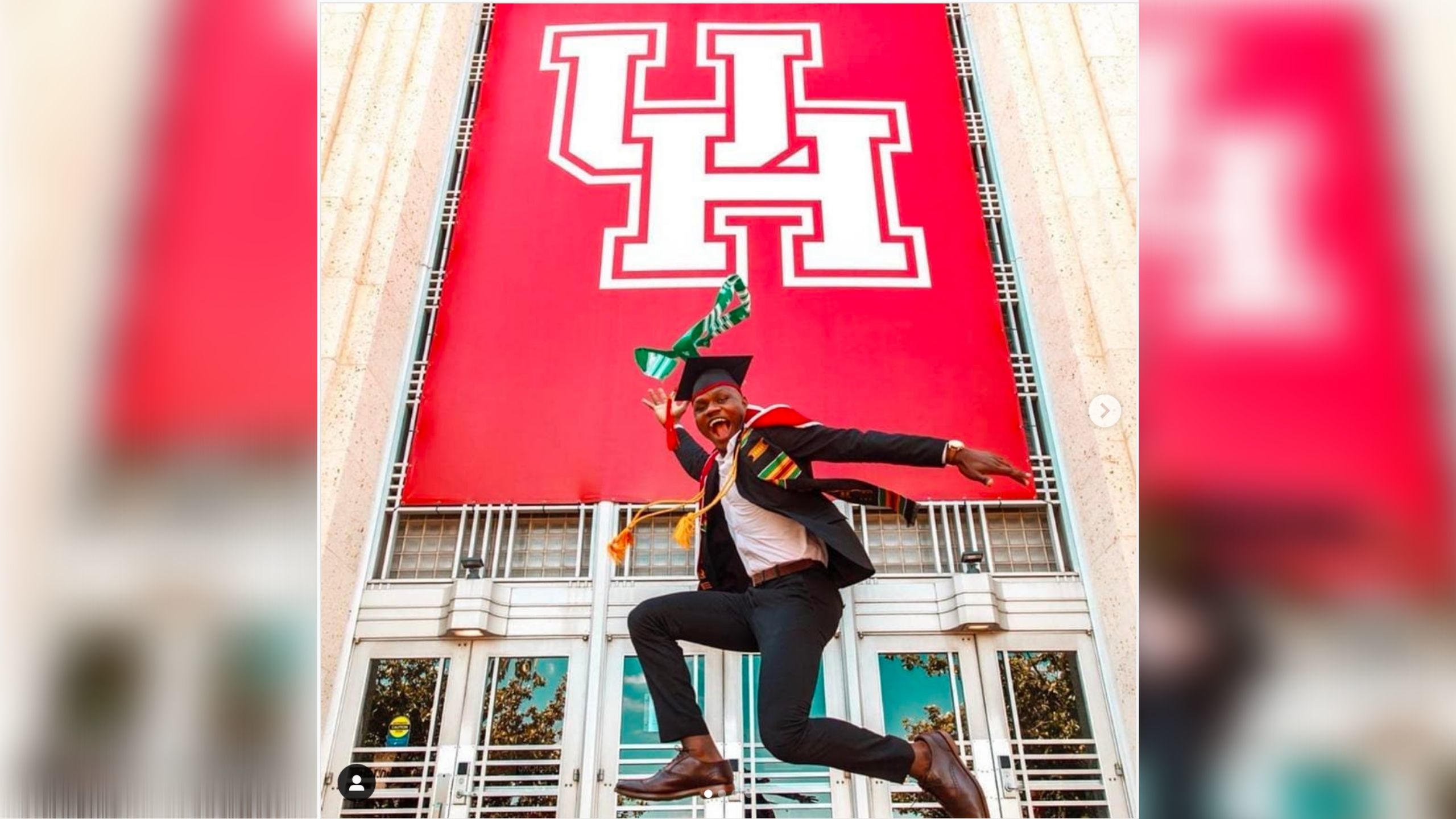 Finally, the success of UH students and graduates ignited social media audiences. A photo of graduate Ayoola John-Muyiwa jumping in front of the banner on Cullen Performance Hall last spring was one of UH's top five Instagram posts of 2019. #ForeverCoogs and #UHGrad were UH's No. 2 and No. 4 most engaging Insta hashtags. In the past year, UH has awarded a record number of degrees.
The number of applications UH recieved from prospective freshman in 2019 was also at an all time high. The current freshman class is the largest and academically strongest class ever, and the six-year graduation rate is the highest in school history.
As we bid farewell to 2019, we congratulate our graduates and send well-wishes to Coogs around the world.
It's almost 2020. New year. New decade. New chances. Fresh starts. #GoCoogs
---
A communication by University of Houston Marketing and Communications.
Do you have a story idea you'd like to share with UH?
Email us at stories@uh.edu. We regret that we cannot respond to every submission. If your submission is a good fit, we will follow up with you directly.