UH ENERGY
The Economic Impact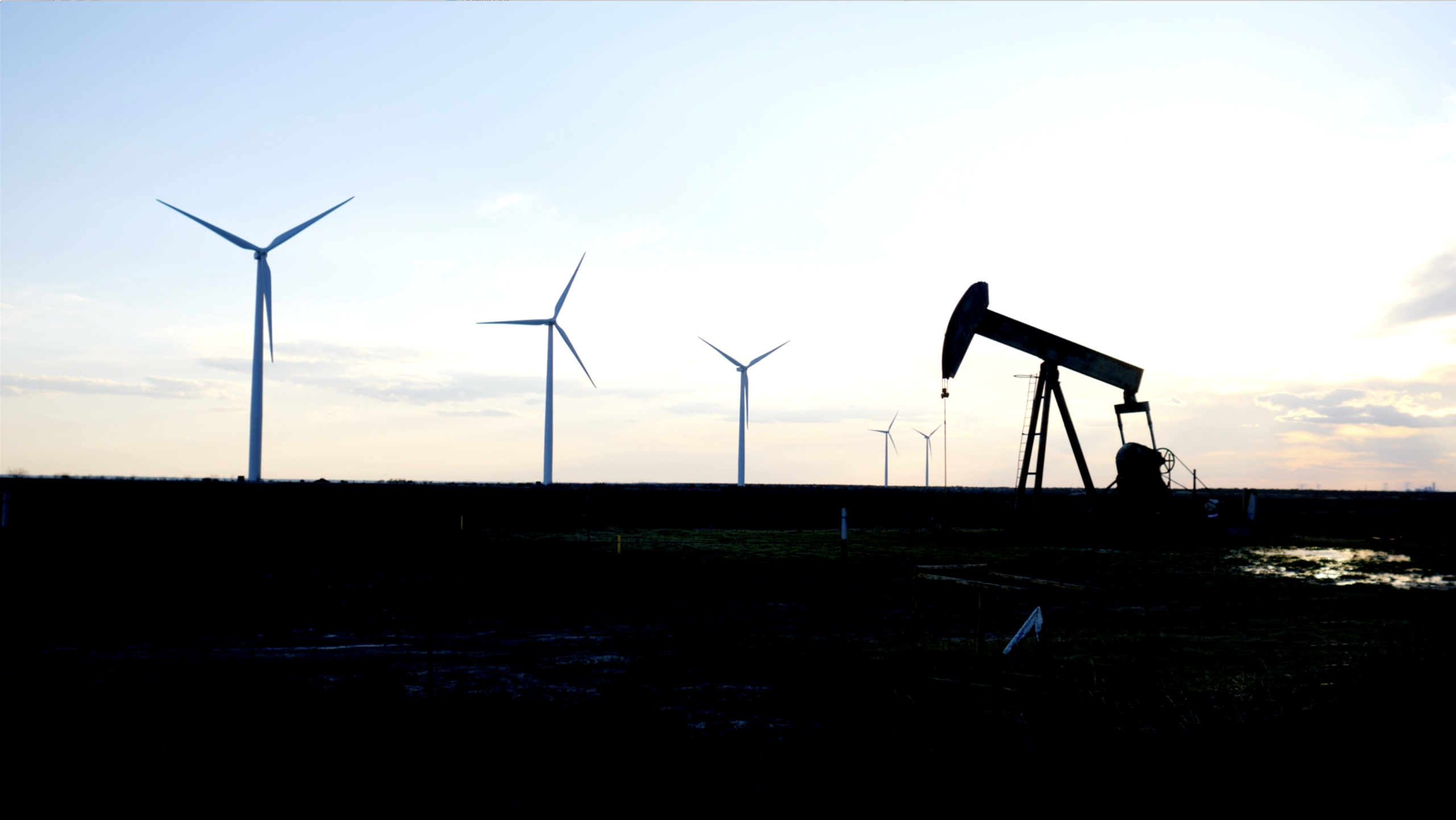 The University of Houston is known as the Energy University, offering degrees and advanced training across a range of disciplines. In addition to providing a highly skilled workforce, the University's energy initiative, UH Energy, serves as a partner for the energy industry, offering strategic and technical leadership, as well as research and development efforts to produce new technologies and innovations to lead the industry through the coming decades.

With an estimated annual economic impact of $2.2 billion on the Texas economy, the influence of UH Energy is felt from the executive suites of major oil companies to the cubicles of startup accelerators in Houston and elsewhere.
Our alumni work throughout the industry, with companies producing fossil fuels and those creating renewable technologies. They work on energy policy and interpret complex international energy regulations. Our faculty work on technical issues, such as the early detection of unstable well conditions, and on policy issues related to climate change. And our students are training to fill important roles during the coming energy transition.
$54.6 Million
Annual economic impact on the greater Houston area of UH students in disciplines related to the energy industry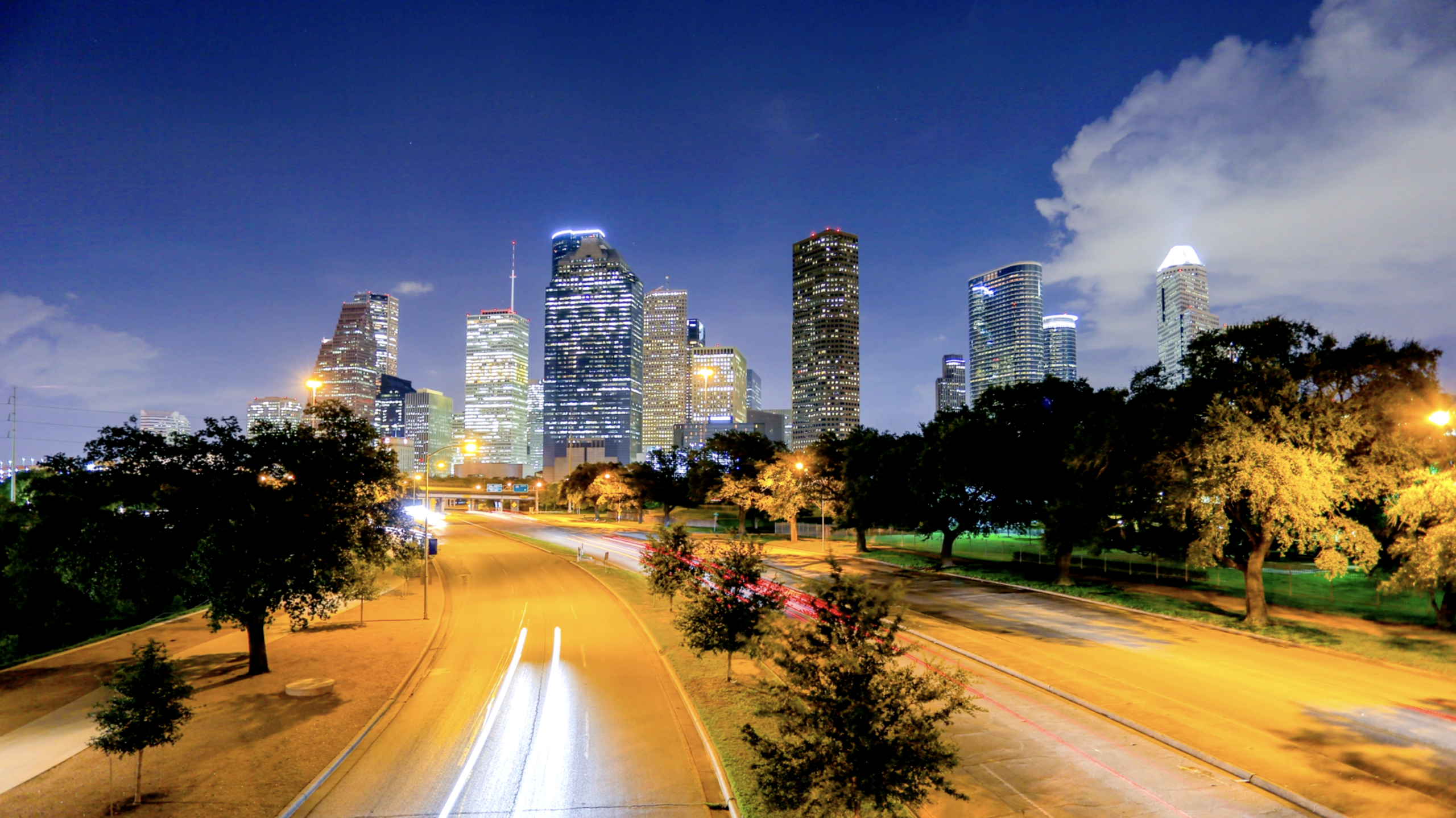 STUDENT IMPACT
About 12,227 of the University of Houston's 46,000 students are engaged in curriculum, projects and research designed to prepare them to support and lead the energy industry of the future.
For students pursuing energy-related fields at the University of Houston, the return on investment is compelling. These students will earn salaries that are, on average, 111% greater than those of high school graduates.
When compared to alternative investments, the annual rate of return for earning a degree in a UH Energy field of study is 5.6% greater than average stock market returns over the past 30 years (15.7% and 10.1% respectively) and far exceeds any interest they would have earned from a savings account (o.8%).
Students are not the only winners. For every $1 of public money invested in UH Energy, taxpayers will receive a cumulative value of $7 over the course of students' working lives. The average annual rate of return for taxpayers is 15.6%.
Select Student Projects
Here are a few recent examples of how UH Energy students are making an impact regionally and beyond:
$38.7 Million
UH Energy-related research impact for FY18.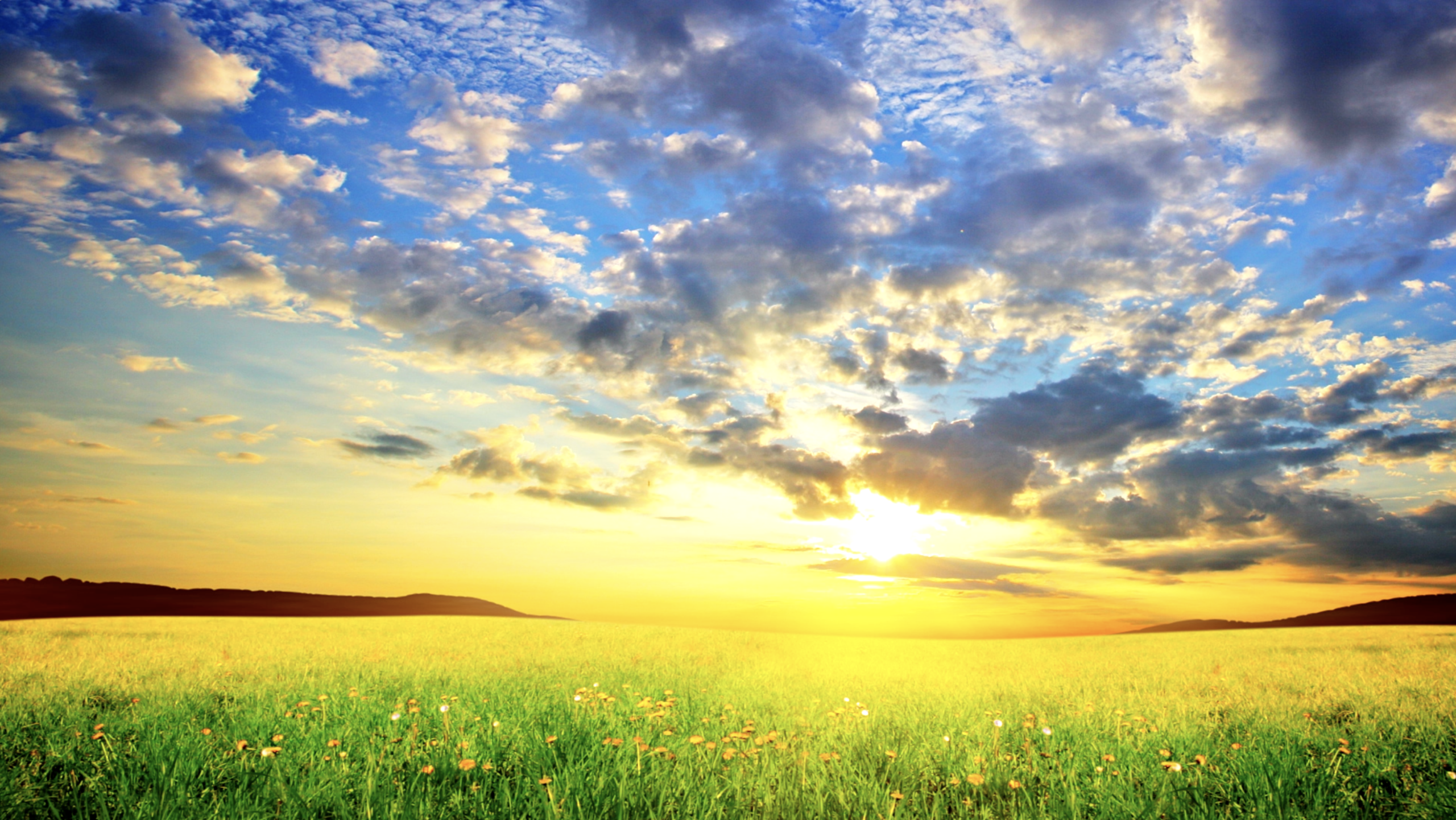 RESEARCH & INDUSTRY IMPACT
The University of Houston leads the Subsea Systems Institute, a multi-institution research organization funded by the RESTORE Act and focused on improving offshore safety and training to build a critical energy workforce.
In all, UH Energy research expenditures totaled $33.3 million in 2018-19, but the total impact of these expenditures was $38.7 million. These projects employ people and result in new knowledge, including inventions and patents. The impact is worldwide.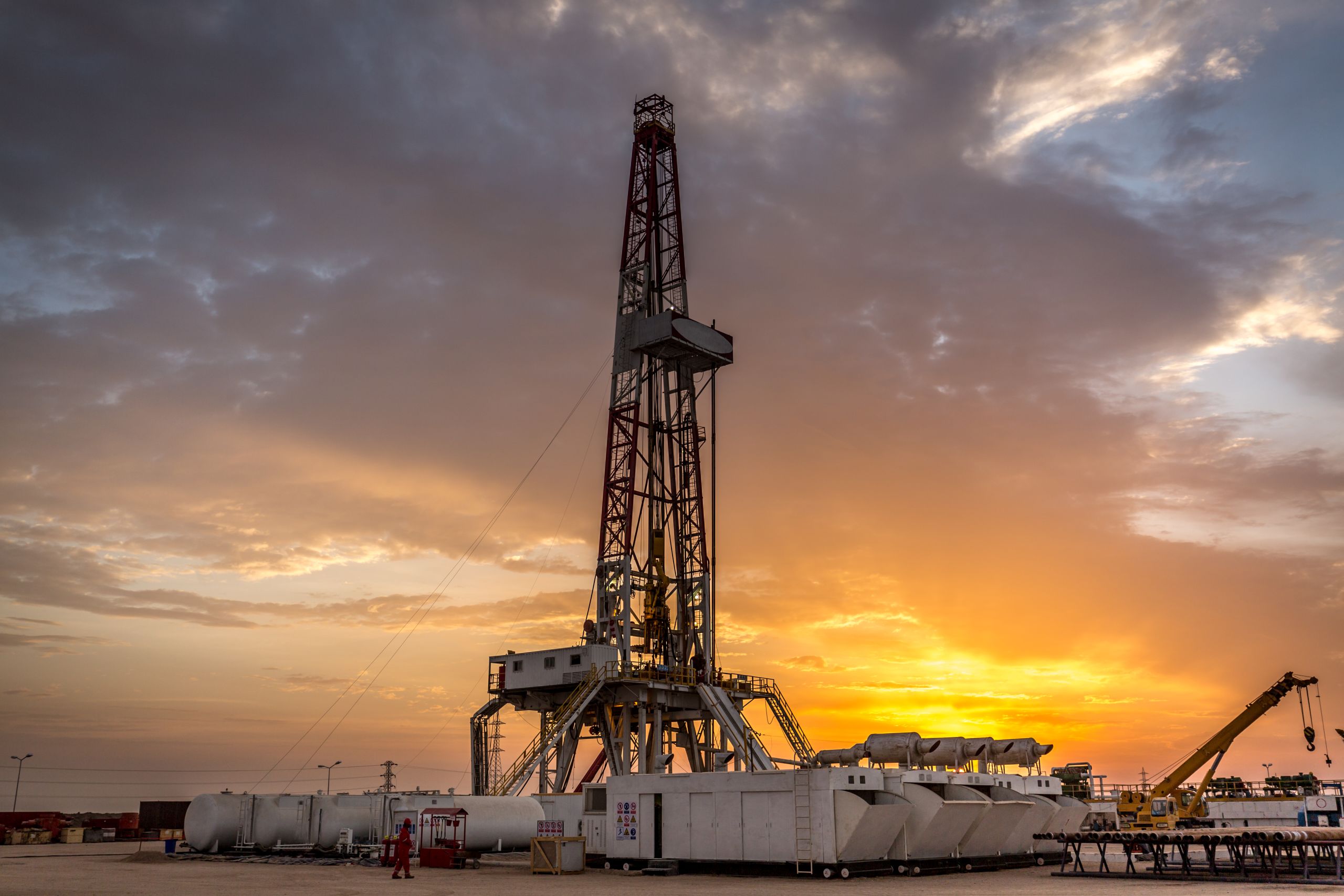 UH researchers are demonstrating the use of carbon dioxide captured from nearby petrochemical plants to boost oil recovery in a field in the Indian state of Assam, a project which will help to reduce India's carbon footprint
Many of UH Energy's collaborators are right here in Houston, the energy capital of the world. ExxonMobil Chemical Company and the University of Houston have signed a multi-year research agreement that will focus on helping the industry develop energy-efficient solutions for manufacturing petrochemical products while minimizing their environmental impact. The UH Technology Bridge offers research facilities to encourage research partnerships with companies including Dow Chemical.
UH Energy research endeavors don't just address problems, they have a positive impact on the regional and state economies.
Select Faculty Projects
Faculty members in a number of disciplines are working on a wide variety of energy projects. Here are a few examples of their ongoing efforts:
Physicist Zhifeng Ren is one of the world's leaders in developing new thermoelectric materials, which can generate electricity from waste heat or convert electricity into thermal energy for heating or cooling.
Ecologist Steve Pennings is engaged in work to better understand how a changing climate will affect the Gulf coast.
Chemical engineer Michael Harold is working to design an effective catalyst that could allow cleaner-burning natural gas to be more widely used as a transportation fuel.
$8.9 Million
Energy-centric startup companies, both those based on technologies developed by UH researchers and those started by our alumni, offer big benefits to the Greater Houston economy and its innovation ecosystem.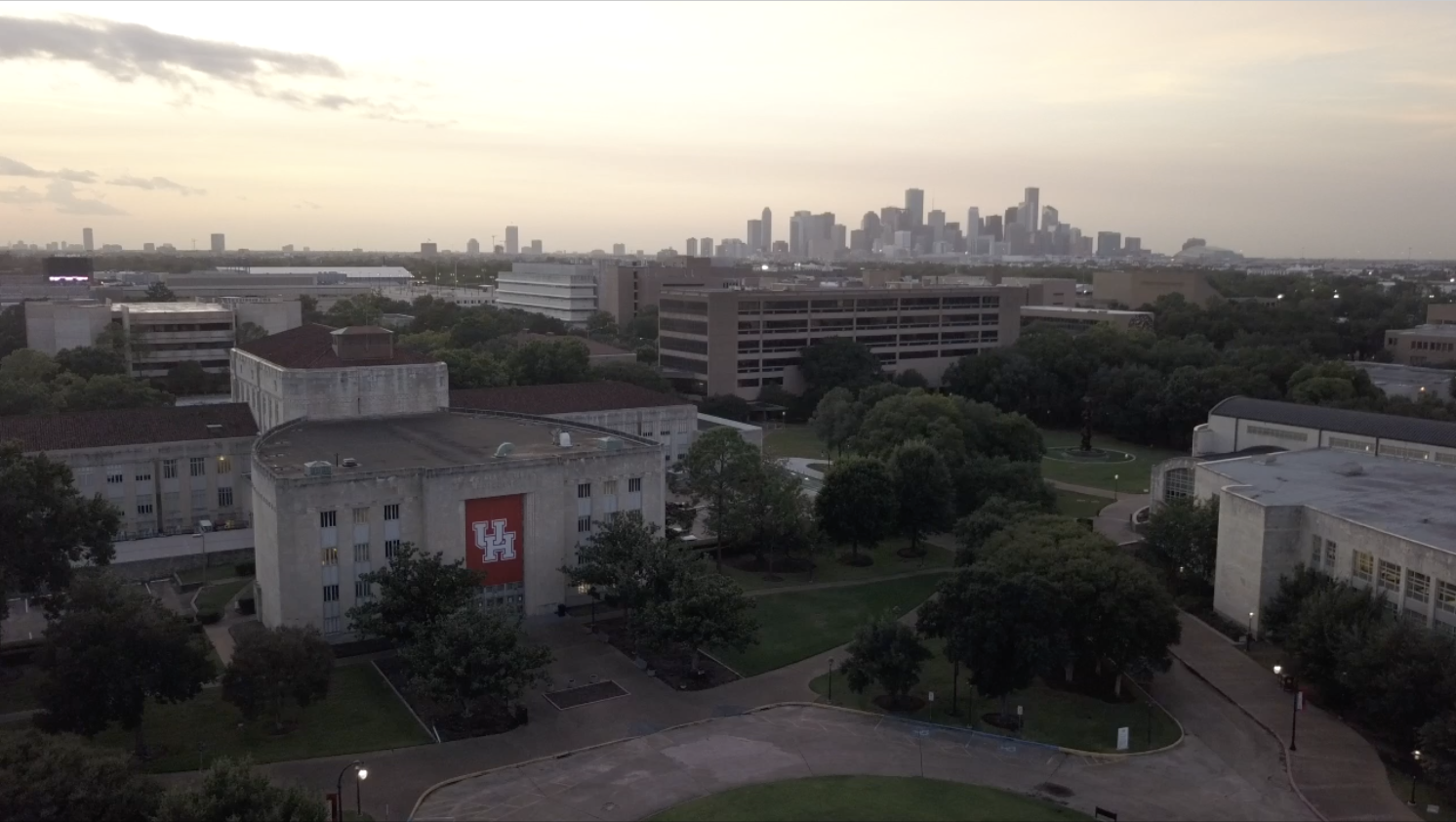 STARTUP IMPACT
The intellectual property created by UH Energy research projects has spawned a number of energy tech start-up companies. These energy-centric companies generated $8.9 million in added income to the Greater Houston regional in FY2017-18.
Houston-based Sensytec offers "smart" cement, cement with sensing properties to provide real-time feedback about conditions with applications for energy and other infrastructure. The company is based on technology developed by UH engineer Cumaraswamy Vipulanandan. In September 2019 Sensytec was one of three Houston companies chosen for the inaugural cohort of MassChallenge Texas, a global accellerator program, and recieved a $40,000 investment prize from Houston Angel Network. That same month, Sensytec was named among the top 10 startups to look out for in the energy industry by the Rice Alliance for for Technology and Entrepreneurship.
Other startups with ties to UH Energy include:
Trevor Davis, who earned his MBA from the C.T. Bauer College of Business, started Hydra Offshore Construction, a Houston-based firm supporting the oil and gas industry
Metox produces high-temperature superconducting wire for applications aimed at improving the power supply and grid stability, along with advances in transportation and use in medical devices. Alex Ignatiev, professor emeritus in the UH Department of Physics, is co-founder and chief science officer.
Eddie Habibi, a graduate of the Cullen College of Engineering, is founder and CEO of PAS, a cybersecurity management firm based in Houston, with offices around the world. PAS works with the energy, power and processing industries.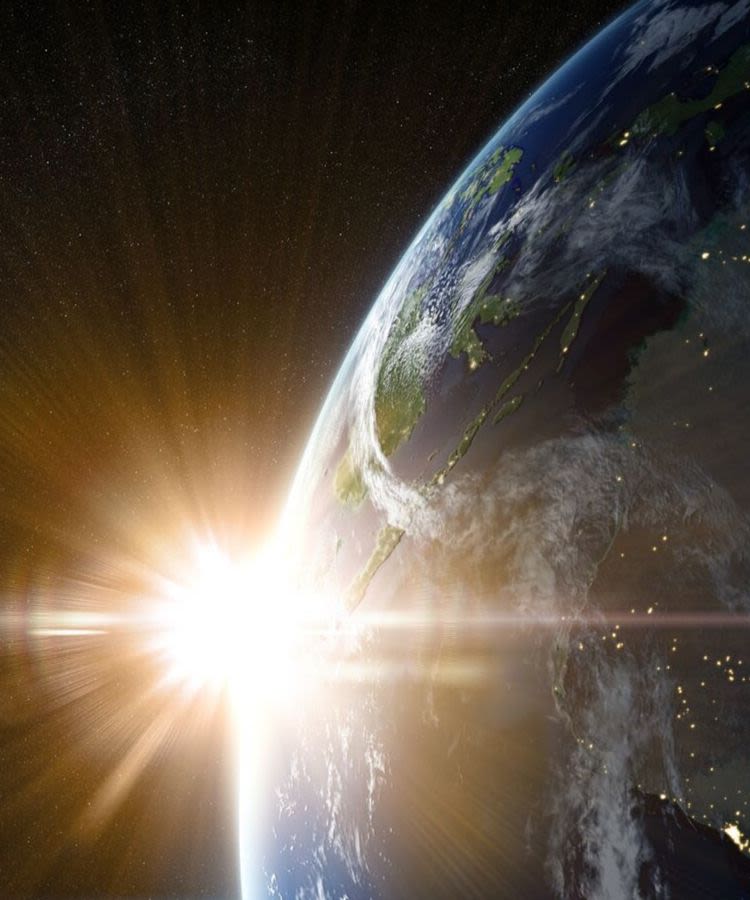 $1.9 Billion
Net impact of alumni from UH Energy programs currently employed in the Texas workforce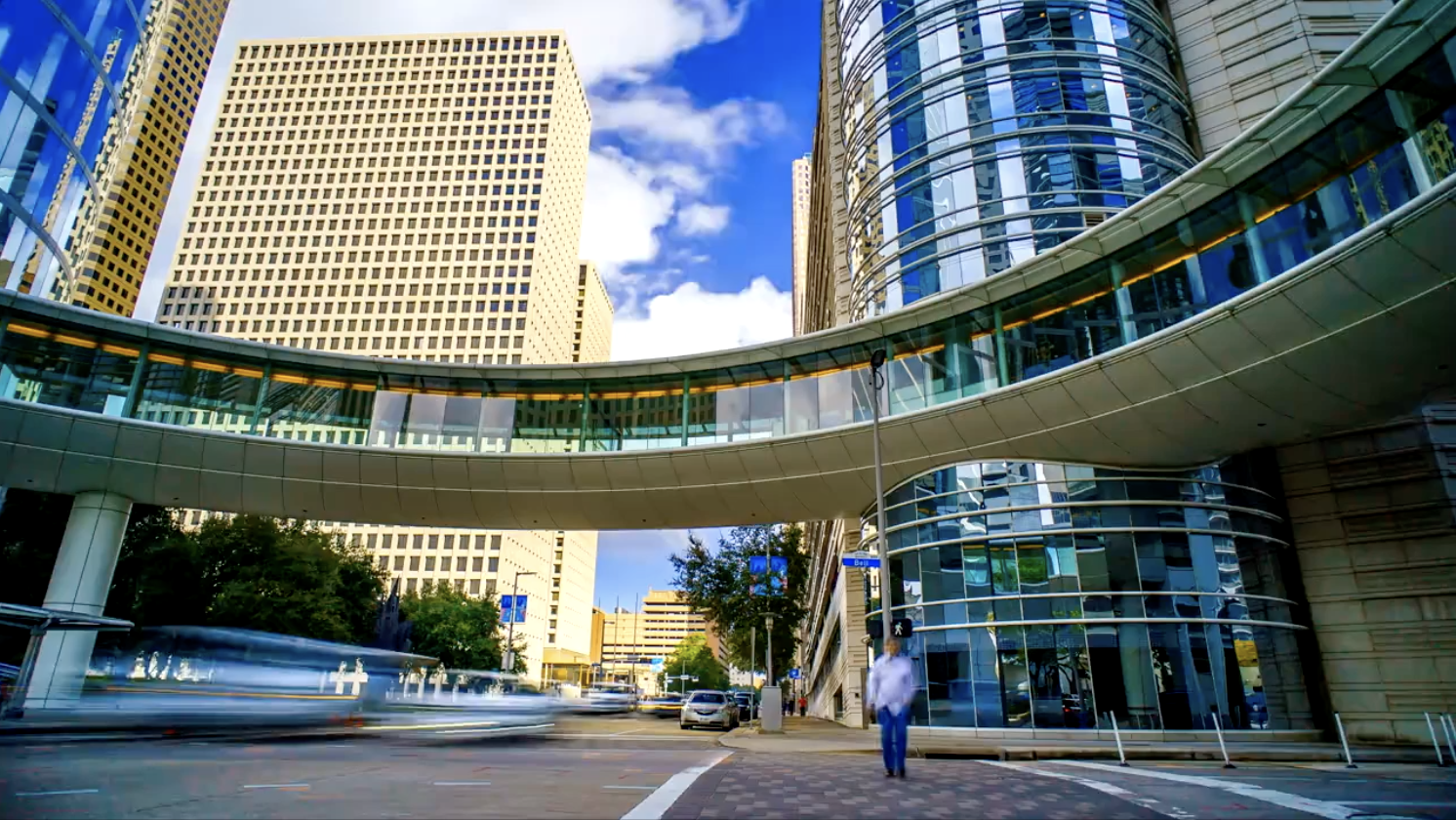 ALUMNI IMPACT
Over the years, UH alumni have entered the workforce with newly acquired knowledge and skills. Today, thousands of these former students are employed in the Texas workforce. The impact is substantial.
The net impact of UH Energy's former students currently employed in the state and local workforce amounted to:
$1.9 billion in added income to the Texas economy in FY2017-18
$1.3 billion in added income to the Houston regional economy in in FY2017-18.
UH alumni working in the energy industry form the core of the region's energy workforce. That includes a number of alumni who hold impressive leadership posts.
Elizabeth Killinger, BBA '91, is president of NRG Retail and Reliant.
Marvin Odom, MBA '95, former president of Shell Oil Co. and a founding member of the UH Energy Advisory Board.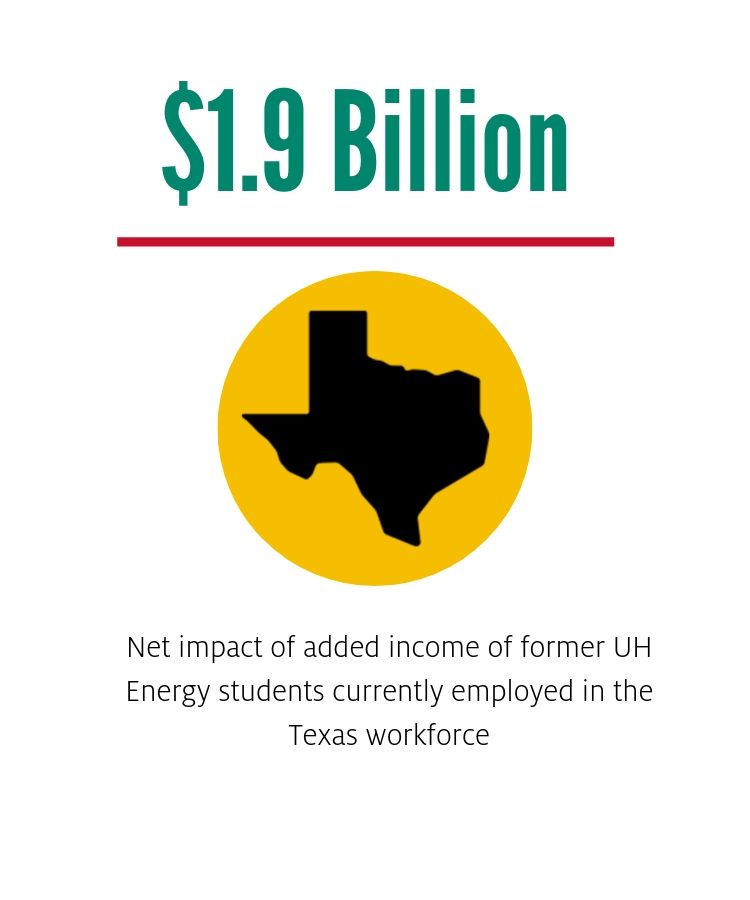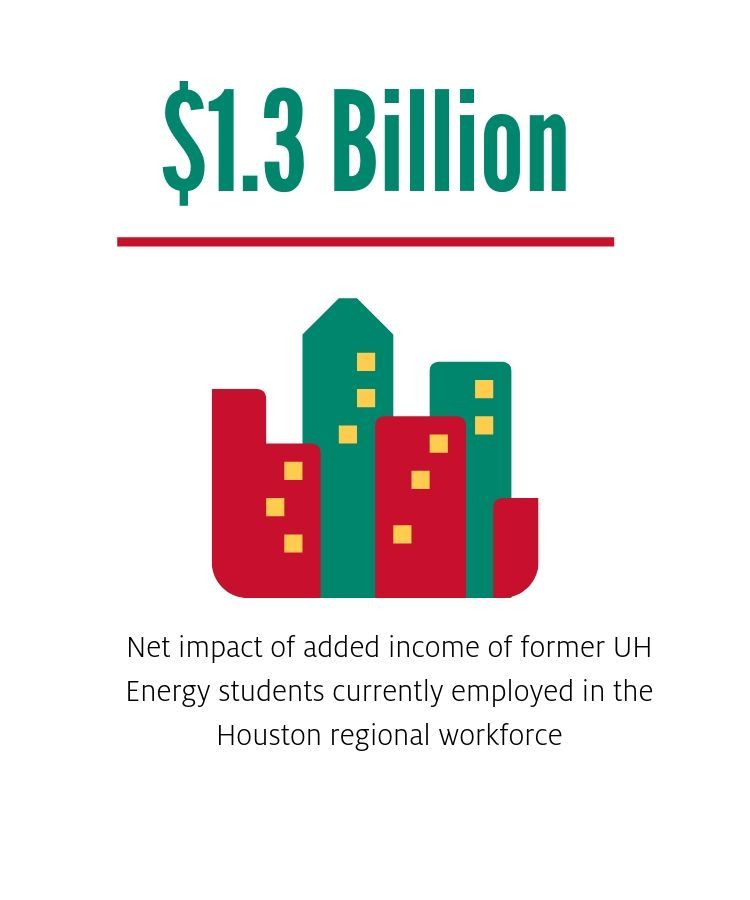 From helping students channel their passions into careers to creating technologies that will reshape society, UH Energy is focused on making a positive impact on the lives of Houstonians and Texans. Through its work with students, faculty and industry, the University of Houston's energy initiative is making a difference.
Resources: