MOBIUS HOUSTON
The Jewel of the Temporary Public Art Program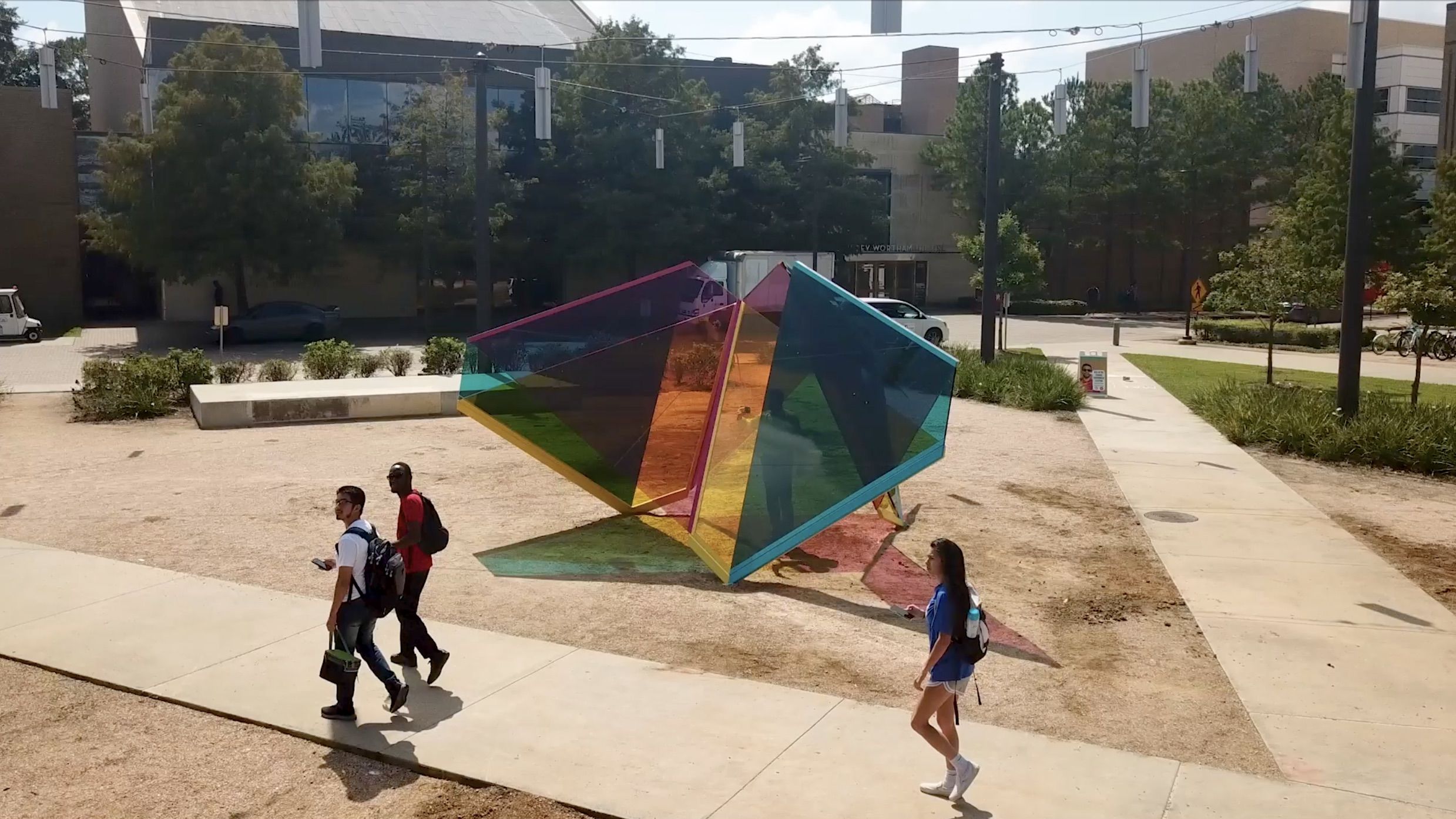 Mobius Houston
is here.
HOUSTON- Nov. 4, 2019 — Have you seen it or, rather, experienced it? In truth, it's kind of hard to miss. The giant acrylic sculpture that was engineered and assembled in Houston has made its larger-than-life debut in Wilhelmina's Grove, the heart of the University of Houston Arts District.
Mobius Houston is the inaugural temporary public art installation commissioned by Public Art of the University of Houston System (Public Art UHS) and artist Marta Chilindrón's first large-scale public art project in Texas.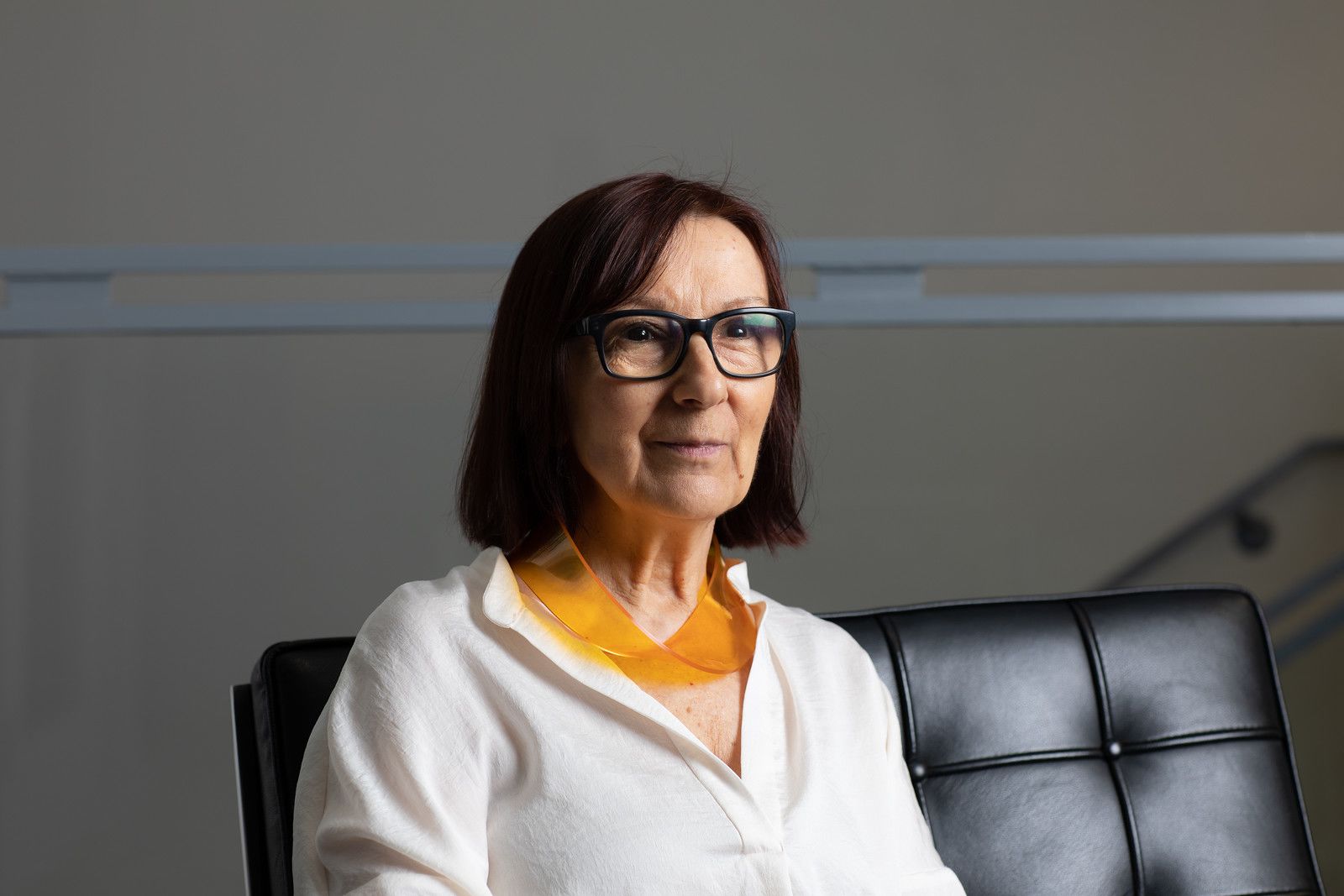 Here's how an internationally renowned artist worked with a team in Houston to bring to life one of the University's most photogenic gems and Instagram-worthy pieces of public art.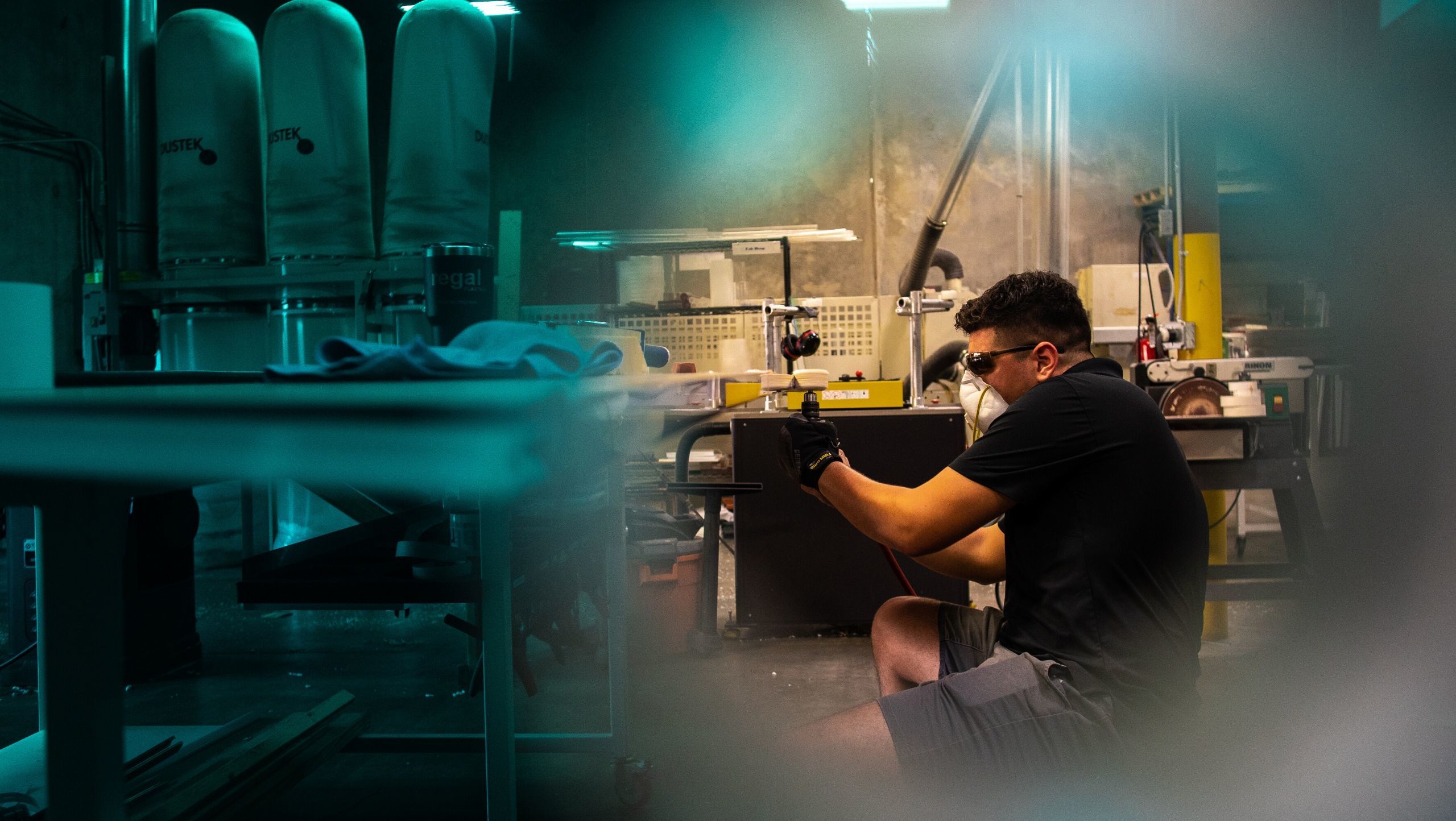 A Texas-Sized Endeavor
At 11 feet tall and 22 feet wide, Mobius Houston is a Texas-sized edition of Chilindrón's smaller 2013 "Mobius" series.
María C. Gaztambide, Public Art UHS director and chief curator said the Public Art UHS team and the artist worked closely with a number of Houston-area plastic and steel fabricators who coupled traditional craftsmanship with emerging technology, such as computer numerical control machining and 3D modeling, to create what they believe is among the largest structural acrylic pieces ever created.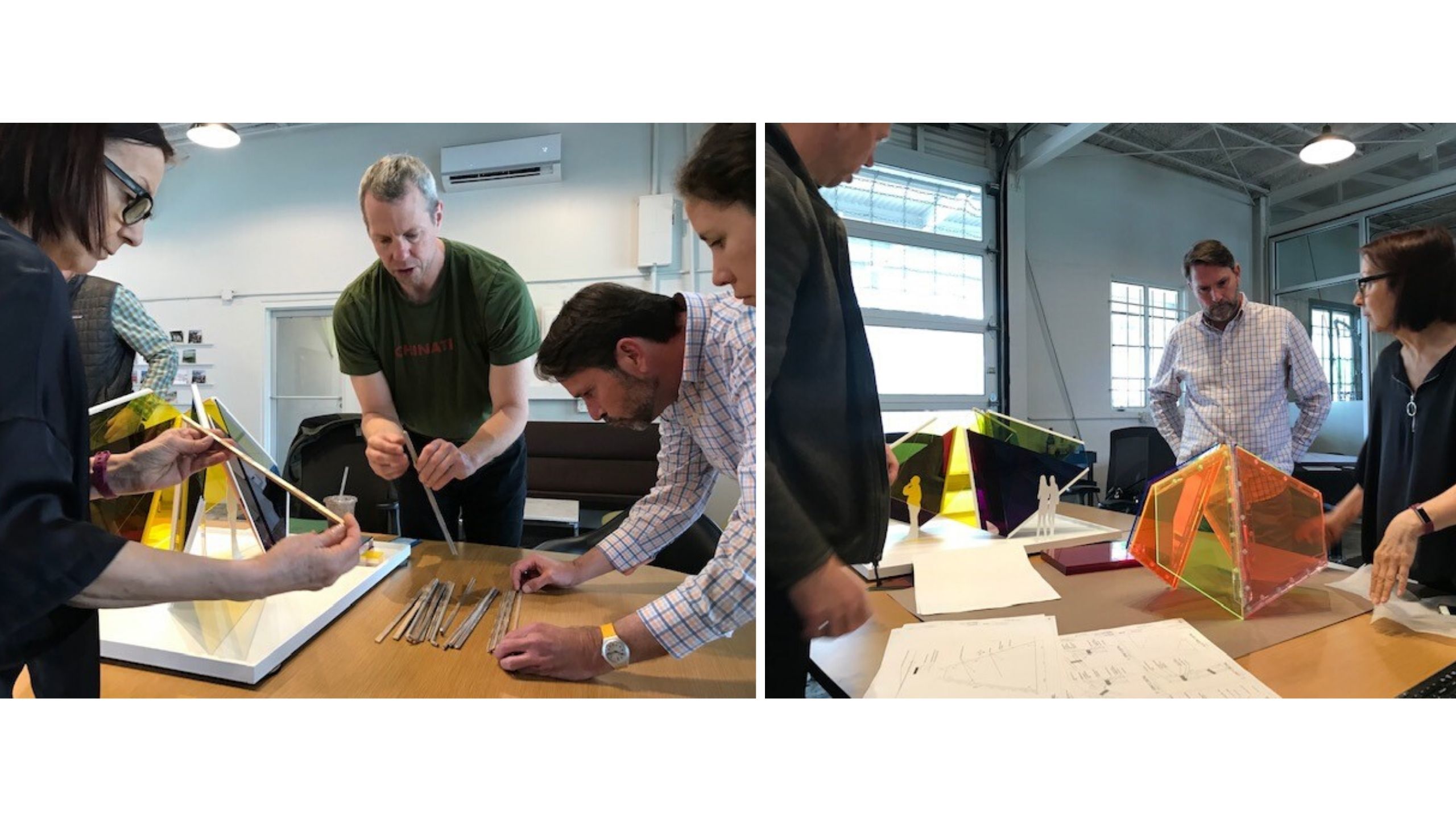 "We believe this kind of work simply could not have been done 10-20 years ago. The possibilities with advanced 3D modeling and robotic manufacturing are such that they really open doors."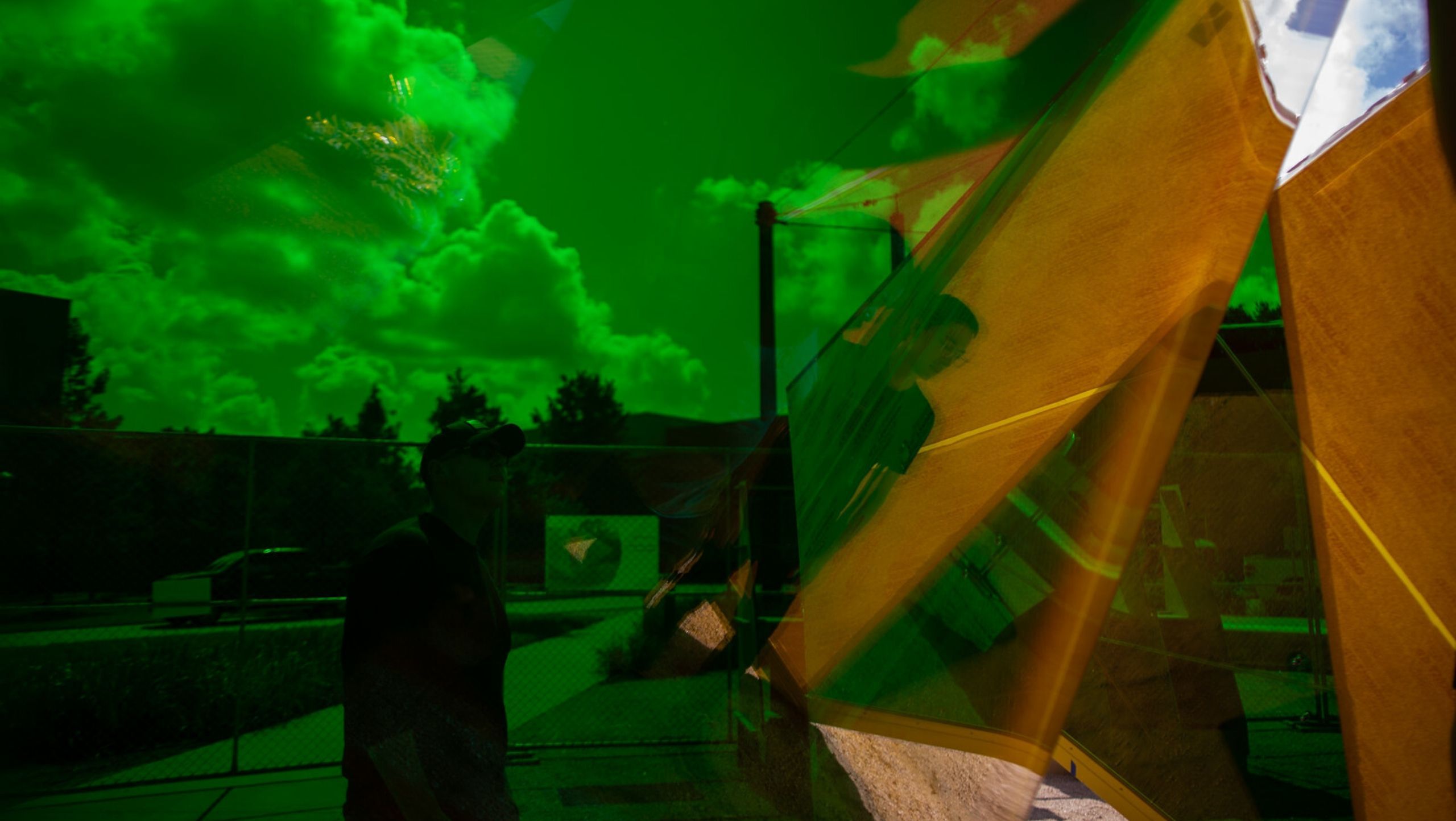 Mobius Houston consists of nine trapezoidal, inch-thick bi-color acrylic panels. Each piece weighs 600 pounds.
"There were some tremendous challenges with the geometry and accuracy needed over pieces as large as this and of course, joining the pieces together," explained Joe Meppelink, principal of Metalab, the design firm managing the Mobius Houston project. "It's what I would call a deceptively simple piece. It's a very pure, clean concept, but the execution of it was very tricky."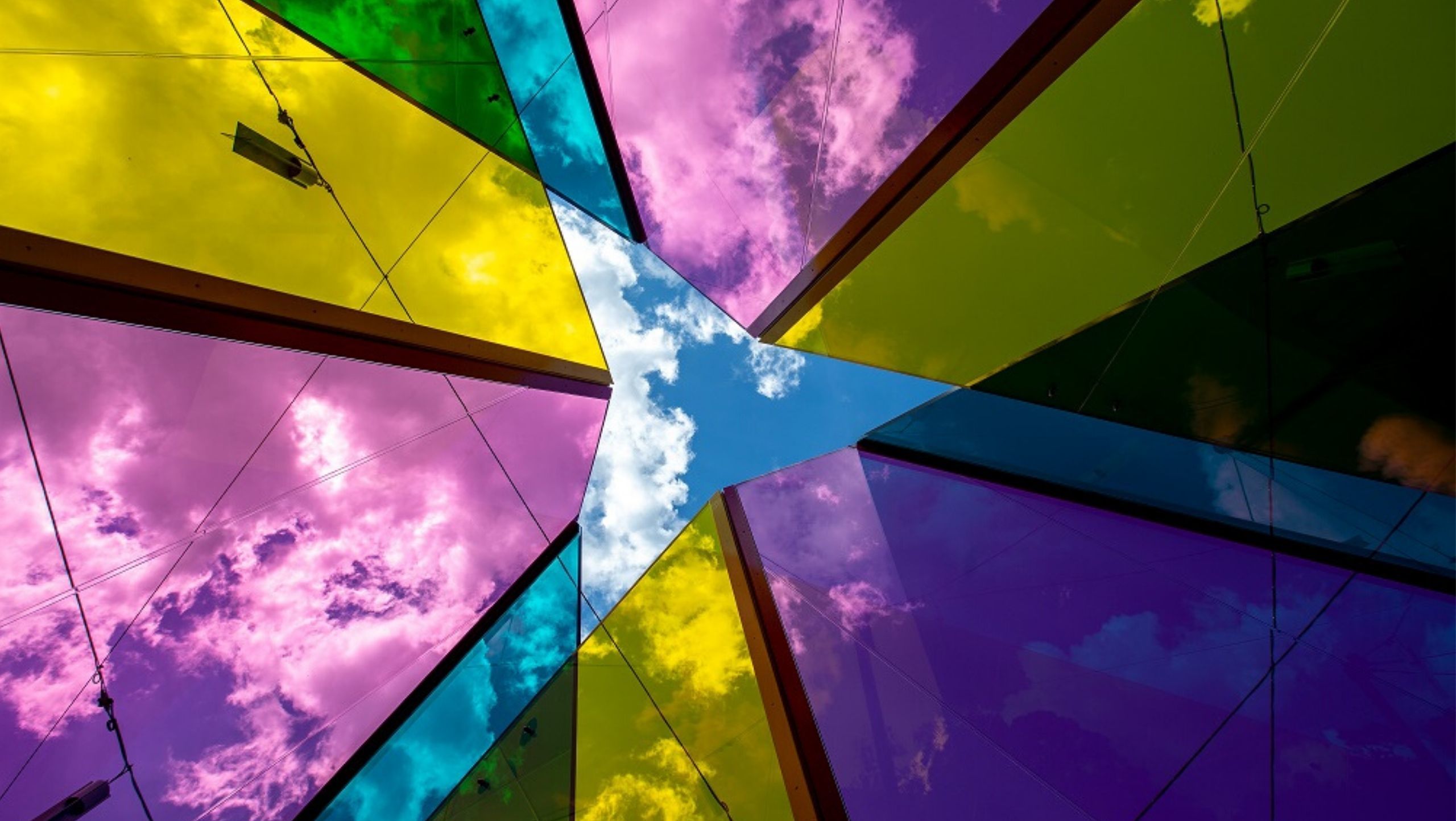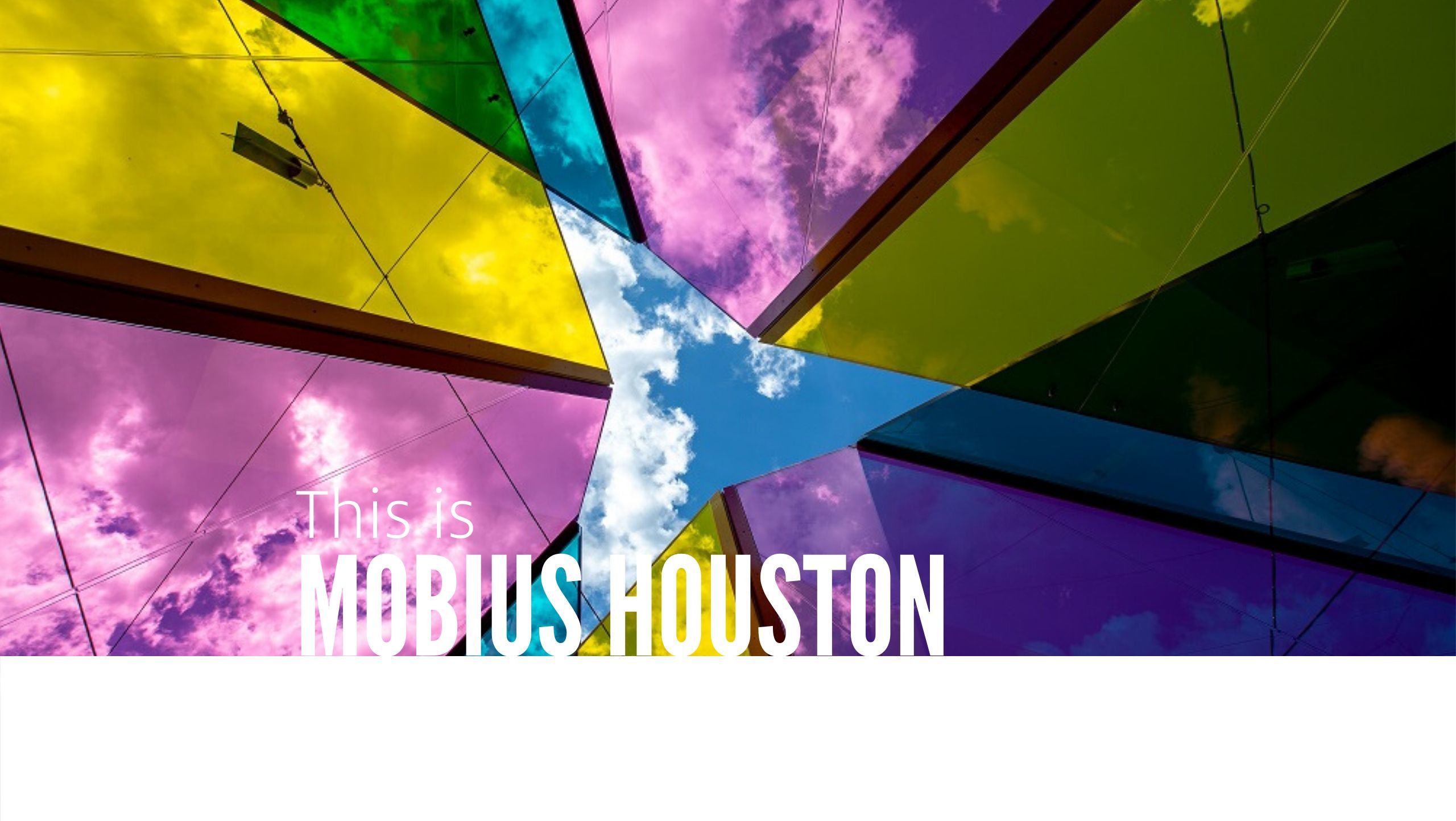 Building on the South American tradition of geometric abstraction and concrete art, Mobius Houston explores ideas on the infinite, perception and transformation on an experimental, large scale.  
Mobius Houston changes with the movement of the sun and the clouds and casts a colorful shadow on its surroundings. It will remain on view at UH for six months. Following its installation at UH, this work and future temporary art pieces in the program, will be sited at other UH System universities, making it a system-wide endeavor.
Public Art of the University of Houston System is free and open to the public. It is viewable throughout the University of Houston System. Learn more or to plan a visit at Public Art of the University of Houston System.
A communication by University of Houston Marketing and Communications.
Credits
Story by Sara Tubbs
Photography by Jessica Almanza and Ben Corda
Videography by Aaron Rodriguez and Greg Ortiz
Editing and layout by Shawn Lindsey
Do you have a story idea you'd like to share with UH?
Email us at stories@uh.edu. We regret that we cannot respond to every submission. If your submission is a good fit, we will follow up with you directly.