MOMENTUM
Stories of Momentum Propel University of Houston President Renu Khator's 2019 Fall Address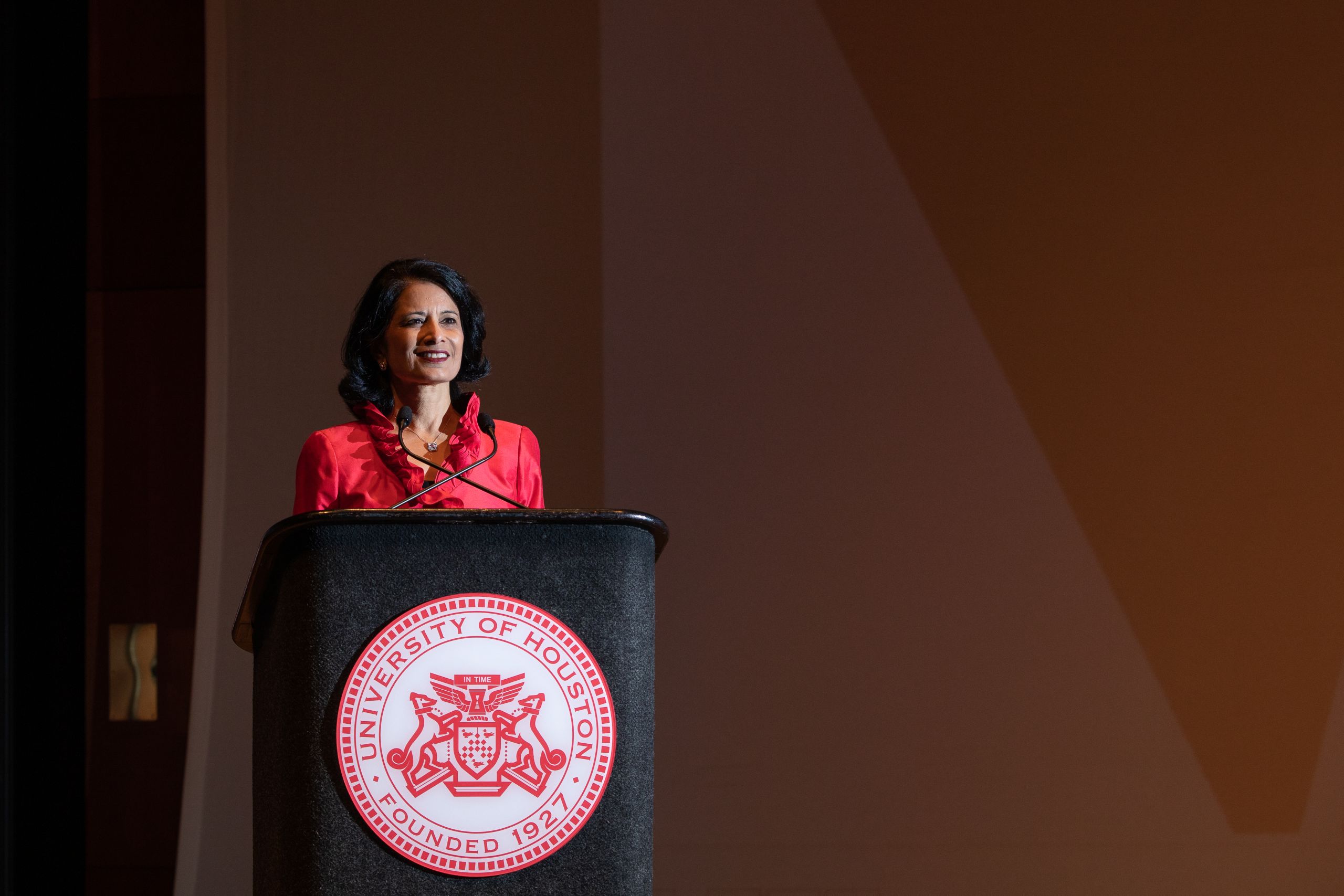 HOUSTON, October 2019 — Sharing stories of momentum from the past year — increased graduation rates, a new medical school, record enrollment and record research expenditures — along with her inspirational vision for the future, University of Houston President Renu Khator delivered the annual President's Fall Address at Moores Opera House.
Khator called the establishment of the new University of Houston College of Medicine "the biggest story of the year" and thanked the task force responsible for making it a reality.  This year the medical school was recognized in state statute, an outpatient health clinic was opened on campus, and the first group of medical residents received their white coats in partnership with HCA Healthcare. "It all started with a dream," said Khator.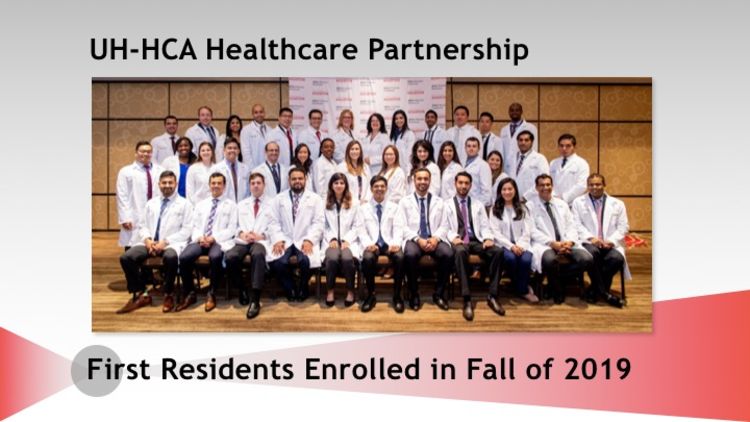 STUDENT SUCCESS
While medical students won't enroll until the college receives national accreditation, undergraduate students at UH are enjoying more success than ever before.
The current freshman class is the largest and academically strongest class ever, and for the first time, the six-year graduation rate is now above 60%.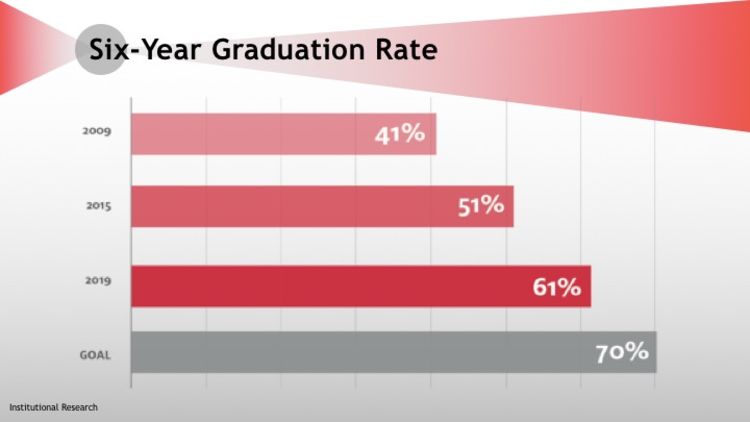 Improving the six-year graduation rate has been one of Khator's goals since she became the school's president in 2008. In 2009, UH had a six-year graduation rate of 41%. Khator told the audience that she is moving the goalpost and setting the target even higher — aiming for a 70% six-year graduation rate.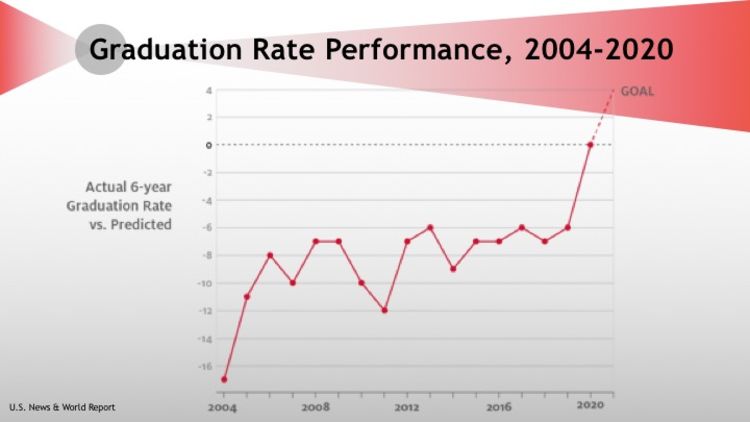 "After many years of performing below our given expected rate, we have finally caught up.  Now our goal is to perform above expectations, because that is what winning institutions do," she said.
Khator pointed to a new online advising tool that alerts students who get off track as one of the reasons UH students are experiencing academic progress. Additionally, she noted the Cub Camp initiative, the growth of student housing on and around campus, and parent involvement as factors in student success.
Khator used her annual fall address to applaud achievements of faculty, staff and students. Performing above expectations is exactly what Monica Martinez, a transfer student and native of El Salvador, did recently prompting the president to recognize her during the address.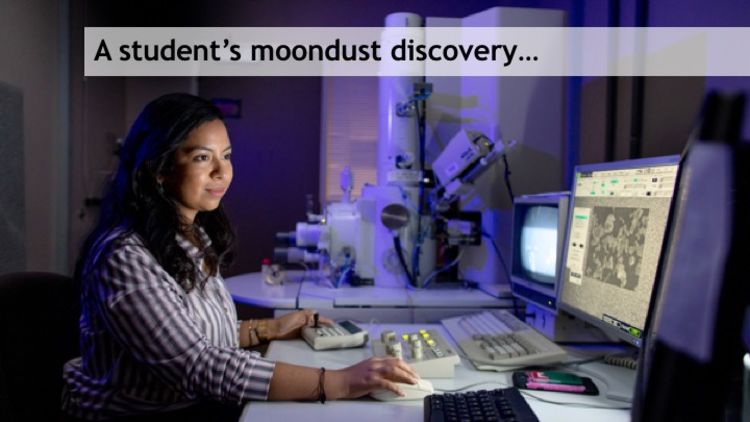 While studying the properties of lunar dust brought back by Apollo 17 astronauts, Martinez discovered a material — calcium sulfide — that has eluded scientists.  "Her discovery surprised even Monica and has the potential to lead to a new understanding of the moon's surface," said Khator.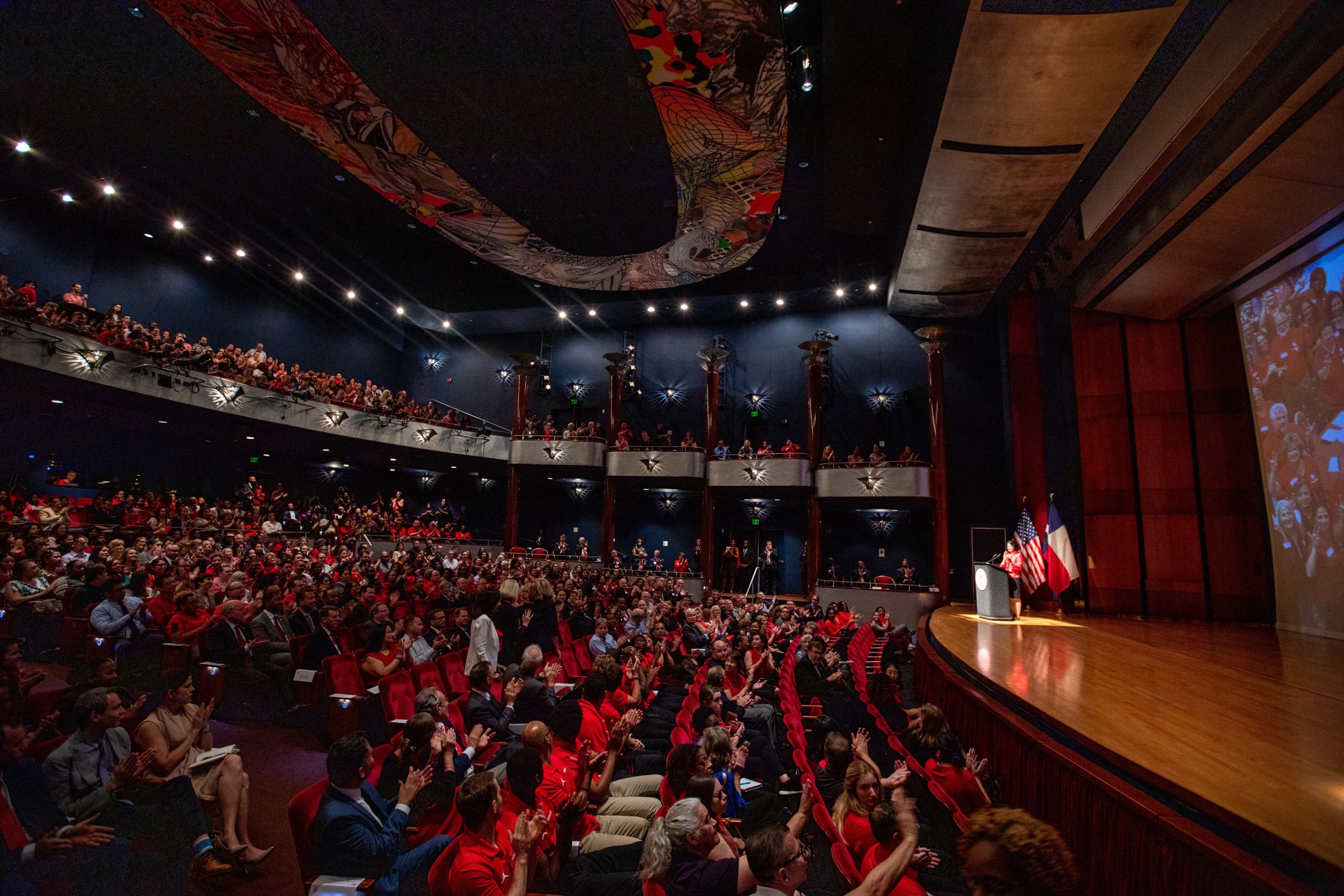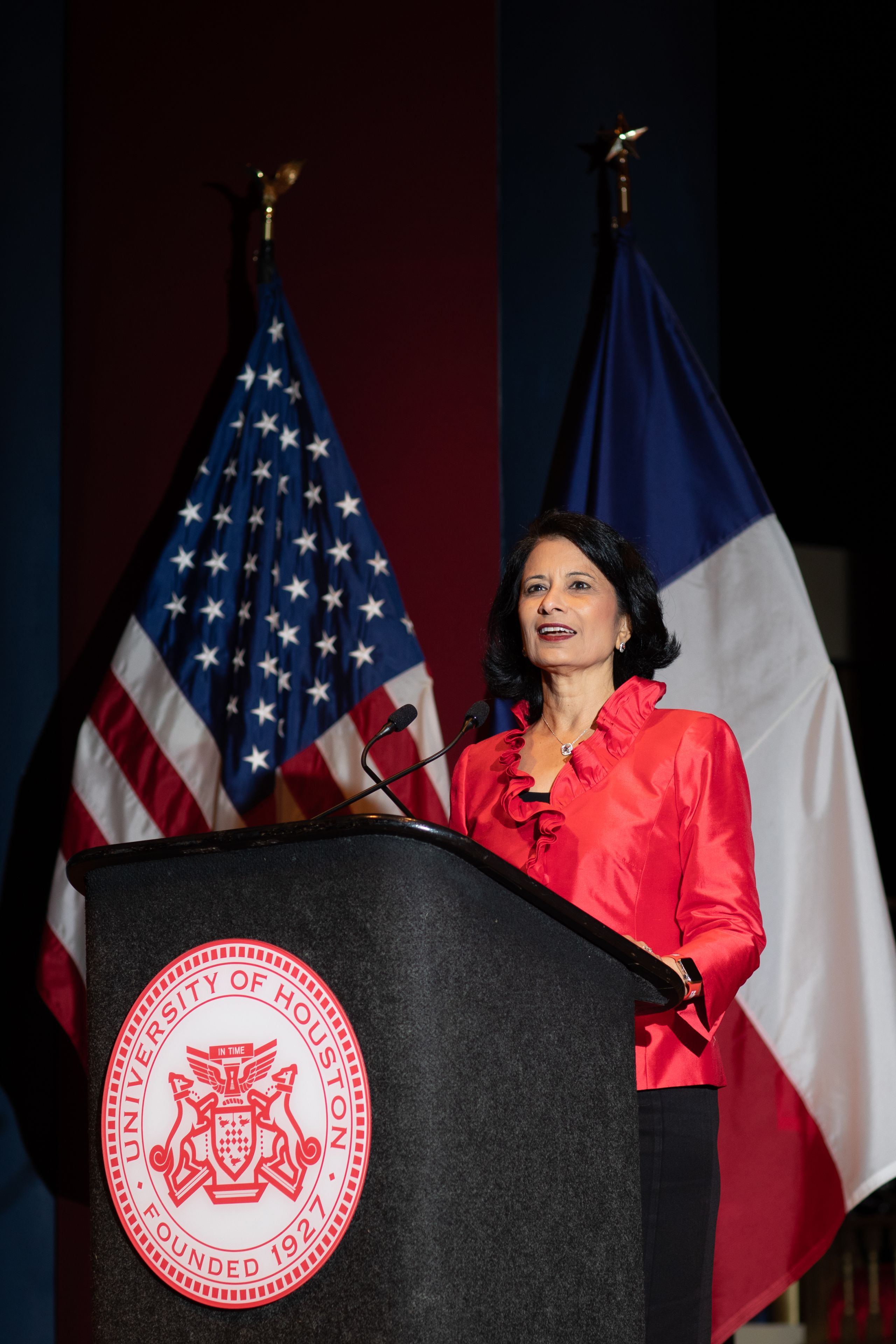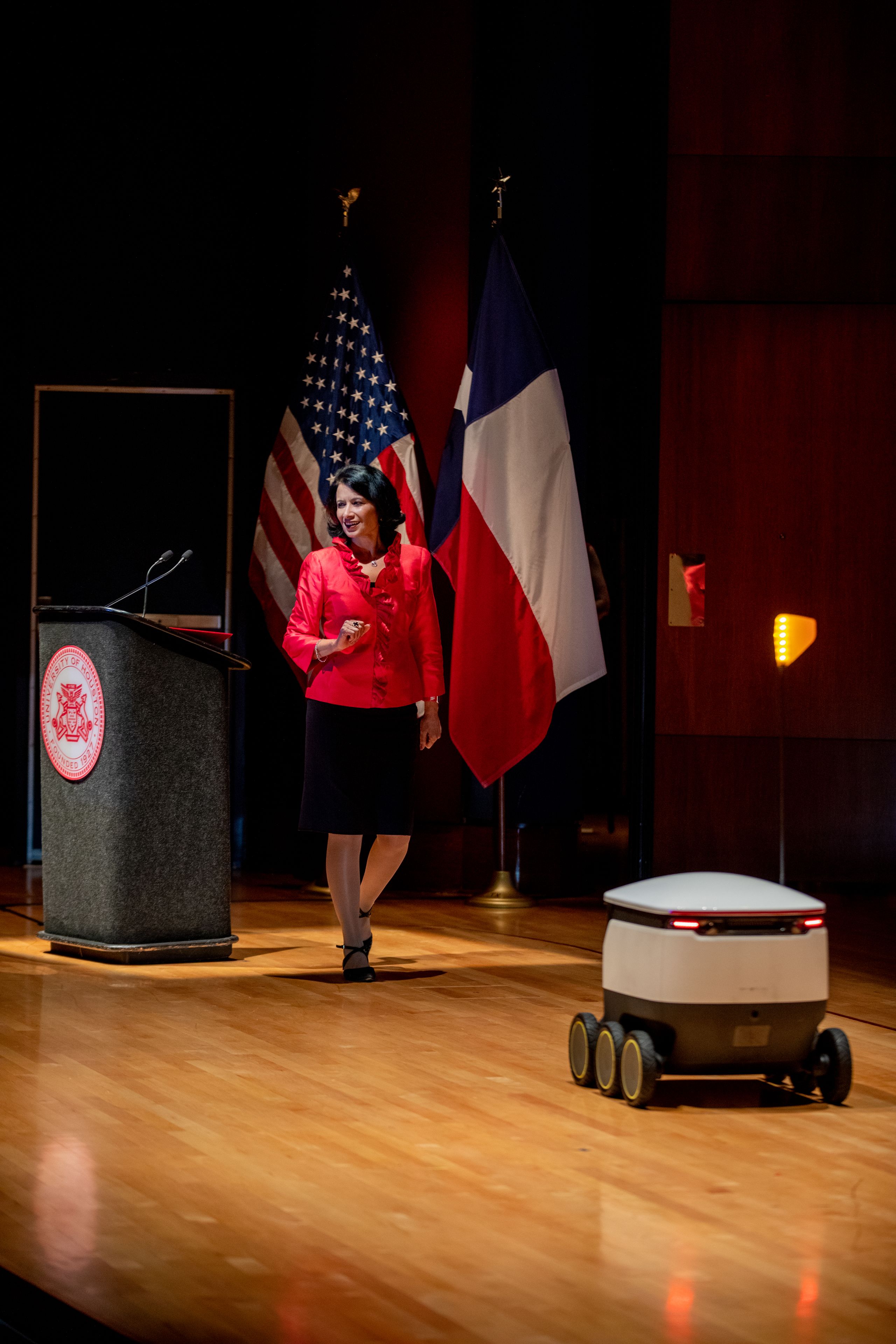 Unprecedented Growth
In addition to the changing academic profile that UH has experienced over the past dozen years, UH has transformed and improved in other areas.
In the last five years the proportion of minority faculty who are tenured or on tenure track has more than doubled from 12% to 29%. Khator noted "we still have quite a way to go."
The UH Technology Bridge is home to 23 startups and three established companies.
Research expenditures have steadily increased from $110 million in FY2010 to an estimated $195 million in sponsored research expenditures in FY19.
UH startups have been built on cutting-edge faculty research, such as Sensytec, a company founded using the smart cement technology developed by a UH engineering professor.
The physical landscape of the UH campus and its locations in Sugar Land and Katy have also seen extraordinary change.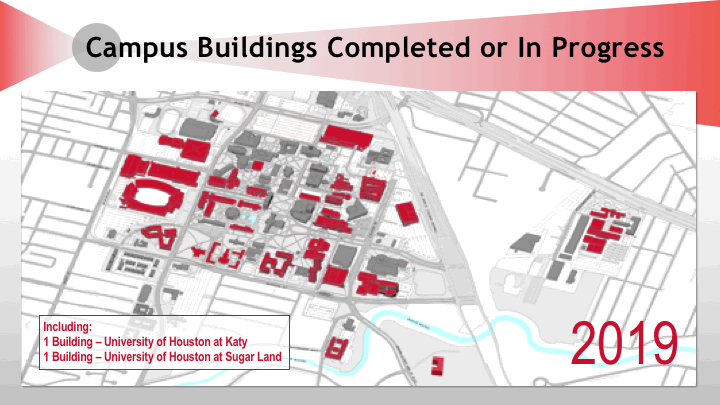 The transformation includes 48 buildings constructed, renovated or approved for construction at a cost of $1.9 billion over the past 12 years. Khator said improving more aging classrooms is next.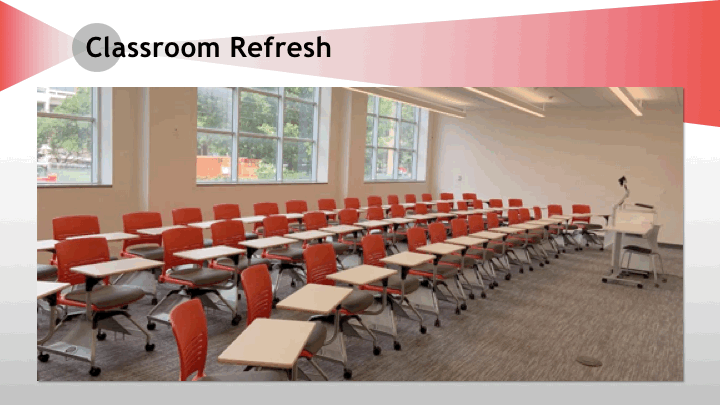 "It is not all about new construction. I am sure you know that our classrooms look tired and worn out and need a refresh. I am pleased to announce that we will budget $3 million per year to refresh classrooms until we have brought them to an acceptable standard."
As UH continues to grow, so too does the need for new technology. In perhaps the most entertaining portion of the address which provided an eye-opening glimpse into the future, a robot delivered a beverage to the president while on stage. A fleet of autonomous robots will soon be working on campus to enhance the UH Dining experience.
While there have been many great successes this year — including incredible postseason runs by the men's basketball and men's track teams — the president urged everyone to keep pushing for more, including more fundraising. 
"We cannot do much without the generosity of our donors," said Khator.  The $1 billion fundraising campaign added more than $200 million this year and is now $118 million over the goal.
Calling it the "most inspiring" story of momentum, an anonymous $50 million gift was made in August to recruit the best faculty talent. "If this is not a vote of confidence in the momentum of the university, then I don't know what is," she said.
President Khator concluded her 11th Fall Address by thanking the audience for their "energy, force and … your momentum."
---
A communication by the University of Houston Division of University Marketing, Communication and Media Relations.
Do you have a story idea you'd like to share with UH?
Email us at stories@uh.edu. We regret that we cannot respond to every submission. If your submission is a good fit, we will follow up with you directly.