DIAMONDS IN THE ROUGH
Students from difficult family backgrounds face special challenges on campus. A new University of Houston program can help.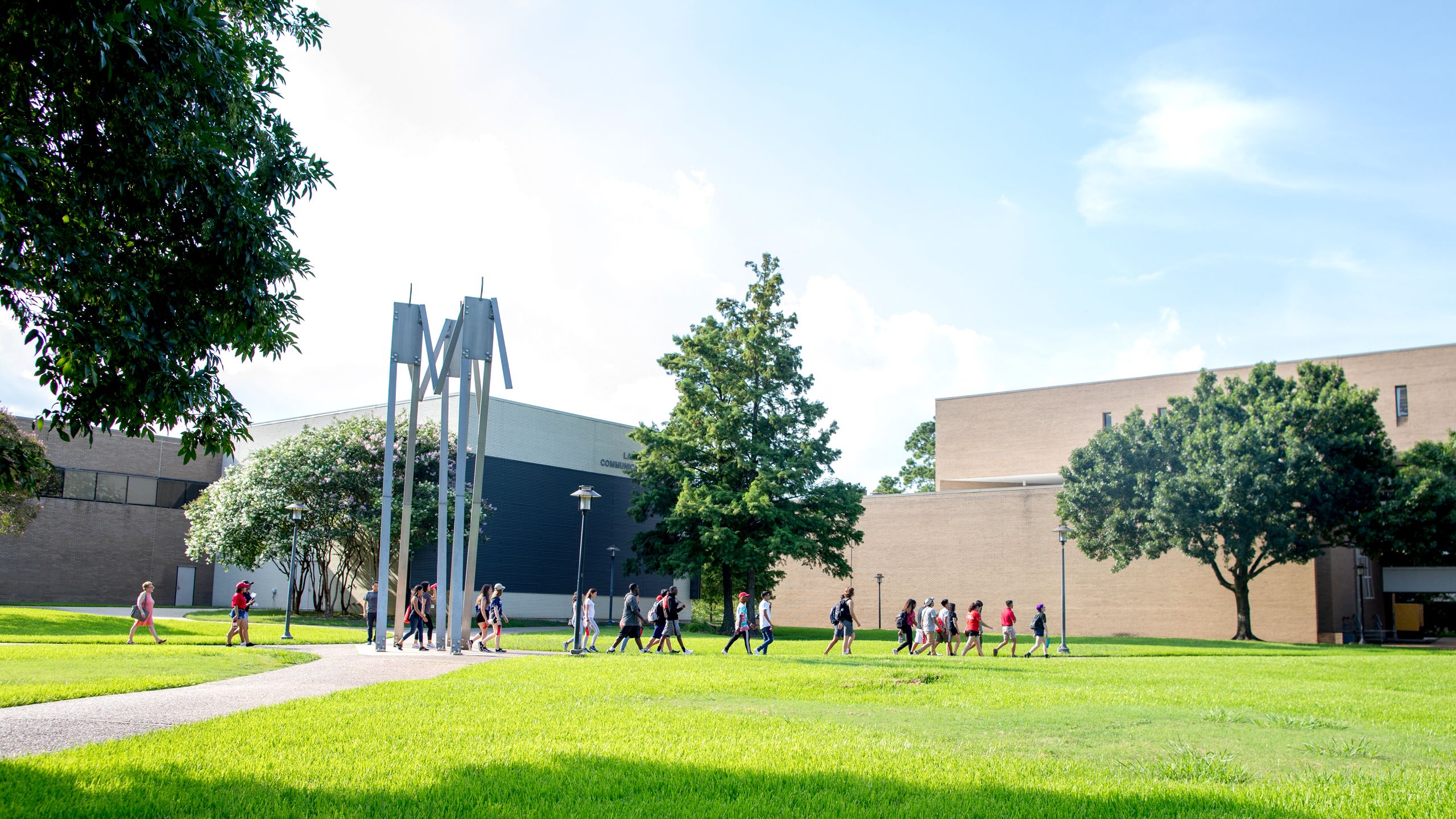 Cougar paw? Right here.
M.D. Anderson Library, A.D. Bruce Religion Center, Student Center Satellite?
Here. Here. Here.
The scavenger hunt took students on a tour of campus, with the briefest of stops to shoot a photo and post to social media.
#FindUHWay, the hashtag read, suggesting the exercise was intended to make a 600-acre campus less daunting when students start their freshman year this fall.
But there was an additional message for members of the Diamond Family Scholars, a program for students who spent time in the state's foster care system or otherwise suffered a traumatic family disruption: in working as a team to navigate a sprawling research university, they could see they aren't alone, that success is possible for everyone.
"Too often, we only hear success stories about people who haven't had the same struggles, who have that family with two parents, two kids and a dog," said Madeleine Couling.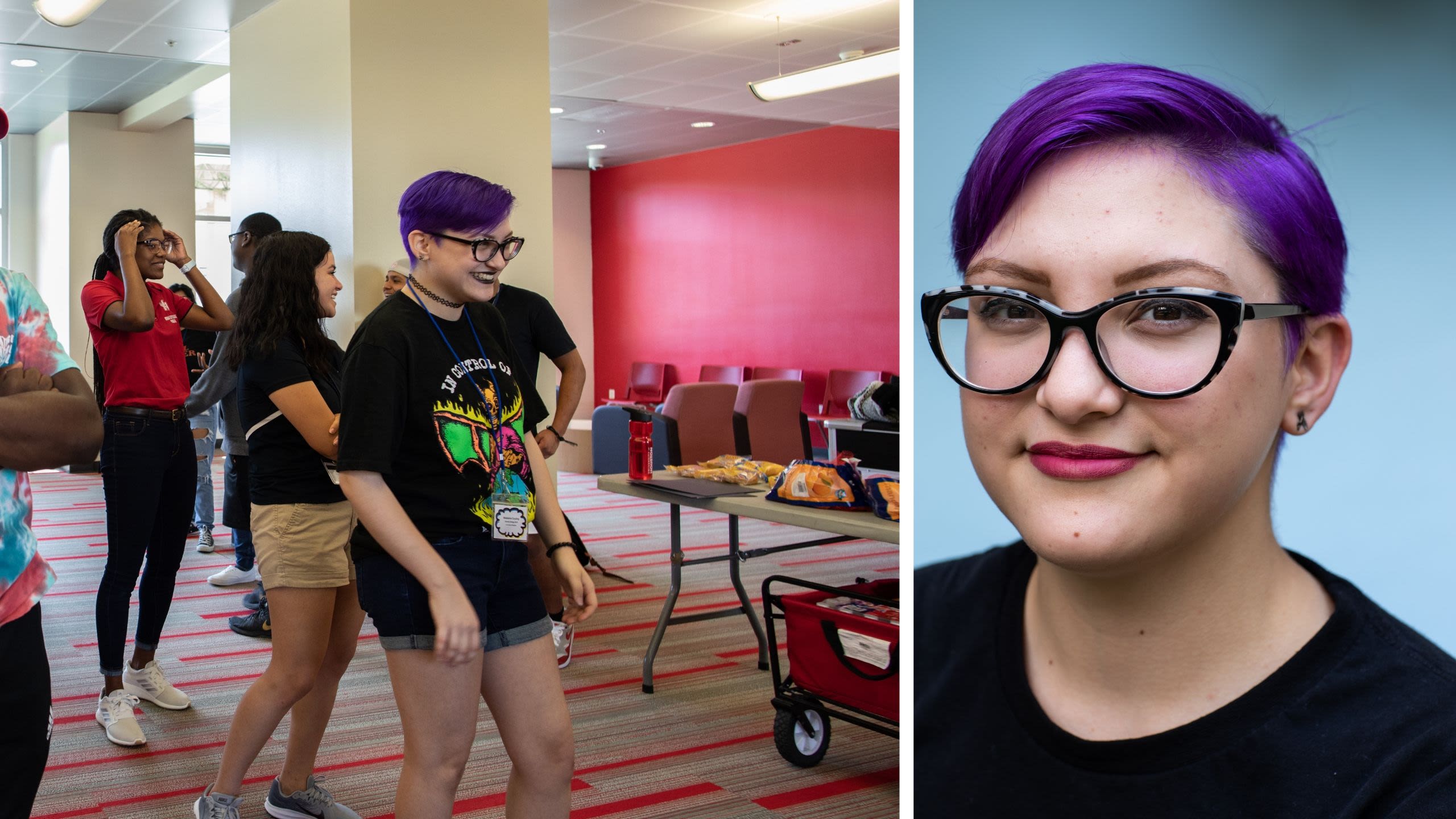 That's not Couling, one of six inaugural Diamond Family Scholars. Her mother died of a drug overdose when she was five, and her father died a few years later. "I think it's important for everyone to see representations of themselves," she said. "Just because your parent was neglectful, was an addict, doesn't mean you can't be successful."
That sentiment is at the heart of the program, built on the promise not to ignore problems but to offer the resources to overcome them.
Raven Jones, director of the Urban Experience Program, which includes the Diamond Family Scholars, said students chosen for the program receive not only financial assistance but holistic support for academic, professional and personal concerns.
"We offer real help for real problems, every day," she said.
Making a difference
The Diamond Family Scholars was launched with a $17 million gift from Houston philanthropists Andy and Andrea Diamond. It ensures students receive the state-mandated benefits to which they are entitled – students aging out of the Texas foster care system or who have otherwise ended up as wards of the state are eligible for a tuition waiver at the state's public colleges and universities – as well as plugging the gaps to help with room and board, books and other supplies. Students will share living space in one of the University's residence halls and receive hands-on mentoring and academic advising.
More than 23,000 youth a year nationally age out of the foster care system when they turn 18, according to the National Foster Youth Institute, and experts say few have the support, both financial and emotional, that can be crucial to college success.
"Andrea and I looked at ways we could make a difference in the world. We believe changing the lives of a few young people will be a start."
Andy Diamond told the University's Board of Visitors last spring that he and his wife—both graduates of the UH Law Center — had grown interested in what happens to these young people once they leave state custody.
"Most of the time, the outcomes are not good," he said, noting that only about half of students who have been in the foster care system graduate from high school. One out of five become homeless.
"Andrea and I looked at ways we could make a difference in the world," he said. "We believe changing the lives of a few young people will be a start."
The need is enormous, starting with financial need. Students may retain strong ties with grandparents or other extended family. Some have been adopted. Money is a major concern for most all of them.
Add financial stress to emotional vulnerability, and things can approach crisis.
The Diamond Family Scholars program is designed to offer support so that doesn't happen. It operates out of the Urban Experience Program offices on the UH campus, where students from a variety of socioeconomic, gender and cultural backgrounds, including underrepresented minorities, first-generation students and those covered by Deferred Action for Childhood Arrivals can find help when problems crop up.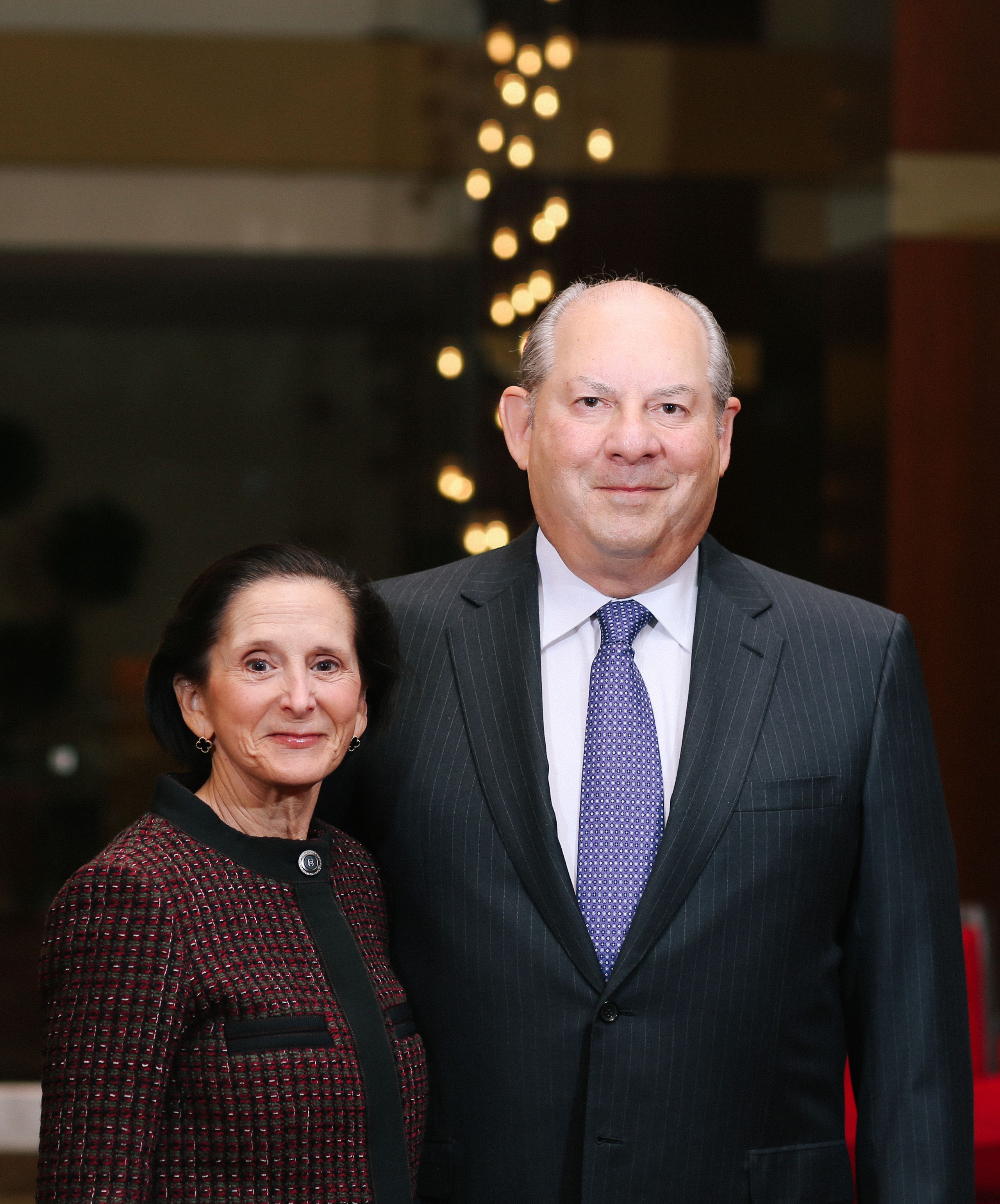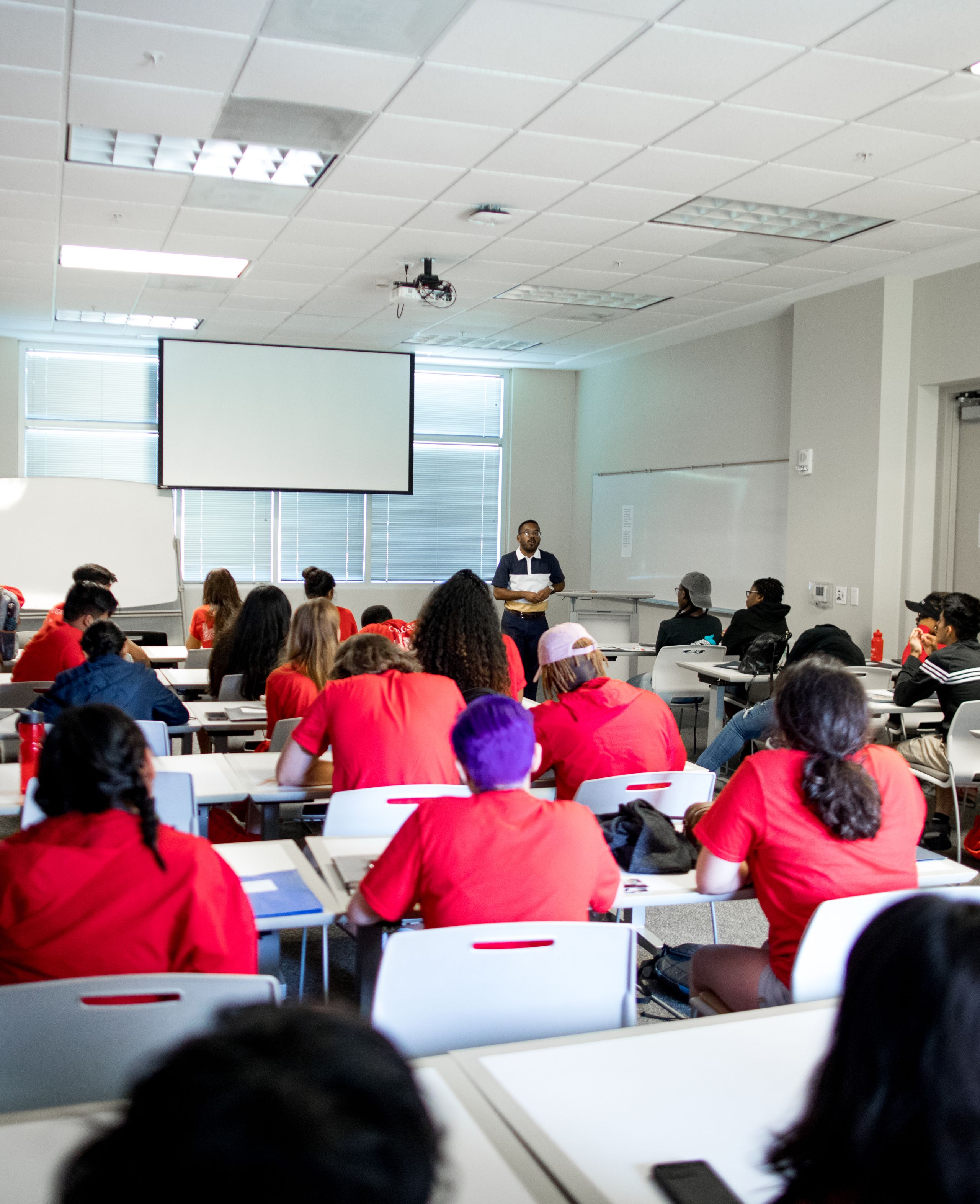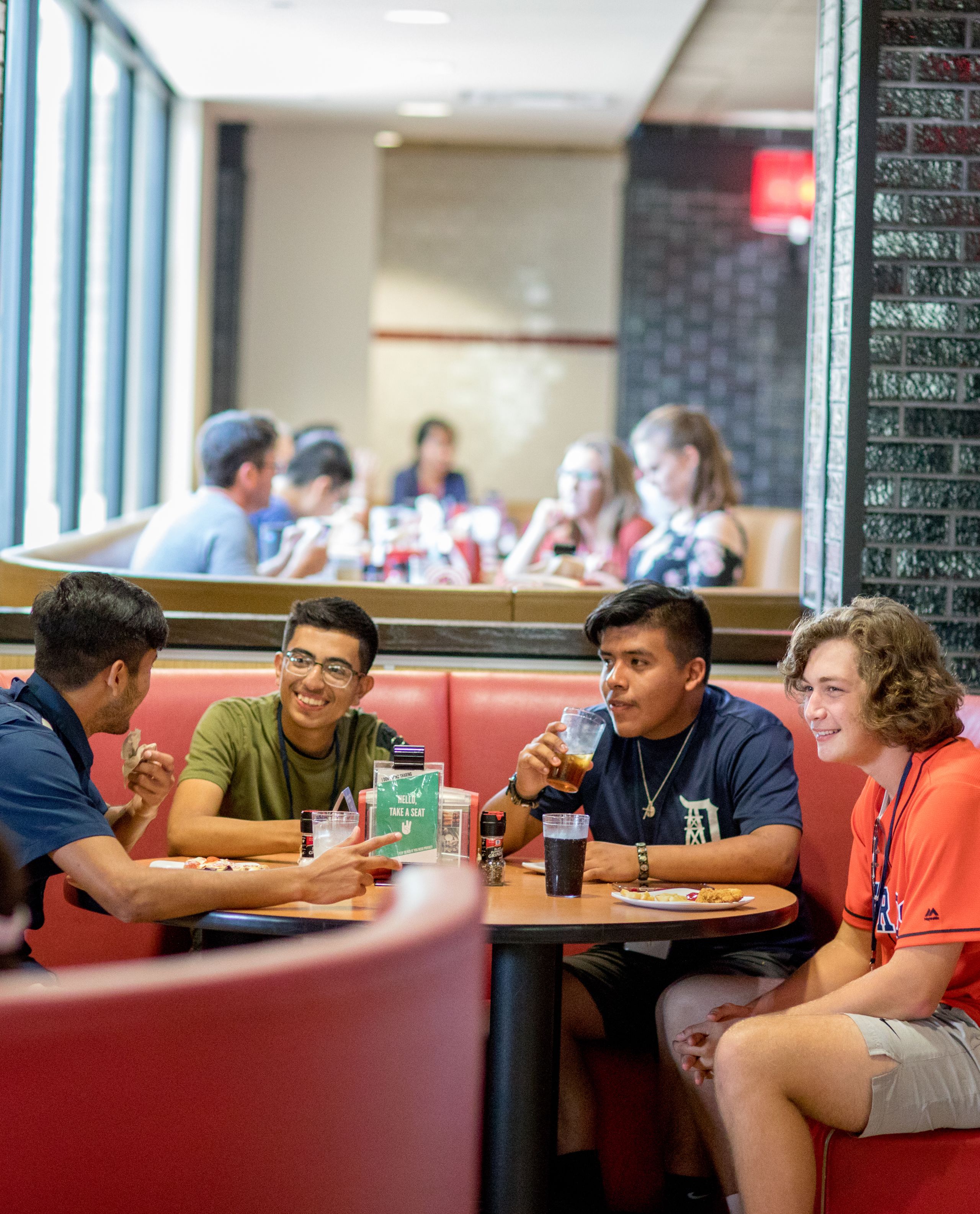 'A good student and a model citizen'
The Diamonds' gift allowed Jones and Kolby Robinson, assistant director of the Urban Experience Program, to create a program formalizing that support; the first cohort of Diamond Family Scholars will pioneer a program organizers hope will become a national model.
That carries a special responsibility, something members of this first class agree is exciting but also daunting.
"We have to pave the way and show people what it is to be a Diamond Scholar," said Sean Ferrell. "To be a good student and a model citizen."
Is he up for the challenge? "Yeah," he says. "I think so."
There is no one way to describe a Diamond Scholar: The six freshman who make up the initial class come from across Texas and the Houston suburbs. They have different majors, and their life stories to this point, while marked by pain and separation, are as individual as they are.
A built-in community
Ferrell moved from Galveston to Central Texas after his parents divorced when he was a toddler. His mother died while he was in high school; his father, who wasn't involved in his son's life, died around the same time.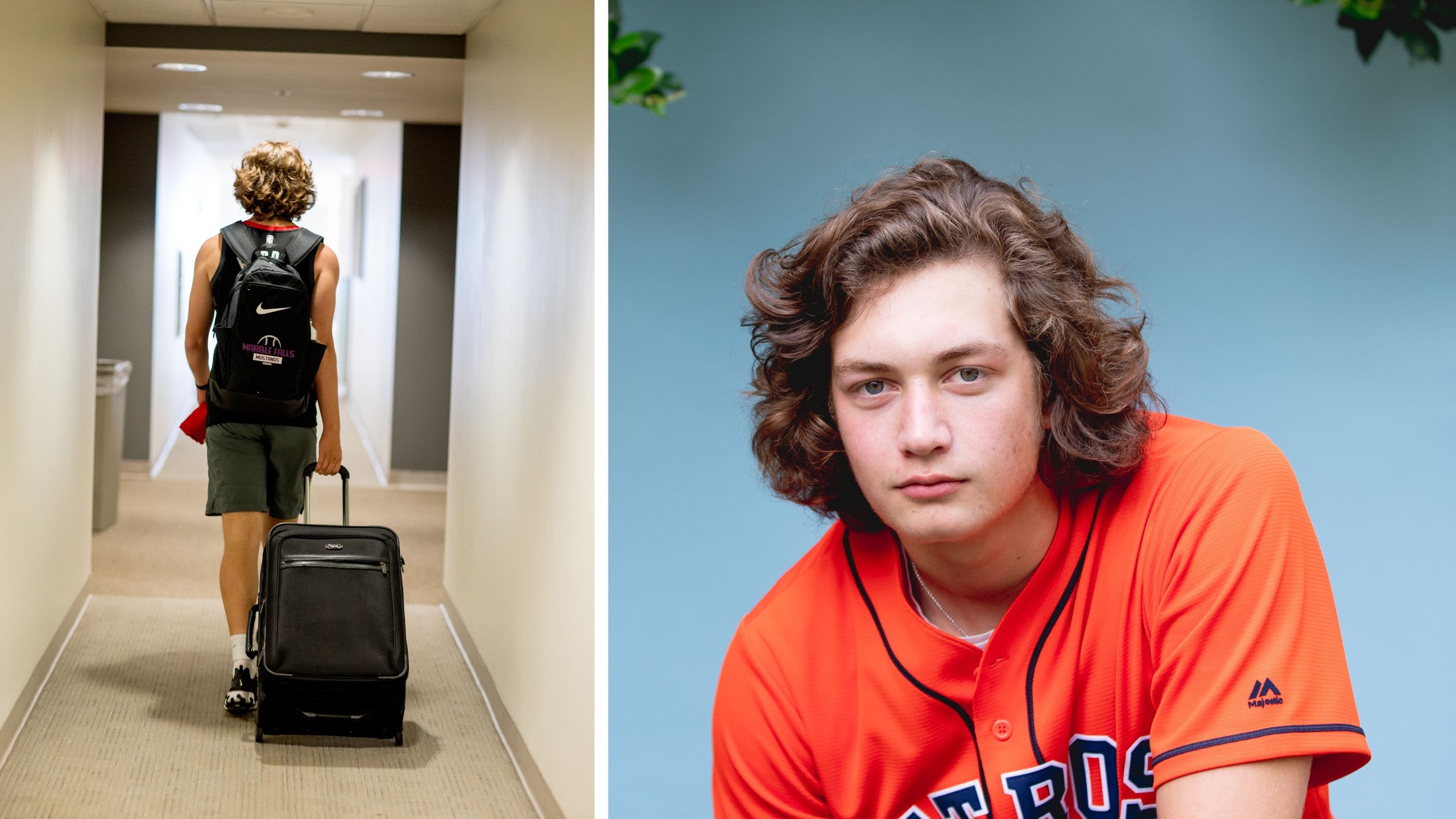 Ferrell, who lived with his grandparents while he finished high school in Marble Falls, is an orphan. But like all the Diamond Family Scholars, he's so much more, too: a lanky baseball player whose taste in clothing runs to jerseys of Houston's sports teams; a sports-lover who will major in sports administration, a shaggy-haired young man determined to be successful.
That's where Diamond Family Scholars comes in. "Obviously the financial aid will help," he said. "But also it will give me a community of people that are going through the same things I am."
A key goal is to improve success rates for this group of students, from recruiting and retention to graduation rates. A cohort will be selected each year. Jones said the expanded advising and mentoring services are available to all UH students who have been in the foster care system, not just to Diamond Family Scholars.
Universities are paying more attention to unconventional students, from those who are the first in their families to attend college to those who are undocumented, a member of an underrepresented minority group and those who are LGBTQ.
Those who have been in state custody have generally flown under the radar. That's starting to change, and Diamond Family Scholars is Exhibit No. 1.
Andrea Diamond said she and her husband ask only that Diamond Family Scholars pay it forward in the future. "Sometime down the road, give another person in need hope and opportunity," she said.
'Everyone wants us to succeed'
The first group of Scholars say they gladly accept the challenge.
"Being the first group means not only that everyone wants us to succeed, but we should mentor the next group, to keep the program going," said Andrea Tijerina, who will attend the Conrad N. Hilton College of Hotel and Restaurant Management.
Tijerina was eight when she entered foster care; she and her younger half-sister were adopted by a San Antonio family four years later. That has been a happy experience, and working at restaurants during her high school years helped her discover her passion.
"I love cooking," she said. "And I'm kind of good at it."
But earning a degree will take more than passion, and Tijerina was drawn to the program in part as a sort of preventive maintenance. "It will definitely provide the support I need financially, but also academically," she said. "I know college will be hard. Academically, I need this."
She expects to need something more personal, too, and a summer program on campus offered an answer for that.
Telling their stories
Tijerina and Couling, who graduated from high school in The Woodlands, were roommates during that four-day program in July, and will live together for their freshman year, as well.
They will offer support and hold each other accountable, Tijerina said, imagining a lifelong bond. "We can graduate and go into life together."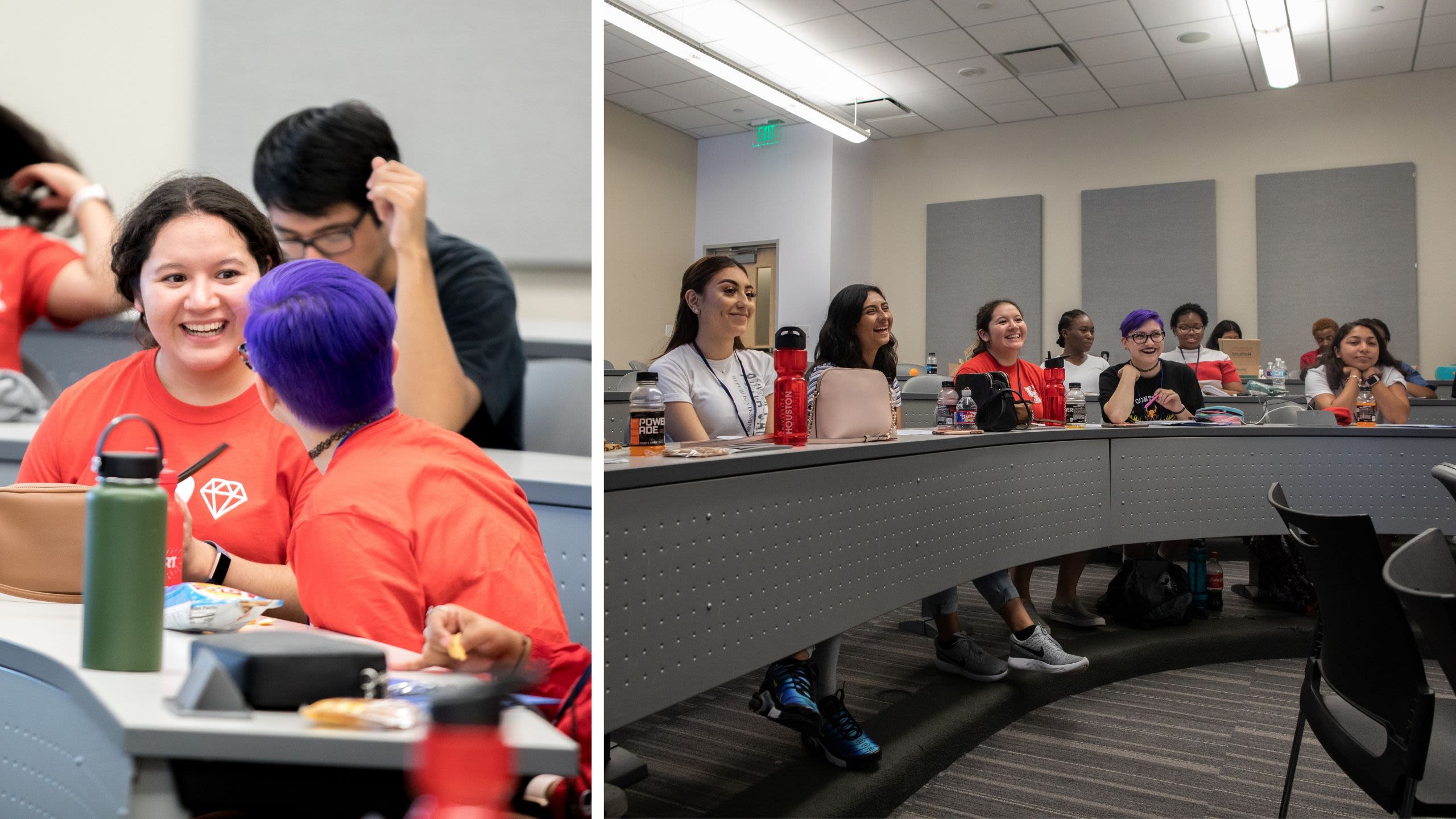 The two are bound not just by their stories of childhoods interrupted – Couling was adopted by her grandparents after her parents' deaths – but by a determination not to be defined by those circumstances. 
For Tijerina, that means both focusing on academics and connecting with student groups, including the Catholic Student Organization. Couling, who trained as an emergency medical technician and participated in speech and debate in high school, hopes to combine the two with a major in health communications.
But improving the way in which health information is communicated is just one of her interests. She wants to share her story, too, she said, to play some small role in shifting society's expectations about who is likely to succeed.
"Everyone can benefit from hearing stories," she said.
'I wouldn't be who I am'
Looking back isn't the same thing as moving forward, though, and ultimately, that's the goal.
Dylan Roy had a chaotic childhood and spent time in foster care. Relatives eventually adopted him and his two younger brothers, and he went on to become an All American with the Spring High School football team.
When he thought about his childhood at all, he saw it as an experience that shaped the man he would become.
"What I went through, it sucks," he said. "But if it hadn't, I wouldn't be who I am. I wouldn't change anything about my childhood, because it made me and my brothers who we are."
And who he is now is a college freshman, aiming for a career as a physician's assistant or physical therapist and grateful that a high school counselor recommended he apply for the Scholars program.
He knew his time in foster care meant he qualified for a tuition waiver at public colleges and universities, but that didn't cover books, meals and a room on campus, and he expected to commute to campus from Spring. Now he'll be on campus, eager to live up to his promise
"The same effort I put into football in high school, I'm going to put into my grades," he said. "I want to get everything I can out of four years here."
Key to that, this group agrees, is the Diamond Family Scholars program.
"This lifts a big burden," Tijerina said. "We are a group that wants to succeed and beat the odds."
---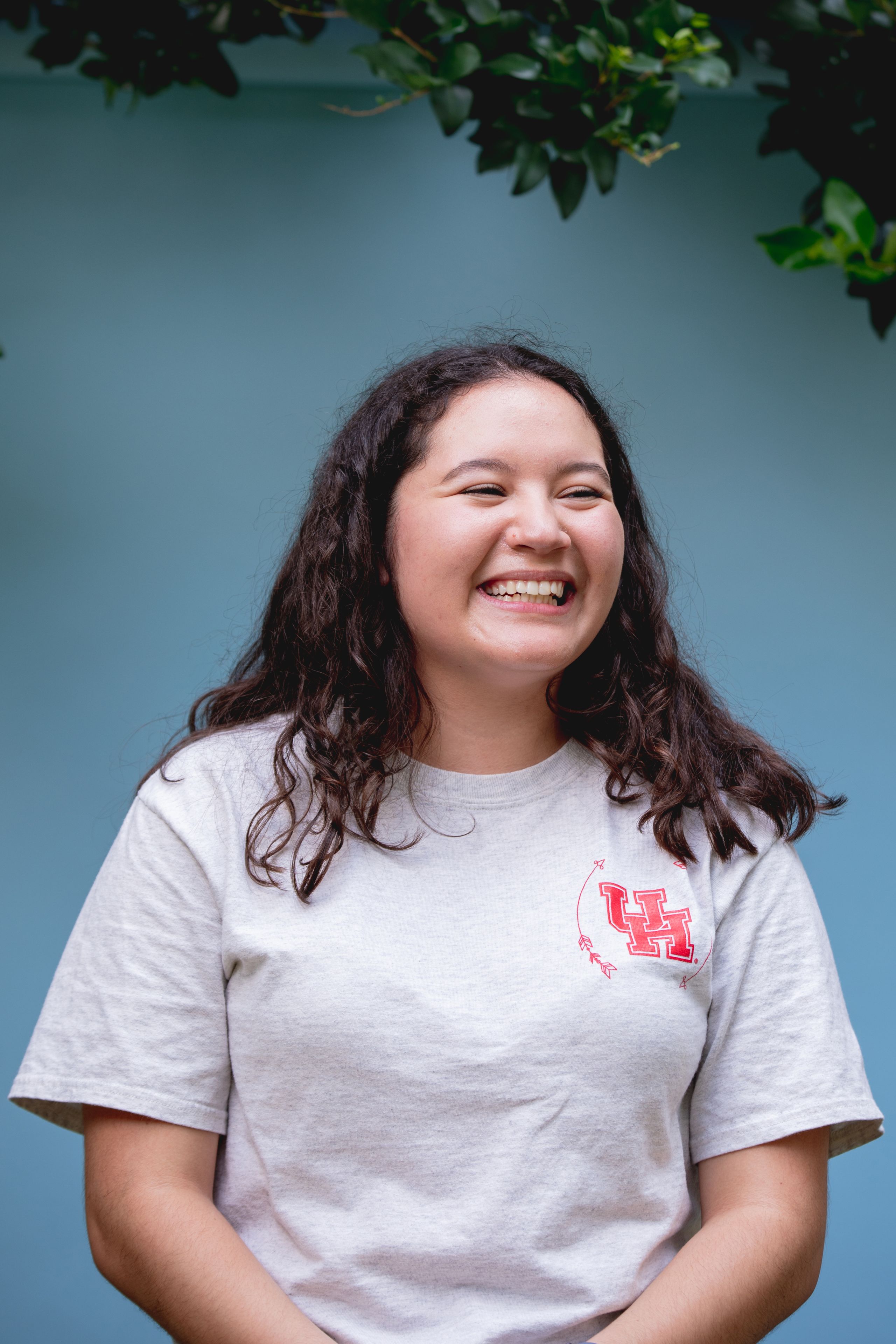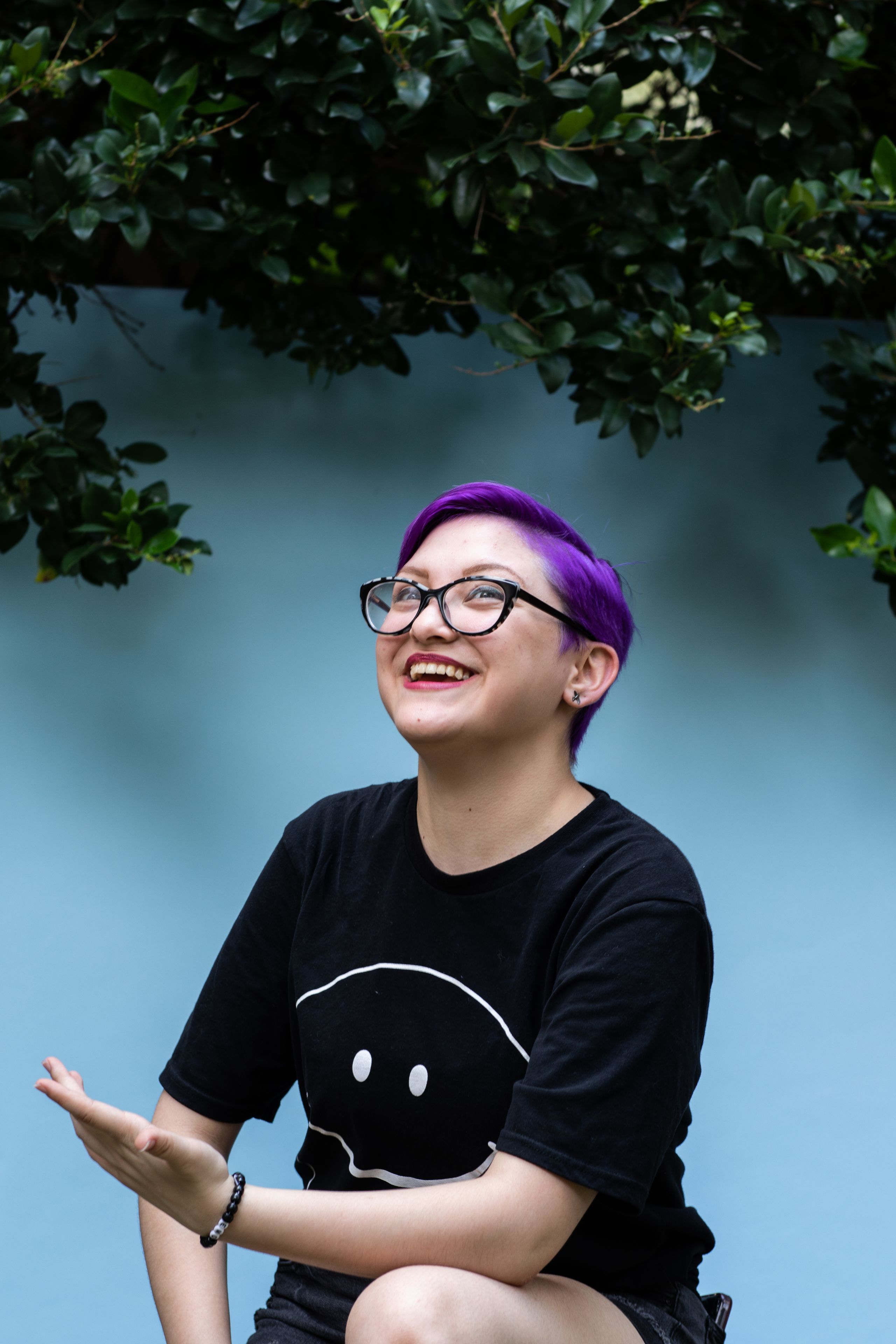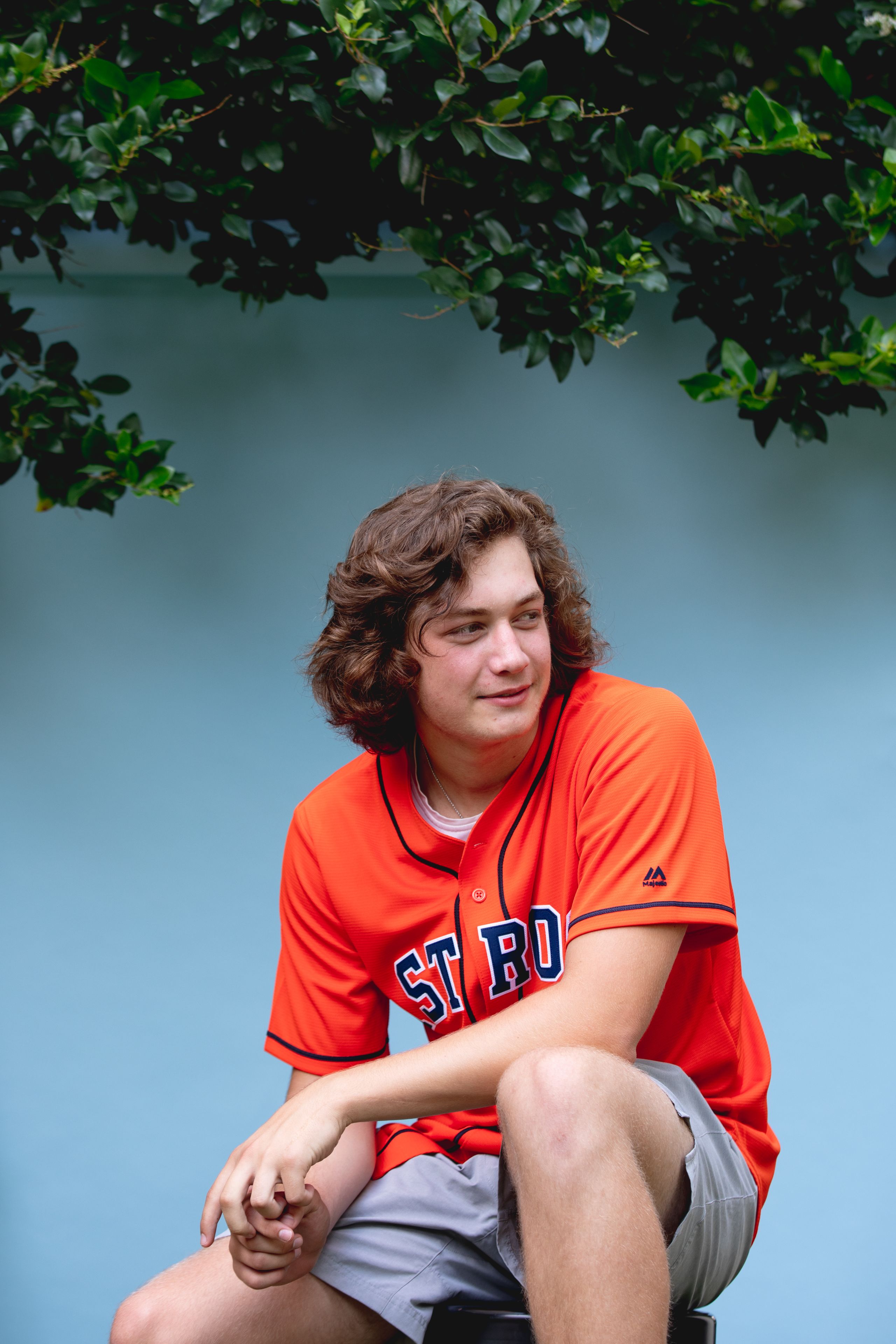 DIAMOND FAMILY SCHOLARS
Graduation Rates
Between 60 and 100 UH students self-identify as graduates of the foster care system every year. The group has a current four-year graduation rate of 37 percent; the program has targeted a graduation rate of 60 percent after the first four years, with a long-term goal of 80 percent.
The Diamond Family Scholars Program offers:  
Cost of attendance scholarships to undergraduate students accepted into the program
Hands-on support for eligible students in accessing financial aid and scholarships specific to youth who have experienced foster care
Support for students who need year-round housing on campus
Specialized orientation, advising, mentorships and activities designed to help students navigate the University of Houston
A campus network and community dedicated to student success
Applicants for the Diamond Family Scholars Program must:
Have experienced time in foster care, be an orphan, and/or be a ward of the state.
Be accepted to the University of Houston, preference for first-time in college freshmen.
Be a Texas resident or be eligible for in-state tuition.
Maintain full-time student status
Maintain Satisfactory Academic Progress, or at least a 2.0 undergraduate GPA.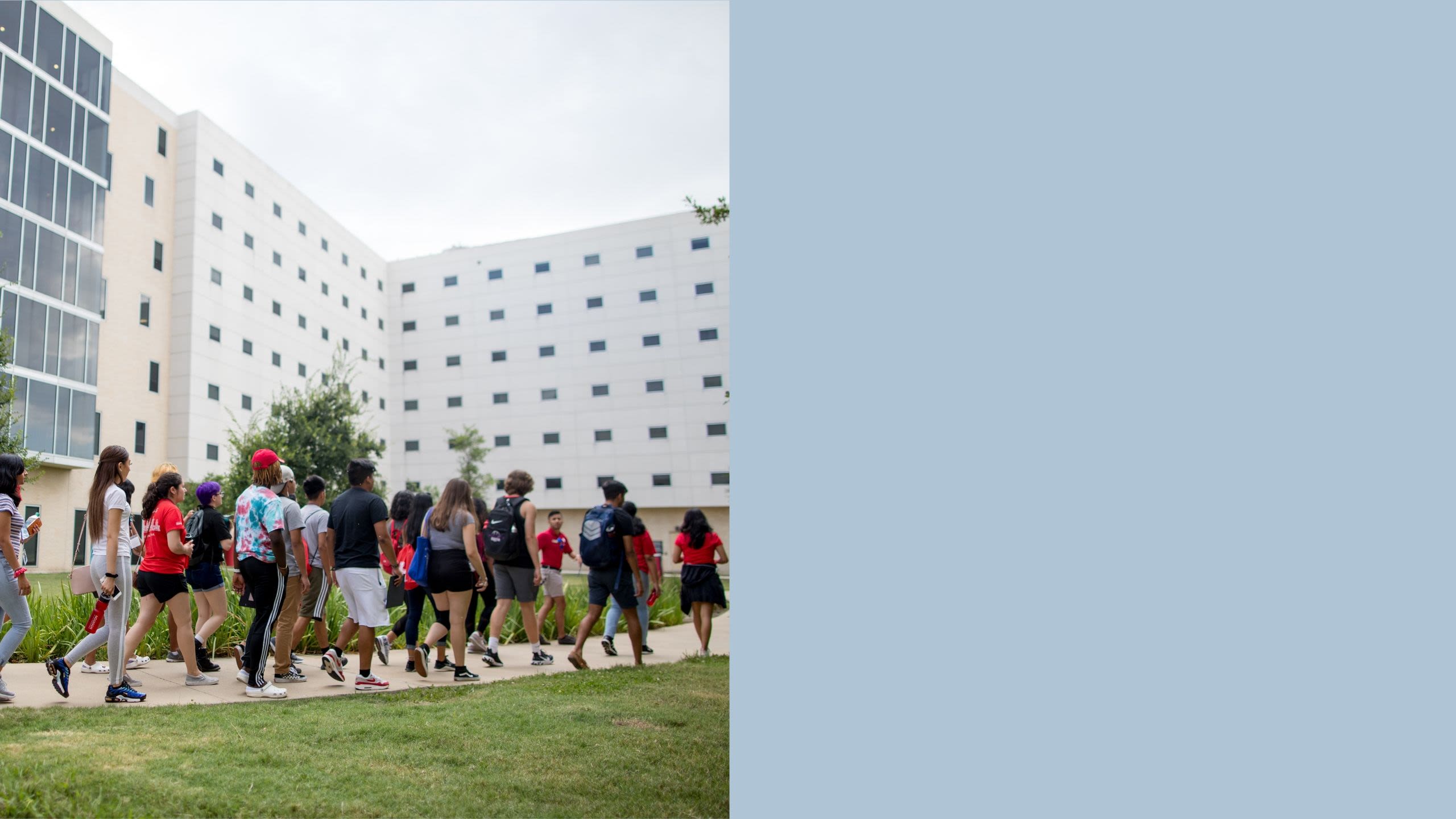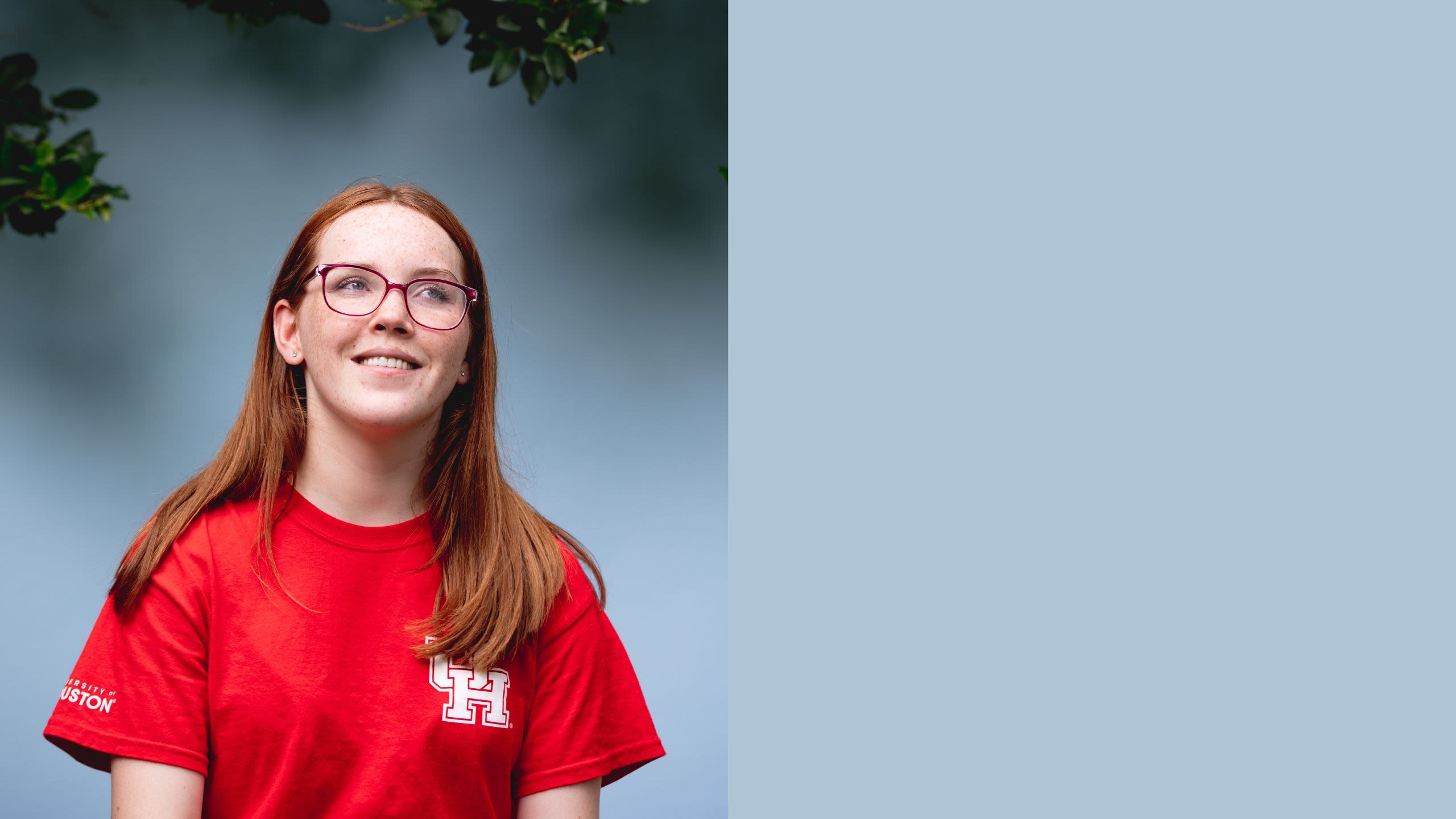 A communication by the University of Houston Division of University Marketing, Communication and Media Relations.
Special thanks to Andy and Andrea Diamond, the UH Urban Experience Program and the Diamond Scholars
Story by Jeannie Kever | Photography by Ben Corda & Jessica Almanza | Videography by Greg Ortiz & Aaron Rodriguez | Layout by Damisi Delaney
For more feature stories from the University of Houston, visit stories.uh.edu.
Do you have a story idea you'd like to share with UH?
Email us at stories@uh.edu. We regret that we cannot respond to every submission. If your submission is a good fit, we will follow up with you directly.