STORY CATCHER
The Power of Reminiscing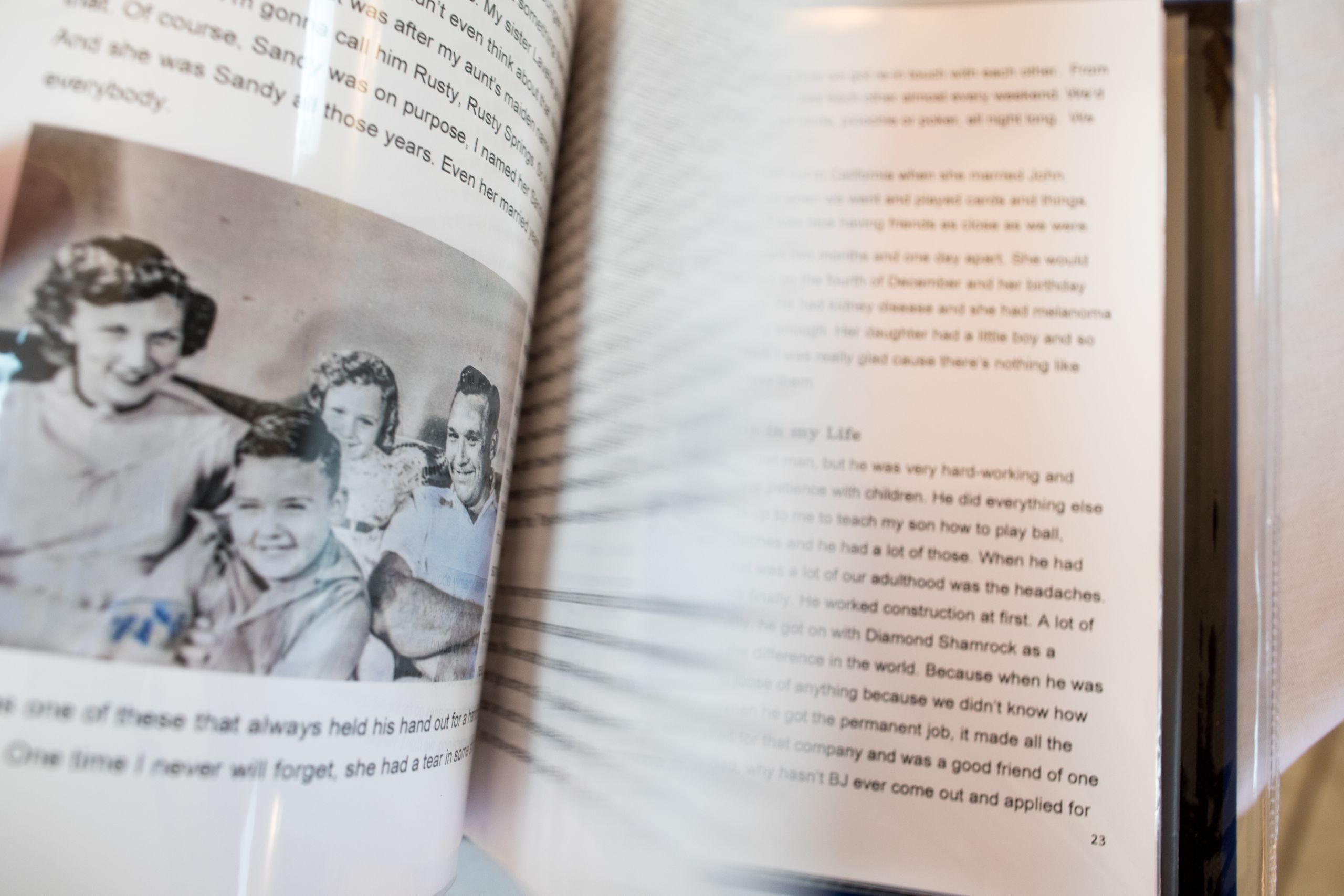 ROSE SPRINGS
Great big chunks of Nestlé's milk chocolate. Rose Springs still remembers the sweet aroma from nine decades ago. She received a box from her grandfather every birthday while growing up in Caldwell, Texas in the 1930s. It's a special memory because her family "didn't celebrate birthdays very much, in the way of cake," she said. They didn't have the money.
One collects a lot of memories in nearly a century. Some sweet, like birthday chocolates. Others are not so good. Both of Rose's parents passed away by the time she was 12, leaving her older brother to fend for the family. "We didn't have electricity or water," she recalled.  "We had to get our water from our nearest neighbor, which was a half mile away."
Reminiscing about her life, the former wedding cake baker said she's proud of all the challenges she overcame to harness a lifetime of happiness. Her proudest moment? The day she got married, because "I got somebody to love me," she said with a grin. Rose raised two children and was married 58 years before her husband passed away in 2005.
At 90, Rose now lives in a nursing home in Houston. Until recently, all these memories — life stories, really — were locked away in her brain, until a new friend recently helped her to extract and document her entire life story from early childhood to present day.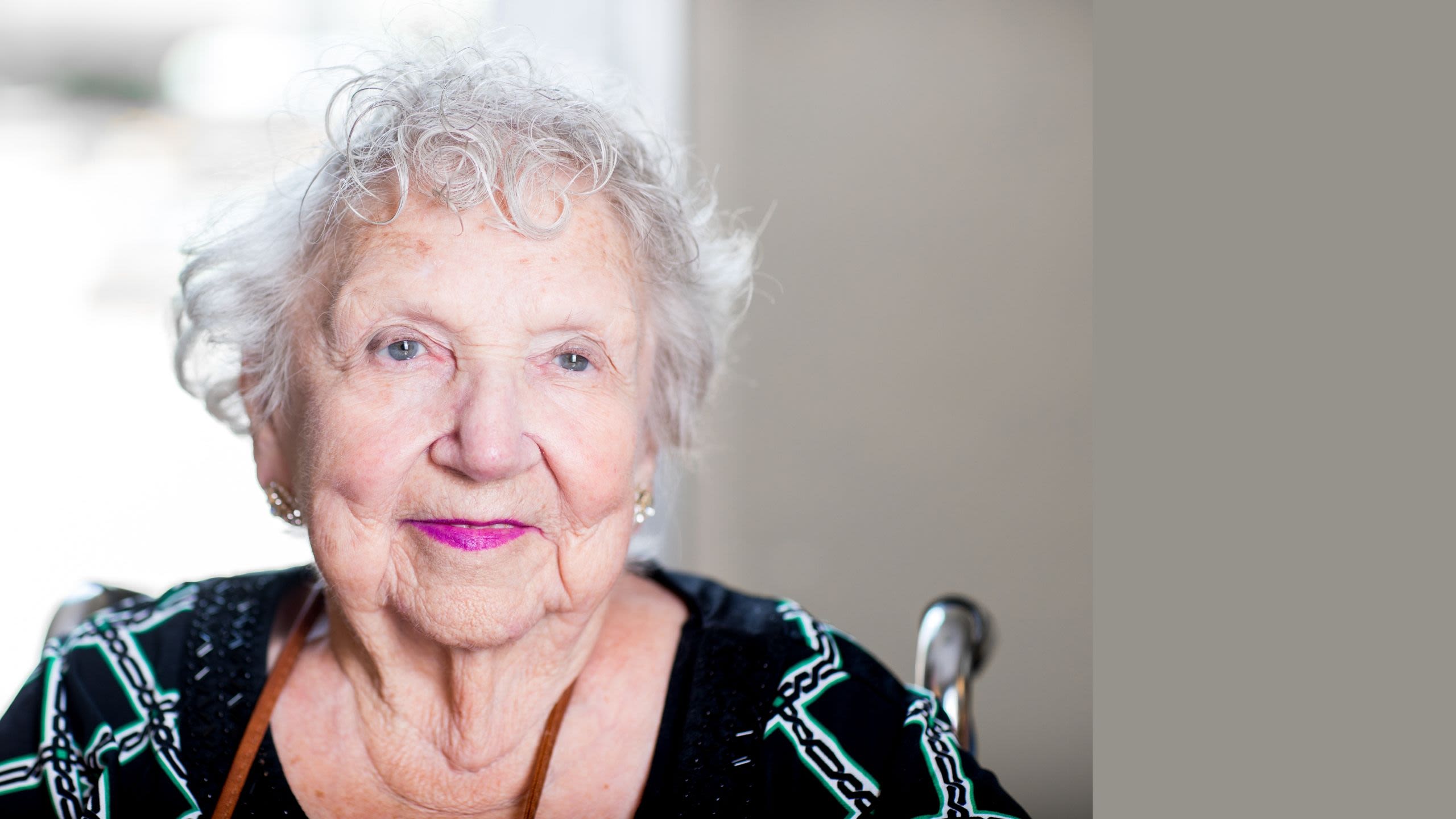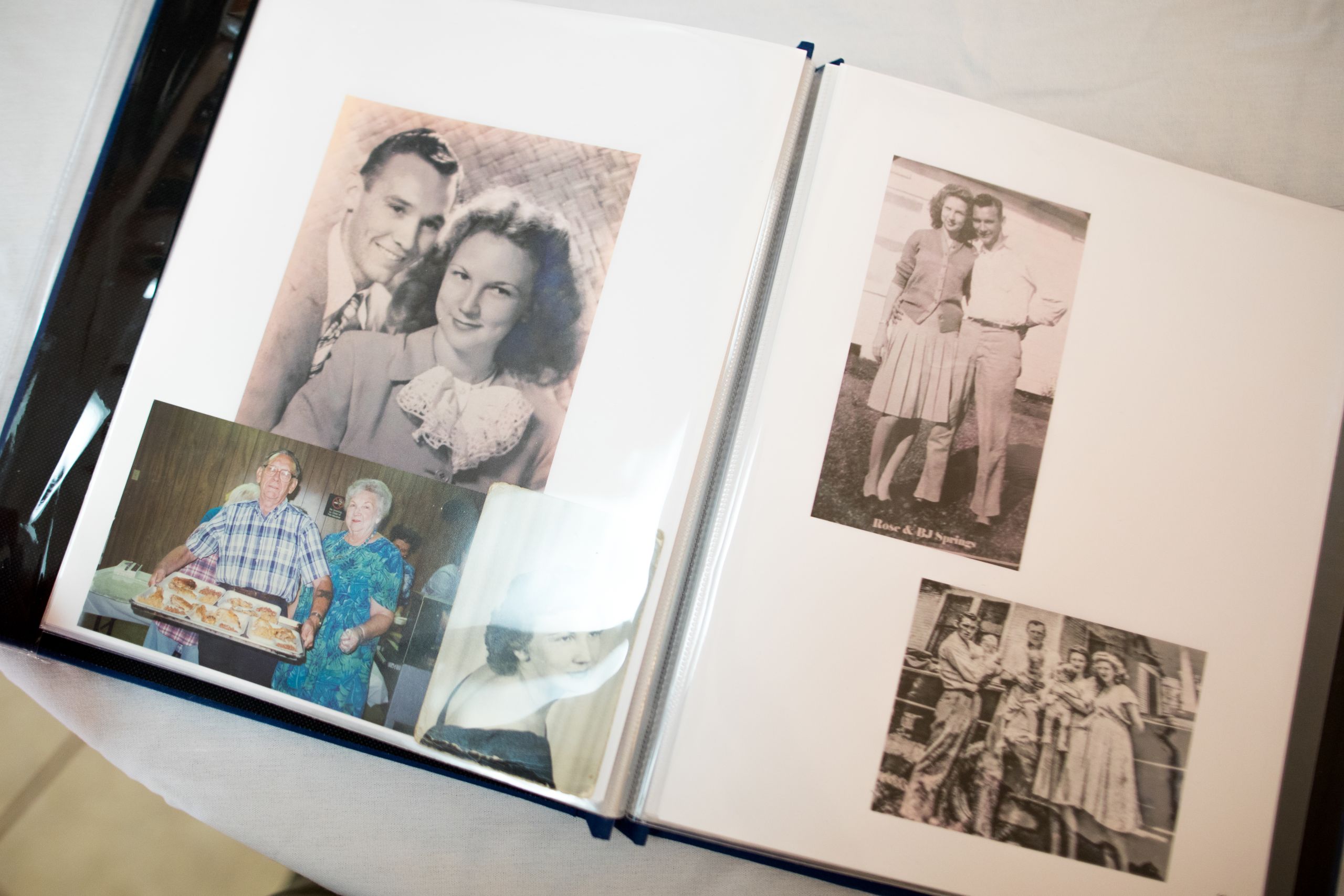 "There's a whole lost population of people living in nursing homes who need to know that they matter."
Meet Theresa Chrisman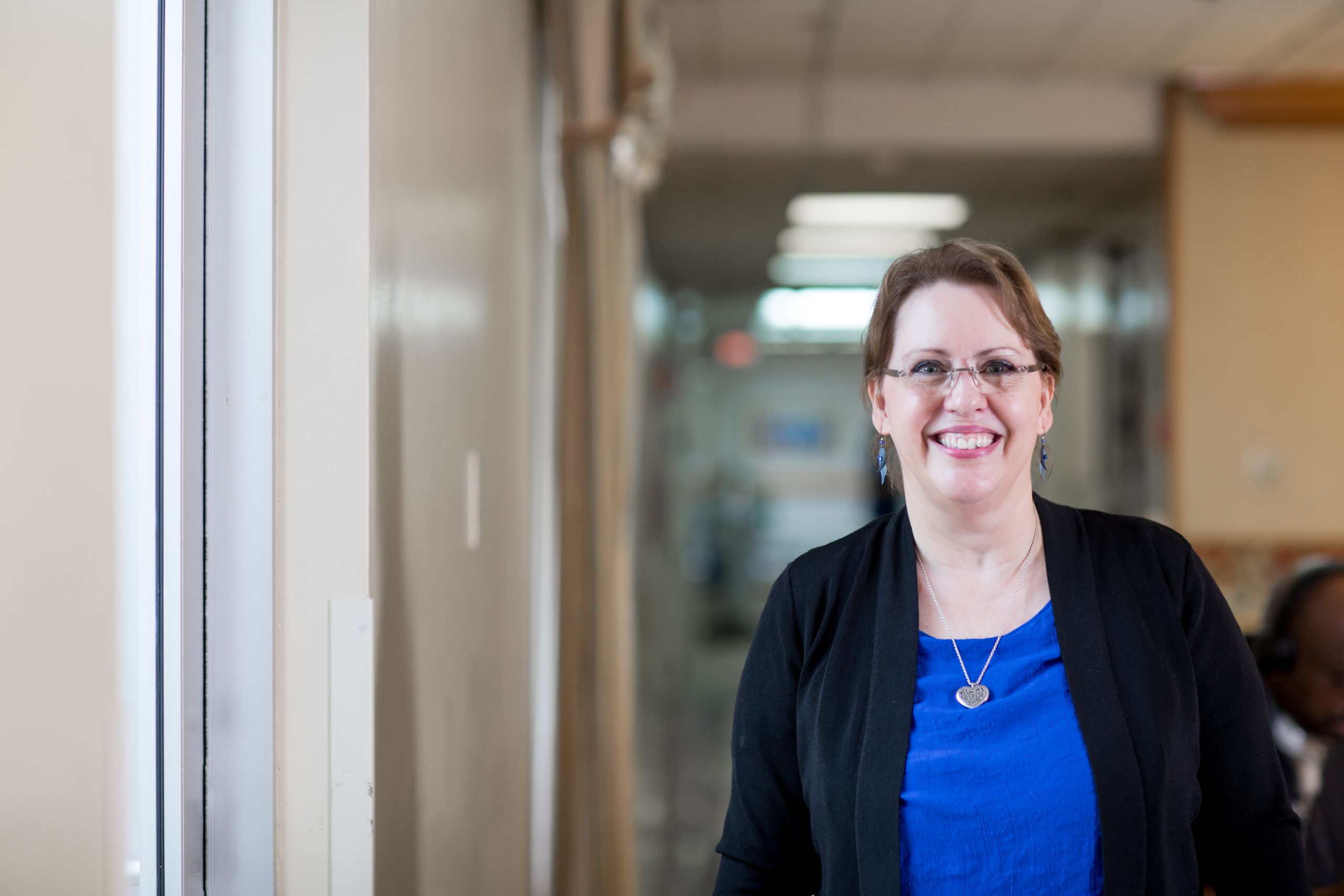 Theresa Chrisman spent 20 years as an educator, home schooling her three children in Fairbanks, Alaska. But it's the time she spent volunteering at nursing homes that was metamorphic. After her kids were grown, she earned a master's degree in social work from the University of Houston with a mission to give a voice to the voiceless. "There's a whole lost population of people living in nursing homes who need to know that they matter," Chrisman said.
Frail, lonely and often times in pain, elderly nursing home residents can face physical and mental health issues that profoundly affect their quality of life. Approximately half suffer from depression, though it's commonly underdiagnosed since symptoms coincide with other chronic medical conditions. Prescription medication is the most common strategy to treat depression.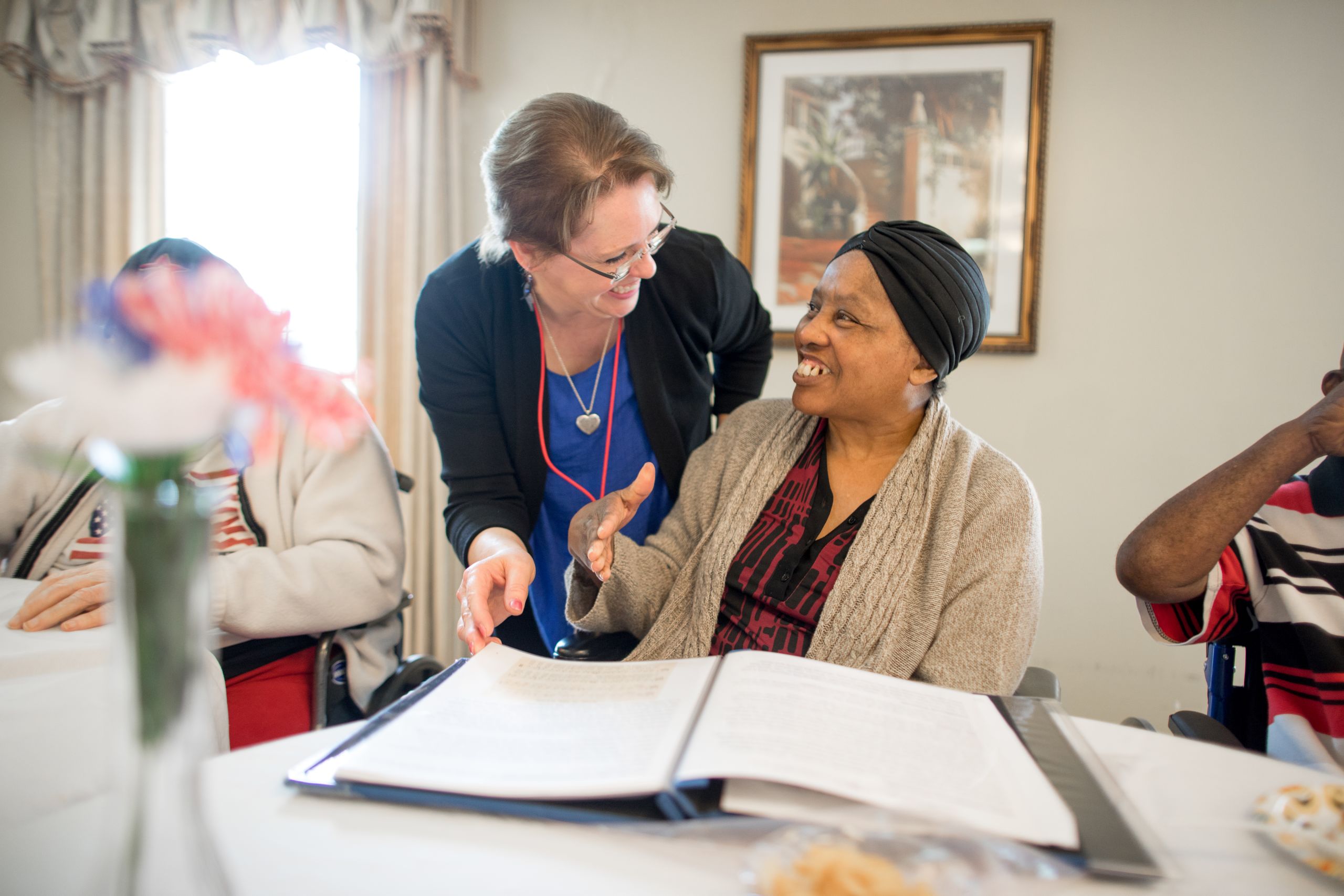 Chrisman, now a Ph.D. candidate at the University of Houston Graduate College of Social Work, set out to investigate a non-pharmacological approach by becoming a self-described "story catcher." Could reminiscing about life be an effective treatment for depression? It was a theory Chrisman wanted to test.
For her first-ever research project, Chrisman designed a story-capturing kit, similar to a briefcase, filled with an audio recorder, photo scanner and good old-fashioned pen and paper.
She worked with mentally-alert residents at the Sharpview Residence and Rehabilitation Center in Southwest Houston to compile life story books filled with their transcribed stories and personal photos. Reminiscence interventions have been successful in helping residents who suffer from dementia with depression and autobiographical memory, but little research has focused on how mentally-alert residents might be impacted.
Everyone Has a Story
Over the course of three one-hour visits, Chrisman and her research assistants reminisced with elderly residents, like Springs and 83-year-old Robert Botsford, affectionately called "Grandpa Bob."
Sitting in his wheelchair with an Astros baseball cap snuggly over his snow-white hair, Grandpa Bob recalls how he met his wife while attending college at UH. The army veteran said he actually flunked out before returning to earn a history degree. Botsford went on to be a teacher, ice cream shop owner and taxi cab driver, which he called the "best thing" he's ever done because he didn't like having a boss.
"I'm going to get emotional about this," said Botsford with tears rolling down his cheeks. "I wish my mom and dad had told me their life stories. I will give this book to my kids, who are in their forties now. But at least they'll have something about me that I don't have about my parents."
By reviewing personal history – the experiences, milestones and relationships which define who they are – people are given an opportunity to attribute meaning and value to their lives, said Chrisman. "It can bring understanding, new perspectives, courage and peace to face the future. It may help to improve their quality of life."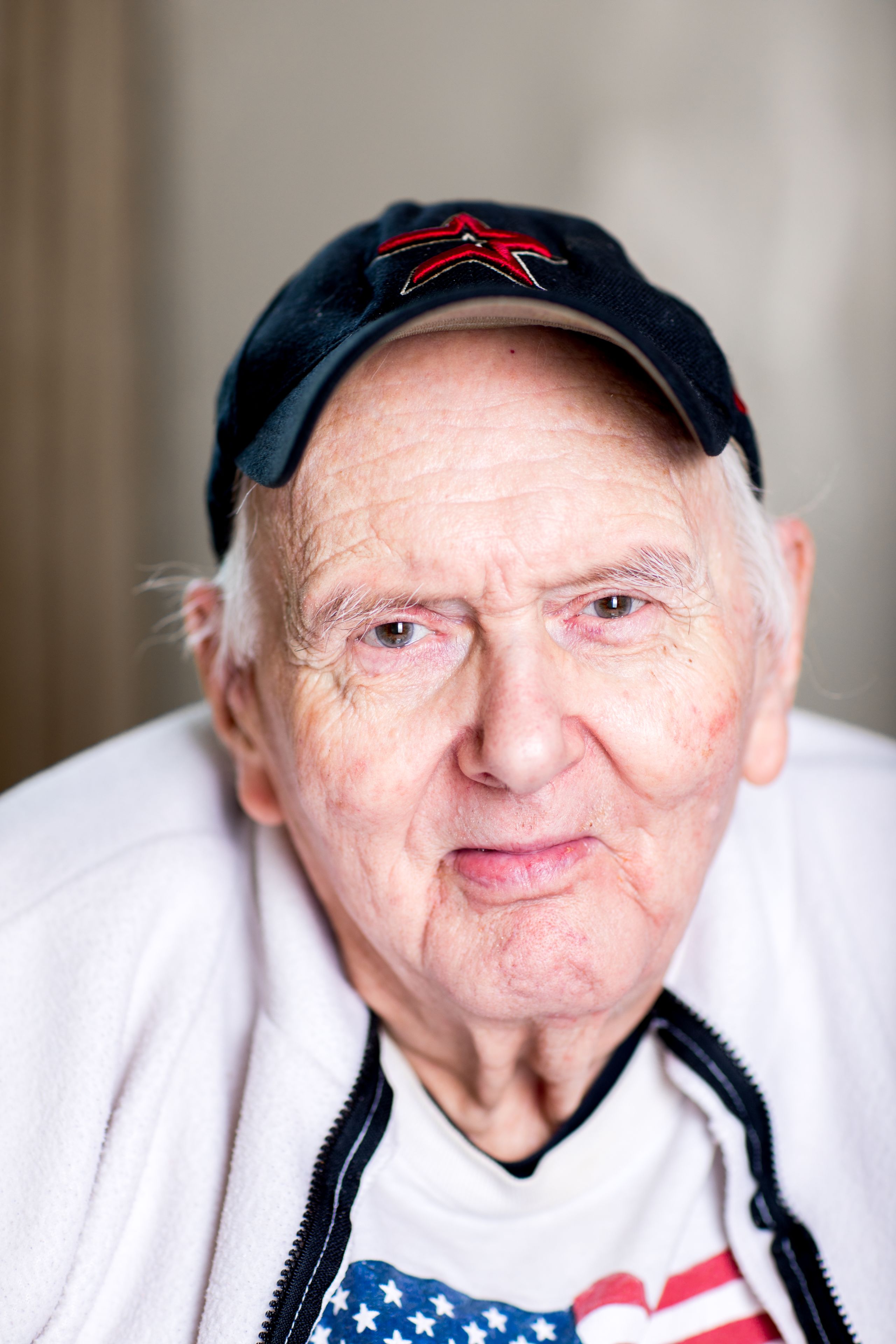 "I want these residents to have something they can hold and share with the staff, families or other residents to show, 'I'm a person and I did things in my life.'"
Surprising Findings
In research, the results support or contradict a theory. With Chrisman's study, preliminary results showed no statistical change in depression rates. While the project may not have produced statistically significant results in the eyes of science, Sharpview's activity director Barbara Williams said the changes she witnessed were, in fact, significant.
"Residents felt like they had a purpose again," said Williams. "Making the book was like their job and their attitudes changed because they had a new responsibility."
Other residents who, according to Williams, "never come out of their rooms for anything," actually held conversations while venturing outside their comfort zones. But the most notable change was with the relationship between the staff and residents. "It helped us to bond with them and meet them where they're at so we can better understand and know each other."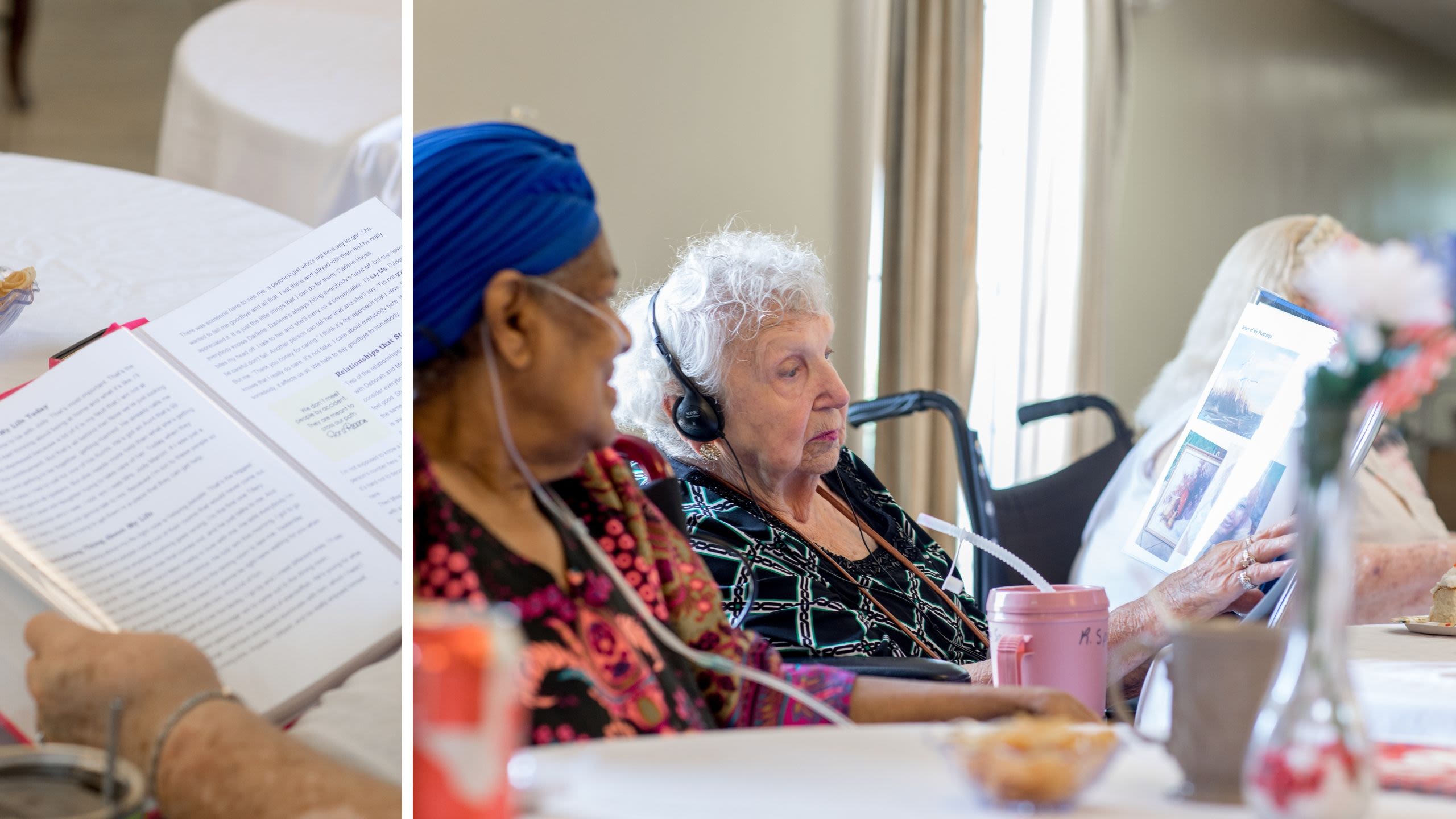 Chrisman's first foray into research has only fueled her desire to conduct more research on a larger scale and longer duration. Ultimately, she hopes nursing home activity directors around the country will recognize story-capturing as a tool for improving the quality of life for residents.
"I want these residents to have something they can hold and share with the staff, families or other residents to show, 'I'm a person and I did things in my life,'" she said. "Each of us has a life story and these unique stories can be used to convey who we are to those around us.  It's about capturing their legacy and collecting words of wisdom for younger generations."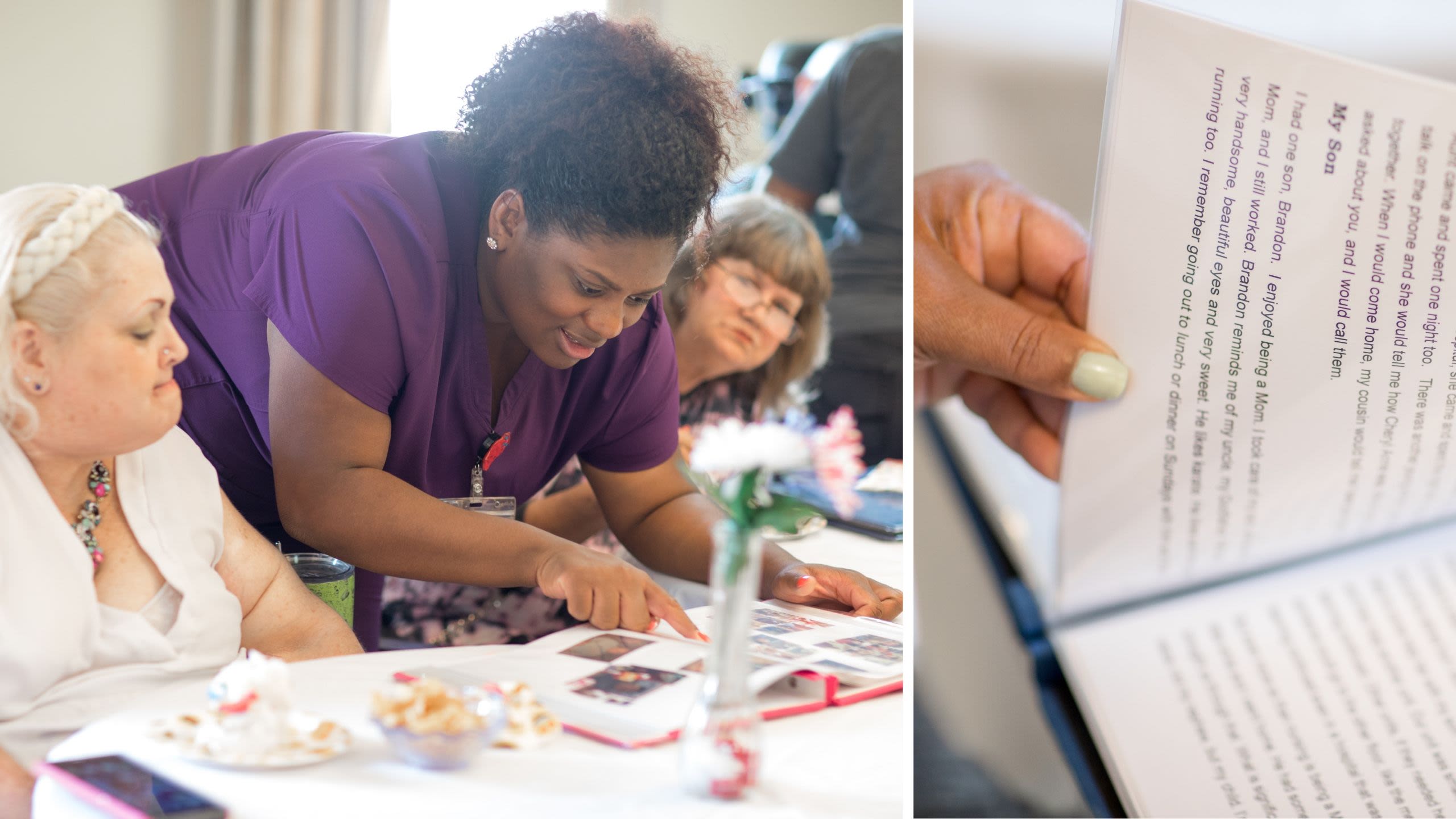 Words of wisdom? "Be positive," said Grandpa Bob, when asked about what he'd like to pass down to his grandchildren. "I've got it written down in that book over there. Don't be negative, be positive."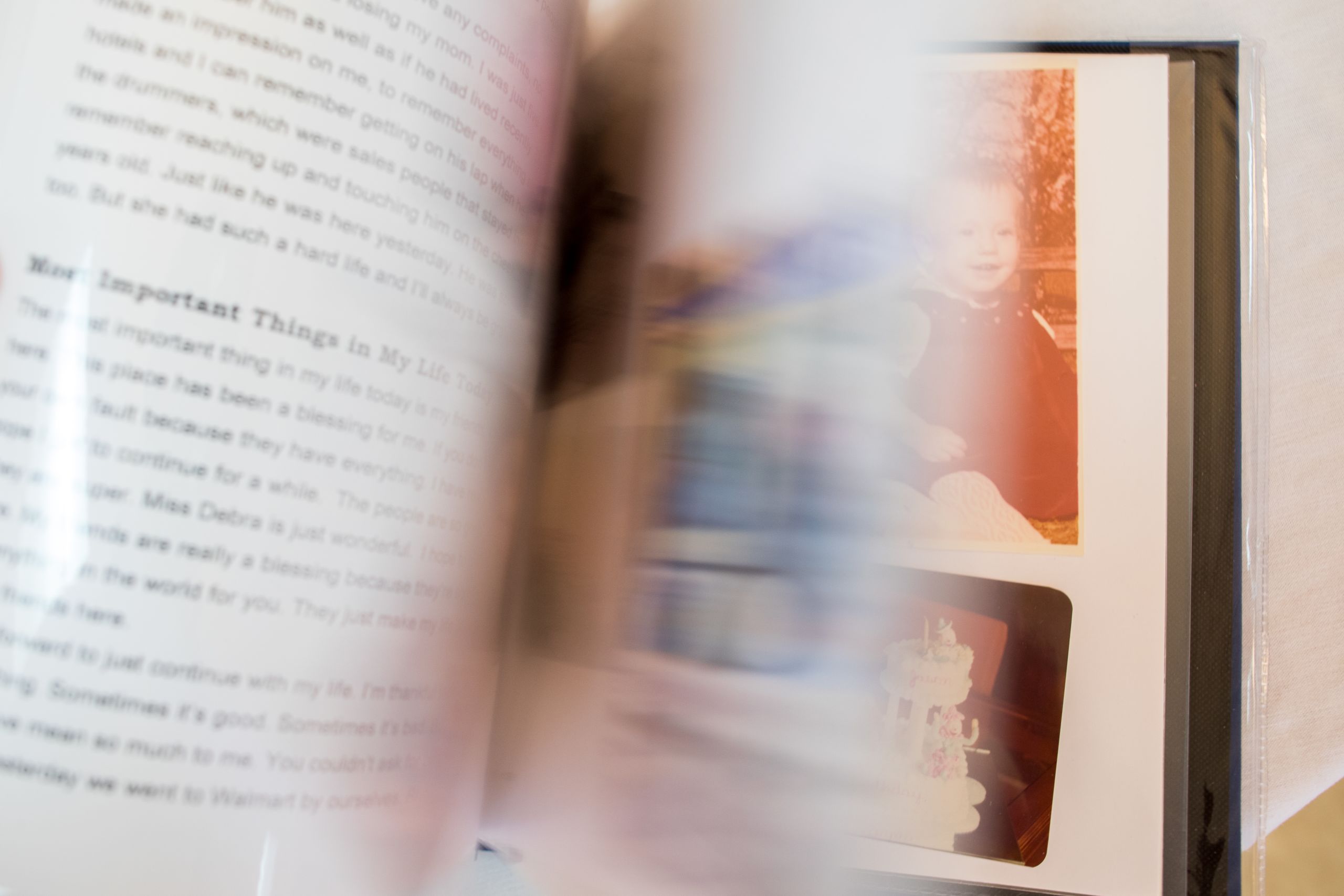 Credits:
Special thanks to residents and staff at Sharpview Residence and Rehabilitation Center.
Story by Chris Stipes | Photography by Ben Corda | Videography by Greg Ortiz | Layout by Shawn Lindsey
For more feature stories from the University of Houston, visit stories.uh.edu.
Do you have a story idea you'd like to share with UH?
Email us at stories@uh.edu. We regret that we cannot respond to every submission. If your submission is a good fit, we will follow up with you directly.